Committee chairman Gary Barta says Buckeyes' victories over Indiana and Northwestern and a Big Ten championship were main factors in their selection; The reward is getting another shot at Clemson in the Sugar Bowl in New Orleans.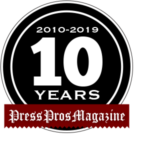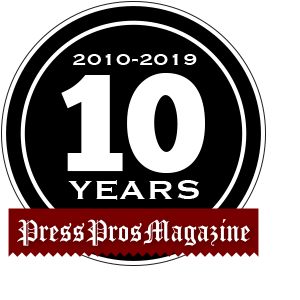 Columbus – In the end, all the shameless politicking, speculation and even Michigan conspiracy theories by Kirk Herbstreit about which fortunate teams eventually would be chosen for the College Football Playoff made for a really dull television show when it came to surprises.
The names of the four teams were unveiled on ESPN on Sunday, and it was similar to having the answers to the final exam written on the back of one's wrist.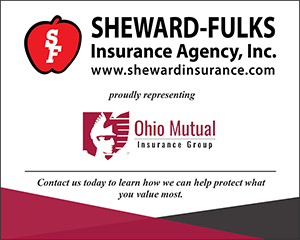 Alabama was No. 1 and it was no great news story that Clemson was right behind at No. 2.
There was some doubt whether Notre Dame, a 34-10 loser in the ACC championship game to Clemson, would fall out of the playoffs altogether.
But the only real challenger to the top four, Texas A&M (8-1), has a resume that includes, ouch, only two victories over opponents with winning records and an unsightly pimple of a 52-24 loss to Alabama.
Ohio State claimed the third spot and Notre Dame the fourth.
The Buckeyes (6-0) will get their rematch against Clemson (10-1) in the Sugar Bowl at 8:45 p.m. New Year's Day in the Super Dome in New Orleans.
Alabama (11-0) will play Notre Dame (10-1) in the other semifinal at AT&T Stadium in Arlington, Texas, earlier in the day. The game was moved from the Rose Bowl because the state of California places limits on the number of people attending sporting events.
A lot has been written and said about Ohio State having played six of nine regularly scheduled games because of COVID-19 cancellations.
CFP committee chairman Gary Barta said the Buckeyes were chosen on the strength of what they accomplished on the field in the small sample size.
"The committee decided that Ohio State belonged in the field because they are undefeated, they had beaten two ranked teams, including last night, and they won their Big Ten championship,'' Barta said. "That's why the committee decided it.''
Barta said there was no dissent in the room about Ohio State getting the No. 3 seed.
"We knew (fewer games played) was going to be a problem and we addressed it as we went along,'' he said. "I think people realize this was an extremely unusual set of circumstances.''
Clemson has been made a 6 ½-point favorite to defeat Ohio State. Last season, the Tigers hung on for a 29-23 victory thanks to a touchdown with 1 minute, 49 seconds remaining and an interception in the end zone with 37 seconds to play.
The Buckeyes nailed down their spot with a grinding 22-10 victory over No. 14 Northwestern in the Big Ten championship game at Lucas Oil Stadium in Indianapolis.
Coach Ryan Day said his players deserved this shot after all they've been through.
"Our story, to me, is just simply amazing,'' Day said. "We weren't even playing a season for a month and then here we are right now. I think we have an opportunity to write one of the greatest stories in college football. I don't know what it all means (not playing that many games). We certainly don't have the game reps, especially for some of the younger guys to find out what they can do. We haven't had our best game this year. We've had some good games, but we haven't had our best game. We're going to have to play our best game to beat Clemson.''
Swinney was not about to back off his statements that a team playing so many fewer games has an advantage with regard to wear and tear. He said his team has been at it for 21 weeks without a break.
The Tigers only loss occurred when All-American quarterback Trevor Lawrence and three starters on defense were out with the virus against Notre Dame.
"I think the games matter,'' Swinney said. "The mental and physical toll of the season. . . . there's nobody out there that would say that somebody who has played 11 games versus somebody who has played six, you know, is better physically. It has been a long season. It matters (not playing a full schedule).''
Ohio State lost games against Maryland and Michigan because of positive tests within those teams and another against Illinois because of infections and contact tracing in its program.
Day has never been one for controversy in his two seasons as coach, and he wasn't about to stir up anything with regard to games played going into the most important game of the season.
Will the Buckeyes have an advantage against the Tigers with regard to being fresher?
"It's a great question, but I don't know because it has never been done before,'' Day said. "What does it really mean? I don't really know. I think at the end of the day it's who executes better and who is tougher at the end. Both teams are going to play hard. Everything is on the line. It comes down to who executes better who's going to pull it out. Whether we've played six, eight, 10 and they've played 12, I don't really know. We'll try not to focus on that.''
Ohio State could be close to having a full roster for this game.
Quarterback Justin Fields said he might have suffered a sprained right thumb in the fourth quarter Saturday, but Day said "Justin will be just fine.''
Receiver Chris Olave and linebacker Baron Browning could be returning from the virus list. Both sat out against Northwestern with safety Marcus Hooker and punter Drue Chrisman.
The Big Ten yesterday lowered its required inactive period for players infected by COVID-19 from 21 days to 17.
Day didn't want to comment until "that goes public.''
"I know they've made a decision to move it,'' he said. "I know some guys who are really close, guys like Chris and Baron (Browning).''
There won't be any time for the players to bask in the excitement of winning a fourth straight conference championship.
Usually, teams have close to a month to prepare for the CFP semifinals.
"It's going to be a quick turnaround,'' Day said. "We'll have 11, 12 days to get ready for this thing and Christmas is in between. It's a unique challenge and we're looking forward to it.''
Swinney said Clemson would arrive two days before the game, play and return home that night.
"Again, unusual circumstances for everyone, for sure,'' Swinney said. "It's not a typical bowl type of deal. Usually, we've got lots of time to prep, but this is like an open date. We play in 12 days and we have a lot of work to do.''
The Tigers have had a number of injuries that has tested their depth. Everything came together in the ACC title game in Charlotte with a revenge victory over Notre Dame.
There were whispers that Clemson might be left out of the CFP with a second loss to the Irish.
"Oh, yeah, no question it definitely was our best game,'' Swinney said. "I was really proud of our team, but there is still plenty to do. We were in there watching film just a little while ago and we still have plenty of mistakes. We turned the ball over one time. . . plenty of things in which we can improve on. But we're at our best right now. This is the healthiest we've been by far. It's good to see them now after 11 games be battle-tested. We've been forced to develop a lot of depth.''