Freshmen Zed Key and Eugene Brown didn't inspire the optimism of Chris Holtmann's previous headline recruits, but they came up big for the No. 20 Buckeyes in a 77-70 victory over UCLA on Saturday.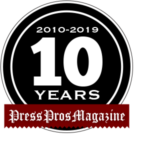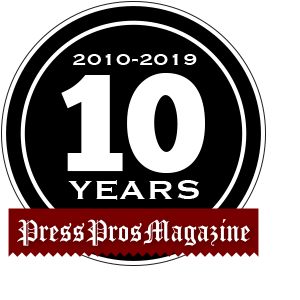 Cleveland, OH – Recruiting college basketball players sometimes works like an arranged marriage, which means sometimes it works and sometimes it doesn't.
Ohio State coach Chris Holtmann found that out last season — not that he didn't know it before.
Holtmann wouldn't be OSU's head coach had Thad Matta's recruiting not fallen off a cliff, so there were certain things Holtmann had to do early that he might not be forced into now that he has a pair of NCAA Tournament berths with the Buckeyes and a third wiped out last March by COVID.
If the question about whether Holtmann could recruit with the big boys still survives among skeptics, that knock surely has only a breath of validity left after freshmen Eugene Brown and Zed Key rescued OSU in a 77-70 win Saturday against UCLA.
The 6-6 Brown knocked down two three-pointers on consecutive possessions near the five-minute mark, the first of which broke a 63-63 tie and the second which built a 69-65 lead.
The 6-9 Key set up the first Brown triple with a block shot and control of the deflection, then followed the second trey with an offensive rebound conversion of teammate C.J. Walker's miss to put Ohio State permanently in control.
"I thought it was our best performance of the year," Holtmann said. "I thought we played together more. I thought we played with more poise and purpose on both ends. We certainly weren't perfect…  Our two freshmen were outstanding."
A year ago at this time, if you'd flashed forward to Saturday and tried to predict which young guns might deliver a prized inter-sectional victory on national TV at Rocket Mortgage Fieldhouse, you probably would have put your money on the highly-touted duo of D.J. Carton and Alonzo Gaffney.
Carton and Gaffney were quite the catches when Holtmann landed them — both five-stars with consensus Top 40 rankings.
Getting Carton out of Bettendorf, Ia., showed Holtmann could go into another Big Ten recruiting area and get a player everyone wanted.
Getting Gaffney out of Garfield Heights Trinity via Brewster Academy proved Holtmann could close Ohio's borders around the state's must-get best player.
The marriages were arranged, but the annulment wasn't far behind.
The tasteful way to categorize Carton's and Gaffney's view of college  would be to say that both viewed the experience as tickets to the NBA, not an MBA.
Both left the team before the season ended and transferred in search of greener pastures.
Brown and Key were already committed to OSU by then, so it's not like Holtmann went out looking for solid citizens after getting stiffed by Carton and Gaffney.
But neither Brown nor Key bore a Top 100 ranking, which explains why recruiting analysts ranked OSU's freshman class No. 8 in the Big Ten and No. 56 overall.
"We just felt like both of those young men brought a positional effectiveness to us," Holtmann said. "They also brought a great, high level of maturity, which is kind of what you see on display with how they play, even though they don't play much. I think that's a really good thing for our group."
It certainly was against UCLA (5-2), now coached by former UC Bearcats head man, Mick Cronin.
The Bruins parlayed foul trouble on OSU's leading scorer and rebounder, E.J. Liddell, to move into a 54-48 edge seven minutes into the second half. Liddell checked back in with 9:21 left and the Buckeyes still trailing, then lasted only two more minutes before gaining his fifth personal.
"I just wanted to come in and do the same things he was doing," said Key, who finished with 11 points and six rebounds. "Don't let the energy go down."
The Buckeyes' energy and sensibility deserted then over the final three minutes in a Wednesday loss at Purdue, when they failed to score or get to the free throw line in suffering a 67-60 defeat.
"He made it clear we did not play with enough poise late in that game," Brown said. "So coming into this game, it was obviously a different situation to be in the lead late in the game, but I felt like it definitely translated in the way we handled late-game situations."
C.J. Walker, who lamented OSU's failure to get to the line late at Purdue despite being in the double bonus, goaded UCLA into fouling him as the shot clock neared expiration with 2:52 left.
He hit both to build a 73-67 edge, and followed another pair from the line by teammate Duane Washington with two more 29 seconds from the finish to guarantee Ohio State's rise to 6-1 entering 4:30 p.m. Wednesday home game against No. 19 Rutgers.
That is the first of what looms a nothing-but-conference-games finish to the regular season, which means night in and night out adventures against myriad teams ranked among the Top 25.
Key and Brown loom as much more consequential forces for those tests than their advance billing suggested, which will hopefully bolster a lineup that it's appearing will not get the significant contributions expected of Cal transfer Justice Sueing or Harvard transfer Seth Towns.
Sueing sleep-walked through another indifferent performance, scoring just six points on 2-of-5 shooting, with a pair of those attempts coming unrewarded from beyond the arc. He shows little interest in engaging with or handling the physical play common to what he'll face from here on out.
Towns played his first two minutes of the season — his first minutes in nearly two years — and looks a long way from being an appreciable upgrade to anyone playing now.
Key, though, looks ready for a major upgrade in his work load and Brown hasn't shied from anything he's faced so far.
"You know what it says about those guys? It says they stayed ready," Holtmann said. "Both of them have stayed ready. For Gene…how critical were those two threes? Think about it, the young man comes in and defends well and makes two threes that really changed the game, honestly."
Bruce Hooley is a former sports editor of the Troy Daily News and hosts The Bruce Hooley Show from 5-7 p.m. Monday-Friday on 98.9 The Answer (www.989theanswer.com).