Impressive Tipp outscored Troy 41-19 in the second half Friday to run away with the first game of the Miami County 25-A rivalry…such as it was.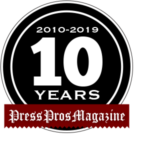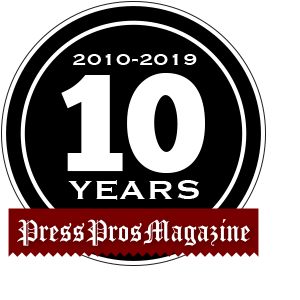 Troy, OH –  For the last two minutes and twenty seconds of the first quarter of Friday night's Troy-Tipp game it was a contest.
Because, you see, after unbeaten Tipp had amassed a 14-5 lead Mark Hess's 4-1 Trojans scored eight unanswered points to close the quarter down by a single point, 14-13, and gave every indication of making it a very interesting, or at least entertaining, game.  That thought lasted for about three minutes….
Or, long enough for Tipp to go on a 14-2 run to open the second quarter, streak out to 35-15 lead, and eventually lead at the break, 42-18.  Game…set…match!
And whatever Hess said at halftime…or whatever Tipp coach Adam Toohey said at halftime…Toohey won the speech contest, too.  The Red Devils came out to outscore Troy 20-11 in the third quarter – and 42-19 for the half – and walked out of the Student Activity Center with a ripping 83-37 win, their fifth of the season.
For the game Tipp shot 33 of 51 from the floor (64%) and had eight different players score, including five in double figures.  Ben Knostman had 16 points, Gavin Garlitz had 16, Zach Frederick had 13, Stanley Clyne (11), Cole Coppock (10), Nick Robbins (8), Gabe Dean (5), and Griffin Caldwell had 4.  You get the point, don't you?  They were hotter than two rats wrestling in a wool sock!
"I don't know if we can play better than that,"  said Knostman, a verbal commit to play next year at Division I Winthrop University, in Rock Hill, South Carolina.
"But this is what we've been doing all year.  It's fun to play…a lot of fun to play.  We've got a really good team this year."
Yeah, sure…but 50 points better than Troy, who just beat unbeaten Vandalia Butler earlier in the week, 42-38?
"Yeah, I think so,"  added Knostman.  "Honestly, our defense is so good and we turned them over tonight and turned those turnovers into points.  The defense is amazing. We're shooting better than 50% from three-point.  We're hitting on all cylinders right now."
Conversely, Troy shot poorly, making Knostman's claims manifest.  The Trojans struggled to shoot 30% for much of the game, primarily in their forgettable, regrettable first half.
"I thought we took some quick shots, and they're really good in transition,"  said Mark Hess.  "They get the ball in Knostman's hands and he's going to make the right decision a lot of times.  We didn't make many shots in the first half, and they were able to get a lot of easy points without working on offense.  They got 'em in transition."
To his point…at one point in the fourth quarter, during Tipp's 21-9 run, the Devils scored on six consecutive possessions…five of them in transition.
"When you're not scoring it becomes transition for them,"  added Hess.  "We had some good looks early that just didn't go down, and for as bad as we shot…they shot really, really well.  They're a good shooting team, but when you let them get out and run like that it was too much for us tonight."
The tale of the tape for Troy – Shaeden Olden and Jaden Owens each had 10 points, Navin Couch had 6, Hollis Terrell and Charlie Walker each had 4, and Conner Smith finished their scoring with 3 points.
Hess spent a lot of time in a closed locker room after the game, and when he was done with whatever he said the Troy players slipped quietly out the door on their home to individually and collectively regroup.
Adam Toohey waxed eloquent on his team's performance, their now 5-0 start, and their dominance with getting out on the break and scoring.
"We've got about eight guys that we feel really comfortable with running the floor and finishing," he said.  "Yeah…just really proud of how they were just able to get out and run tonight.  We lost a tough one to them at the end of last year and our guys were ready.  This is a good rivalry, a heckuva' thing for us to celebrate, and they come right back to our place on Wednesday.  So we'll see how that goes."
And what did he change, or adjust, between the first and second periods after Troy had made their run to cut the margin to 14-13?
"I really don't remember,"  said Toohey.  "Probably something about ball movement, and they had hit a couple of three's and we wanted to make them shoot those three's.
"We have a goals chart where we play a game within each game, and the goal today was if we hold them under forty we don't have to do any extra running.  And they already had 13 points at the end of the first quarter, and that kinda' of got us going.  Defense really fuels our guys.  As much as we have guys that can score, they've all bought into stopping people and rebounding.  Tonight was about as good a punch as we can throw, right there."
So they come back to play the rematch on Wednesday, Covid willing, and for Tipp…when you're playing that well you can't wait.
For Troy, five days to consider the inevitable question posed to Mark Hess.  Good, yes, but is Tipp really 50 points better than Troy?
"We have to be better,"  answered Hess.  "We have to be more disciplined.  We have to do what we're asked to do on a more consistent basis.  We've got to grind it out better.  We can't try to stop a big run by taking a big shot and missing.  It's not a selfish thing, just trying to do too much.  You want guys to make plays, but you want them to make plays within our offense."
He really didn't say much about the 50 points better.
They have a chance to answer for themselves…on Wednesday.