The odds makers says the outcome is a foregone conclusion with Northwestern being a 20 1/2-point underdog; Buckeyes won 2019 meeting in regular season 52-3.
Columbus – There used to be a superb character actor in the 1960s and 1970s by the name of Lee Van Cleef, especially when he was cast as the designated bad guy. He was on every casting director's short list when it came to cowboy movies.
Need someone the audience just loved to hate?
That man was Van Cleef. He had a mug shot fit for a wanted poster even in real life.
Need someone who was accused of every crime in town?
Van Cleef's sneer and cold-looking eyes screamed guilty as charged without a handgun needing to be produced as evidence.
Clint Eastwood leaned on him hard in the movie The Good, The Bad and The Ugly, and Van Cleef came through to the point where people might have had a warm and fuzzy feeling when he took a bullet in the end.
That brings us to the bad boys of college football, only they wear scarlet and gray and not black.
Ohio State has done nothing wrong during this bizarre and screwed up COVID-19 season, but the fan base outside of Buckeye Nation views this team as public enemy No. 1.
The Buckeyes only fault is playing five of their scheduled eight games, and it was the virus, not them, that forced cancellations by Maryland and Michigan and necessitated them to back out of a game at Illinois.
College Football Playoff committee chairman Gary Barta has broadly hinted that Ohio State has been holding on to the No. 4 spot in the rankings with a death grip for that very reason.
Remember, the Big Ten and commissioner Kevin Warren came up with the schedule. The original shortened nine-game schedule called for several bye weeks to make up postponed games.
Clemson coach Dabo Swinney has said Texas A&M and Florida – before it got whipped by LSU – should have been ahead of the Buckeyes.
Now, Ohio State (5-0) has one final shot at impressing the committee in the Big Ten championship game against Northwestern (6-1) at 12:05 p.m. Saturday in Lucas Oil Stadium in Indianapolis. FOX will broadcast.
Just about everyone agrees that a victory would get them into the CFP a second straight season. No. 5 Texas A&M has that eyesore of a 52-24 on its resume, No. 6 Iowa State has two losses, No. 7 Florida flamed out last week, No. 8 Georgia has two losses and, locally, No. 9. Cincinnati has the original sin of not being in a Power 5 conference.
That the Buckeyes are even playing for the silver football trophy irks many in that it took an 11th-hour vote by the Big Ten to rescind the six-game minimum that it required teams to play in order to qualify. Until then, Indiana would have won the East Division.
It might be an issue of point spread and style points more than a victory over Northwestern. Ohio State is a 20 ½-point favorite to win its fourth straight title.
"We've definitely got something to prove,'' cornerback Shaun Wade said. "Like I've been telling a lot of my teammates, we've got to blow them out. We have to come to play, and we have to show the world what we can do."
Coach Ryan Day might have taken Wade aside for some plain talk after reading those words.
"What matters to us is just winning,'' he said. "Everyone else can have their opinion. (The small sample size) is different for sure, but I feel strongly about our team.''
As for the criticism, Day added, "I don't get caught up in the emotion of it all.''
Earlier this week, the second-year coach could tell the players had a different look about them.
"It was, 'Okay, we're playing for rings now,''' Day said.
The last 10 months have been a series of incredible ups and upsetting downs for the team.  At one point in August and September, there wasn't going to be any Big Ten football played in 2020.  Wade and offensive lineman Wyatt Davis were so sure the season was kaput that they declared for the NFL only to opt back in days later after the conference embarrassingly reversed course.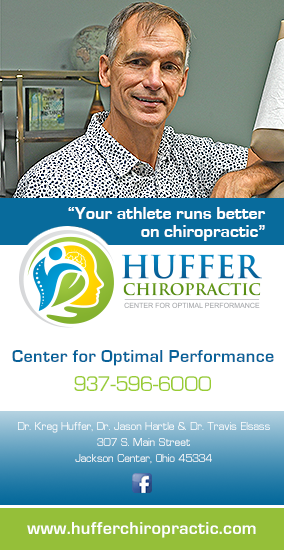 Day, quarterback Justin Fields and Wade and his family fought hard for the Big Ten to reconsider.
"When this whole thing just opened up with COVID, we just wanted to play for a Big Ten championship, that's why everybody came back," tight end Jeremy Ruckert said. "And now we're here."
History says Northwestern can't possibly win. Last season, it was trampled 52-3 in the regular season. In 2018, it lost 45-24 in the championship game.
The series has been one-sided with the Buckeyes leading 63-14-1.
It should be noted that the Wildcats have made a tremendous program comeback from the 3-9 mark of last season. Pat Fitzgerald has great respect among his peers in the conference for making a private school more than competitive.
What does it feel like with everyone expecting your team to win the Big Ten before the season kicks off?
"It's unbelievable," linebacker Pete Werner said. "It's crazy. Honestly, this is the fourth time playing for the Big Ten championship, and it almost seems like it's another game on the schedule. I'm not trying to sound cocky, but that's just how it is being at Ohio State and having so much pressure on your back to be the best. It's one of those games where we have to be here. It's basically what is said by our coaches. It's another game we have to win to later go on and compete (for a national title)."
But this is a different season and Ohio State is very much an unknown in that it has been tested once in a 42-35 victory over Indiana on November 14.
That game, though, didn't get hairy until the latter stages of the fourth quarter after the Buckeyes led by four touchdowns.
Penn State simply hasn't been Penn State this season in losing five of eight games, so the victory the second week doesn't hold the usual high value.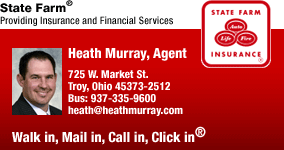 There also was no annual blood game against Michigan.
"This team can play with anyone in the country and that's special,'' Day said. "Playing only five games is not the kids' fault. We'll go to Indy and do whatever we have to do to get a win.''
Ohio State should come out smoking in that it has not played since smashing Michigan State 52-12 two weeks ago and has read and heard the criticisms.
"It's one stepping-stone moving forward to the end goal," Davis said of the title game. "The way we approach it is, during the season when we're in league (play), it's win every game and to get to Indy. Now we're at Indy, and it's not just to go out and get a Big Ten championship. It's also to win a national championship. That's why everyone came here to Ohio State. And that's why we've worked so hard to put ourselves in this position to have the opportunity to be a playoff contender. So, we don't want to just settle short for just being a Big Ten champion."