The Buckeyes are leaning on a theory…that rising above hardship breeds success.  And there's been plenty of hardship as they prepare for tomorrow's Big Ten Championship matchup with Northwestern.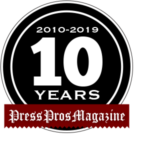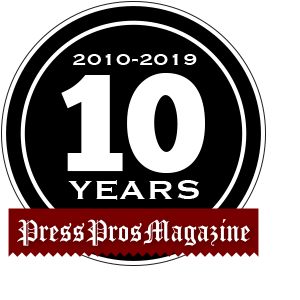 Columbus, OH – Today is Friday, December 18th.
Last year on the 18th day of December Ohio State football players were wrapping up the last of their final exams for the semester and preparing for a trip to Glendale, Arizona to face No. 3 Clemson in the Fiesta Bowl.
The Buckeyes' record was 13-0. They had 52 quarters of legitimate college football gameplay to tweak, sharpen, hone, do whatever the team required to reach peak performance for a postseason run.
In 2020 they have no such luxury.
"It's different, for sure," Ohio State head coach Ryan Day said. "We've only had half a season. But I feel strong about our team."
Five games in front of fanless stadiums that felt more like caverns is all Ohio State had to prepare for extra competition this year, as compared to the typical 12.
And while there's other teams around the country with as many or less contests, the difference for the Buckeyes is that they're competing for a College Football Playoff berth and national championship.
Looking at the most recent rankings from the CFP committee, any team Ohio State could feasibly face in title tilts already owns at least eight games worth of experience. Alabama, Notre Dame and Clemson, the three squads ranked ahead of Ohio State, have already played 10.
That's not affecting the mentality of the team though.
"I just like our mindset," Ohio State senior linebacker Baron Browning said. "We've been competing. Our game got canceled last week, we've been scrimmaging against each other and getting better every day."
Despite just one game remaining before a potential showdown with the above opponents, the Buckeyes aren't lacking in confidence about their development.
Day noted that rising above hardship breeds success in a team — and there's been plenty of hardship for the Buckeyes this year, especially from the Big Ten's decision to cancel fall season and the ensuing reversal of that call.
"We've been through a lot," Day said. "Even though we haven't played as many games, we've been through more as a team and learned more about our team during this whole fall. And there's nothing more rewarding as a coach than to see your team overcome adversity and get stronger, and get harder, and get tougher as the season goes on. I think we've done that."
Development is necessary for this year's Buckeye unit to compete for a national championship, too. Ohio State is still only one game removed from a 491-yard passing performance put up by Indiana redshirt sophomore quarterback Michael Penix, with games against Illinois and Michigan called off since that time.
The secondary looked better in a 52-12 win against Michigan State two weeks ago, but the Spartans rank No. 112 out of 127 D-1 college football teams for completion percentage and No. 115 in points per game.
Even still, the big plays that haunted the defensive backfield against Indiana reared their ugly head again on a 55-yard completion to wide open Michigan State receiver Jaylen Reed.
Moving forward, it'll be important for the defensive backs to translate solid practice habits into on-field results — because the ratio of practices to games is far higher this season.
"This program is built on winning, and that's what I believe in," redshirt junior cornerback Shaun Wade said. "That's the reason why I came here. I won four state titles in high school, so I'm trying to make it four Big Ten titles now. We're winners here, and the brotherhood, everybody's close. And we compete. We're brothers, but at the end of the day we compete."
Even bearing the struggles in mind, if one is to believe the words of senior defensive end Jonathon Cooper, players are glad to be playing at all and are doing everything to overcome the pandemic's challenges and achieve their ultimate goal.
It's about team chemistry, Cooper added.
"This year hasn't gone the way I thought it would. I don't think it's gone the way anybody thought it would," Cooper said. "It's been a crazy year, games canceled left and right. Everybody, this whole COVID situation. Honestly, even with all that I just feel blessed that I even got the opportunity to come back and play."
One area that Ohio State has had no problems developing is its passing game.
The Buckeyes blow away the rest of college football in terms of completion percentage at 78.1 as a team, more than three points higher than second-best Alabama's 74.9.
Perhaps the secondary and other units can pull lessons from junior quarterback Justin Fields and star receivers Garrett Wilson and Chris Olave. Fields credits their success to high-end exhibition execution.
"Of course game reps are a little bit different than practice reps, but I think we practice hard. Most of our practices are just like games," Fields said. "So I think we have, as far as timing and stuff like that, I think we have a pretty good sense on that."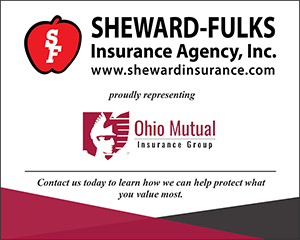 Another thing that gives Fields confidence is his team's maturity.
With three cancellations on the season, it'd be easy for Ohio State's players to slow down in practice, get down on themselves. But the gunslinger noted he's seen something different than that.
"Of course everyone wanted to play against the team up North," Fields said about last week's cancellation. "But we still have goals ahead of us. We still have things to accomplish. You really can't do anything about that, you have to control the things that you can control and that's what we're doing right now. We're just gonna keep working harder each and every day to prepare for Northwestern."
It's gonna take such a mentality if Ohio State hopes to contend against the big-time experienced programs that lie in wait should it take care of this week's hurdle.
Ohio State competes for a Big Ten championship against No. 14 Northwestern and searches for its next step in development Saturday at noon.