Anthony Grant says he witnessed his new-look Flyers grow up in last weekend's road win versus Mississippi State.  They're doing it around senior guard Jalen Crutcher, and others are noticing it, too.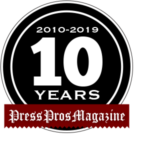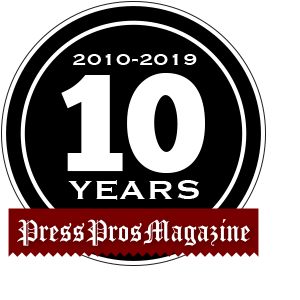 DAYTON — As Anthony Grant saw it, his University of Dayton Flyers put on their big boy pants last Saturday in Atlanta.
It would have been easy for the Flyers t0 fold and collapse like a cheap beach chair at any point late in the game, a double overtime affair against Mississippi State.
They didn't. They persevered. They did what was a necessary — every one of th9se who was on the floor — to construct an 85-82 victory.
Afterwards, Grant told his team, "We grew up today. Great character. Way to trust each other."
And the Flyers take that character, trust and a 3-and-1 record against another Southeastern Conference team from Mississippi Saturday afternoon. They host the University of Mississippi in UD Arena.
"For one thing, our ability to really take care of the ball," said Grant, who did a lot of personal hair-pulling over a crushing amount of turnovers in the first three games. "And we were better with some of our other issues, like rebounding and consistency in the way we played.
"We had a much better understanding how attentive we need to be in taking care of the basketball to make sure we got opportunities to get shots.
"I thought we played with more of an understanding 0f how to complement each other on both sides of the ball," Grant added. "That's what I mean by us growing up."
One of the guys who doesn't need any growing up is senior guard Jalen Crutcher. All he needed were some tweaks and twists to his already proficient game.
Last season, Crutcher's main focus was to find ways to get the basketball in the hands of Obi Toppin. And Crutcher was masterful at doing just that.
But Obi is off making his fortune in the NBA and suddenly Crutcher is The Main Man, the defensive focus from the opposition.
The first few games were not easy for the 6-foot-1 guard from Memphis. But, he 'grew up' in the double overtime win over Mississippi State.
He played all 50 minutes and led the Flyers with 23 points, including a trio of three-pointers, a couple of which were seemingly launched from across the Great Miami River.
Mississippi coach Ben Howland was impressed with both the Flyers and Crutcher.
"I'm not kidding you on Crutcher,"  claimed Howland, the former UCLA coach.  "All three of his 3s were 24 t9 27 feet out. They were big-time NBA 3s. That guy is a really good player. He's an absolute stud. And you can see why that team went 29-2 last season. They know how to win close games."
Crutcher said some real 'solids' came out of the heart-wrenching, heart-pounding victory. There was nothing half-hearted about it.
"We learned that we are capable of beating any team, we're capable of winning in any situation, that we have resilience," he said.
And then the big one. . .a near-impossible task. . .but Crutcher said it: "The way we played against Mississippi State, we can be as good as last year's team."
As for winning those close games, every UD game this season so far has gone down to the last possession: 66-63 win over Eastern Illinois, 66-64 buzzer-beater loss to SMU, 66-60 win over Northern Kentucky, 85-82 win over Mississippi State.
Of Crutcher's increased role, Grant said, "Jalen's role, along with everybody else, has to shift because this is a new team.
"Because of what Jalen has shown over the course of his three years, the attention he is going t0 see on a nightly basis will require him to do some things differently and understand some things differently. It's about how to take advantage of his opportunities and how to make his teammates take advantage of their opportunities."
Crutcher could reach a milestone Saturday. He already has more than 1,200 points and more than 200 three-pointers. He is just four short of 250 assists. When he reaches that plateau he will be the first in UD history with those three totals.
Crutcher feels the rapt attention the opposition gives him.
"Uh, yeah, I definitely see it," he said. "Other teams come out and really try to defend me. I just stay poised, like I always do, and try to play as hard as I can for my team."
Crutcher also realizes that with Toppin departed, the dynamics of the team is different and his role is evolving.
"I still try to stay within my game, stay poised and try t0 lead the team," he said. "I'm trying to make this a great year. I try to lead and I'm still working on that, trying to be a better leader on and off the court."
By nature, Crutcher is soft-spoken and not bred to give orders and criticism. But, as a point guard, directing traffic and leading the way is all part of the job description.
"I'd say it is something I've grown into," he said. "Being a leader, you have to talk a lot. That's something I had to work on because when I came in as a freshman I didn't talk much. That's my personality — a quiet guy, so it is still something I'm working on."
Of those NBA-style 3s, Crutcher smiled and said, "After practice I shoot like 10 from the three-point line. Then I shoot 10 from NBA range. I work on those, too. I'm comfortable taking those shots because I work on them a lot."
Is he prepping for the NBA?
Crutcher smiled as if he just stole a pass and drove the flo0r for a winning basket, and said, "I guess you could say that."