The penalty for coming apart down the stretch is a loss that could have been a highly-prized road win over a team likely to finish near Ohio State in the same group seeking NCAA Tournament recognition a tier below the Big Ten's best.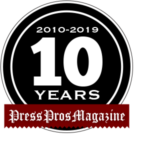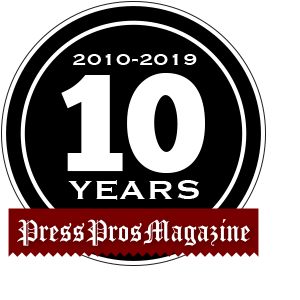 It's hard to know on which piece of ground Chris Holtmann planted his flag Wednesday to emerge feeling confident that a dramatic lineup change would deliver a victory in the Big Ten opener at Purdue.
Was it on that plot where risk and reward teeter precipitously, in the zip code where necessity has proven the mother of invention or in that tiny isthmus where something so out of character has worked once so it just might work again.
Any, all or none of those might have convinced Ohio State's head coach to sit seniors C.J. Walker and Kyle Young despite a 5-0 record and with leading scorer and rebounder E.J. Liddell already sidelined with a bout of mononucleosis.
But whatever it was, it surely did not work.
The No. 23 Buckeyes (5-1) battled to stay in contact throughout the first half and gradually fell into a 14-point hole from which they surely could not escape by going scoreless the last 2:54 of a 67-60 loss.
"We're coaching our team," Holtmann said of the unusual five he put on the floor at the outset. "…They know we're going to need more out of them if we're going to have a good team. We need more out of Kyle Young and C.J. and those guys responded. I thought they both had really good moments tonight."
Young had eight rebounds and Walker seven assists, but those contributions were more typical than spectacular and weren't nearly enough when coupled with other teammates' struggles.
Walker shot just 2-of-7 and scored just six points, with three turnovers.
Duane Washington Jr. made 2-of-9 from three-point range and 4-of-14 overall. Justice Sueing wasn't quite as statistically inefficient, but his five turnovers erased much of the impact of a 14-point night.
Walker, Washington and Sueing had 11 of OSU's 13 turnovers, which is far from the steady leadership expected from players with their experience and not even close to the formula for winning on the road in the Big Ten.
Walker, who Holtmann termed his most consistent player just last week, hinted that might have been part of the reason for juggling the lineup at such a strange spot on the schedule.
"Be more leaders on both ends of the floor." Walker said. "Give more effort. Be more vocal, He just wanted to make that statement that we needed to play harder, a reality check to not play entitled."
Holtmann awakened Liddell with a stern halftime lecture last week at Notre Dame to roust him from his slumber and key an OSU comeback from 11 down to win in the ACC-Big Ten Challenge.
The Buckeyes since sleep-walked through a 67-61 win over Cleveland State on Sunday and came to Purdue knowing a similar effort would certainly bring embarrassment.
With Young and Walker on the bench, OSU went with freshman Zed Key and junior transfer Jimmy Sotos joining Musa Jallow, Sueing and Washington in the lineup.
Liddell's absence hurt OSU offensively, and also defensively, for without his strength down low Purdue fed 6-10, 265-pound Trevion Williams repeatedly.
He delivered 16 points, nine rebounds and a surprising eight assists, repeatedly finding teammates for open layups when Ohio State collapsed in the post to help Key and Young.
"I've got to play tougher," Young said. "I have to play at a higher level. The past two games, I don't feel like I was able to reach the level where I'm able to play. I was trying to ratchet that up. That's the guy I have to be — toughness, motor, all that good stuff."
Sueing could use some remedial work in those areas now that he's chosen life in the Big Ten over the two seasons he spent at California.
His two costliest mistakes didn't show up in the final numbers, starting with an inexplicable failure to track a loose ball near the sideline that he surely could have corralled off the glass at 1:54.
OSU trailed by six at the time, and when replay reversed the original awarding of possession to the Buckeyes, the Purdue lead grew to eight when Sueing lost Brandon Newman circling the lane around a screen that yielded an easy jumper.
Sueing then turned it over on the dribble at the other end and followed a Washington missed three seconds later with one of his own as the Buckeyes imploded down the stretch.
"We have to be more aware offensively," Walker said. "We were in the double bonus late in the game and we didn't get to the free throw line enough or put on enough pressure at the rim. We have to be more aware of the game and the fouls. When the other team is in foul trouble, we have to put pressure on the rim or get kick-out threes for the guys who shoot those shots."
The penalty for failing to do so is a loss that could have been a highly-prized road win over a team likely to finish amid the same group seeking NCAA Tournament recognition a tier below Michigan State, Iowa and Illinois in the Big Ten standings.
"We need to play with more force and physicality both offensively and defensively," Holtmann said. "I didn't think we were as physical as we needed to be for this league, and I did not think we played with enough poise in the last five minutes of the game offensively when it was a two-possession game. We have to learn from those two things."
Bruce Hooley is a former sports editor of the Troy Daily News. He hosts the Bruce Hooley Show from 5-7 p.m. Monday-Friday on 98.9 The Answer in Columbus (989theanswer.com).