Buckeyes focused on stopping the Wildcat running game as they prepare for Saturday's Big Ten title game with Northwestern.
Columbus, OH – Rust can be hard to shake loose.
After a 10-month layoff from football that included all the turmoils and uncertainties accompanying COVID-19, a series of position changes and a shortened offseason practice schedule, it's not a surprise the Ohio State linebacker core took time to break free of oxidation.
Since surrendering 165 yards on the ground to Nebraska quarterbacks Adrian Martinez and Luke McCaffrey, the Buckeyes have crept on their toe tips to become the No. 6 rush defense in America.
"It all just starts with holding guys accountable," senior linebacker Baron Browning said. "Calling guys out when they messed up on their job and just being held accountable every play."
At its peak the Ohio State defense imposes the will of mammoth defensive tackles Tommy Togiai and Haskell Garrett to create windows for its experienced linebackers to fill.
The season didn't start that way, however.
Cornhusker quarterbacks turned mobile against the Silver Bullets in Week 1 and the unit appeared more confused than a dentist asked to fill in for a barber, with obvious missed assignments, poorly closed gaps and uncoordinated run support.
"It was very difficult," Ohio State defensive coordinator Kerry Coombs said after the game. "A lot of things that we hadn't seen quite the same way that we had practiced them."
Much of it stemmed from a seasoned but shuffled linebacking group. A few key pieces in the rotation were put in unfamiliar spots for 2020.
Senior Pete Werner went from the space-playing coverage-responsible sam position to will, which is more about playing in the box and providing run support. Browning slid over from middle linebacker to take Werner's old role at sam.
"It was different as far as the keys I have to read, being a sam versus mike," Browning said. "At mike I was doing a lot more of making sure everybody was straight before the snap. With Sam it's identifying my one job and just going for it. I think the biggest challenge for me though was getting used to getting back outside and using my hands more, setting the edge of the defense."
Nebraska took advantage of the reordered deck, but the cards fell into place before long.
In Week 2 Ohio State traveled to State College, Pennsylvania and held Penn State sophomore running back Devyn Ford, fresh off a season averaging 5.7 yards per carry, to 36 yards on eight carries.
Redshirt junior quarterback Sean Clifford fared even worse, with five yards in 18 attempts.
Browning broke up a key early pass for the end zone intended for junior tight end Pat Freiermuth, and from there it became clear the Buckeyes' backers were back in form.
After Penn State the linebacker play took an exponential growth pattern.
Across the next three games teams rushed for 73.7 yards per game.
While the defensive backs surrendered an unsightly 491 yards through the air to then-No. 9 Indiana, the front seven killed any and all momentum the Hoosiers could find on the ground.
Indiana rushed for -1 yards. Werner and Browning piled up eight tackles each. No one else on the team accrued more than three.
Browning referred back to accountability, among players, linebackers coach Al Washington and  co-defensive coordinator Greg Mattison as the reason why.
"Tuf [Borland] calls me out if I mess up something or asks me what might have happened. We just all coach each other up. Coach Washington is very hands on, coach Mattison — I just think the way our group has grown since I've been here, my freshman year to now, we've improved so much and made so much progress, getting it back to that standard of linebacker play."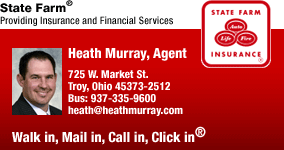 Now this weekend No. 3 Ohio State takes on No. 14 Northwestern searching for its fourth consecutive Big Ten Championship and a berth into the College Football Playoff, and the Wildcats' story running the ball this season is a tumultuous one.
The Pat-Fitzgerald-led squad graded out as the Big Ten's worst rushing offense until this past weekend against Illinois, when it sent the proverbial "script" barrel rolling through the streets of Evanston with 411 team rushing yards.
Running backs Evan Hull and Cam Porter, both of whom had one game with more than 51 rushing yards between them, amassed 149 and 142 Saturday respectively.
Ohio State's top-10 national run defense is a far cry from Illinois, however. The Fighting Illini register 114th out of 127 teams in college football against opposing ground games.
All focus is on stopping the Wildcats for the Buckeyes.
"When you get into moments like this when you're playing for championships, your veteran and good players have to play well," Ohio State head coach Ryan Day said. "It's really really important."
And if the trajectory holds, it could shine favorably on the Buckeyes' conference title and College Football Playoff hopes.