They needed a win, and they needed to play better.  Fort Loramie accomplished both Tuesday with a commanding non-conference win over St. Henry.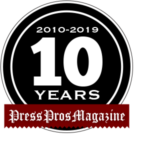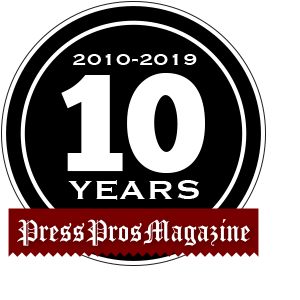 Fort Loramie, OH – Coming off a week in which they had a bad effort against Anna…and a good effort against Botkins, but a disappointing loss…the Fort Loramie Redskins needed something to change.
Unfortunately, the most immediate change came at the head of the bench Tuesday night when head coach Corey Britton was missing due to Covid precautions.  That kind of change you can't control.
But what you can control is effort, attitude, and the toughest thing to do in sports – relax, and just play.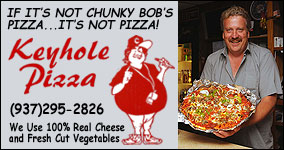 The Redskins (4-3) accomplished all three in a matter of an hour and eighteen minutes with a convincing 47-33 win over non-conference St. Henry (4-2), a game that pitted 'Skins on 'Skins, the former shedding much of their previous frustrations on an unsuspecting victim.
They say change in basketball starts with defense, and interim coach Joe Imwalle must have suggested that…because Loramie held St. Henry to 16 points in the first half – 17 points in the second half – and never allowed more than 9 in any one quarter (9,7,8, and 9).  Loramie shot 47% from the floor, 75% from the foul line, and held St. Henry to 31% shooting from the floor, which carried over even to the foul line – 50% (6 of 12).
"We really needed a win,"  said Imwalle.  "The kids needed to battle through some adversity after last week, some injuries, and we had some younger kids step up tonight that we thought could help us.  Ty Ruhenkamp played one helluva' game off the bench.  Collin Moore played against a kid that outsized him.  Kids put it on the line tonight and just played hard."
It was 9-6 Loramie at the end of one, and 19-16 Loramie at the end of the first half, thanks to Caleb Meyer's 6 first half points and a defensive effort that limited St. Hank to just 6 of 20 shooting.
"The shot chart shows that we got the shots we wanted in the first half,"  said St. Henry's Eric Rosenbeck.  "Give Ft. Loramie credit because they challenged everything.  But for our part I just thought it was an attitude.  We didn't get physical, we didn't compete and finish, and it's hard to beat anyone when you go 11 for 35 from the field and 6 of 12 from the foul line, much less a good team like Fort Loramie."
Credit St. Henry for an attitude of consistency, much to Rosenbeck's dislike, because it carried over to the second half.
Loramie immediately went on a 6-2 run to start the third quarter, stretched their lead to ten, and never looked back.  They led 35-24 at the end of the quarter, and gradually built their lead to as much as 18 points.
And credit Caleb Meyer for his own consistency, scoring 4 in the third and finishing with 6 in the final quarter to end with a game-high 16 points.  But it was the defense that made up for all the inconsistencies of last week, denying St. Henry on drives, jump shots, and on the offensive boards.
"Our defense definitely got things rolling for us,"  said Imwalle.  "We got some stops, and that helped us offensively.  We seemed to relax and shoot the ball better in the second half."
Bingo!  Loramie shot 6 of 15 in the first half (40%), but after their 6-2 run to start the second they increased their efficiency for the second half to 10 of 19 and ended up 47% for the game.
"Our seniors were leaders tonight," credited Imwalle.  "Caleb Meyer has been doing it on both ends of the floor, and that's what you want a senior to do.  And our young kids came off the bench to make a contribution.  This was a real team win.
"We needed it because I thought our effort against Botkins was good, and the Anna game is something we'll look at and try to improve.  We just had to battle through tonight and play a good game.  We didn't settle for 3's tonight like we did in some earlier games.  We found out that 2 points count, too."
Meyer's 16 was high, but Caleb Maurer had 9, Ruhenkamp and Collin Moore finished with 7 apiece, and Nolan Berning ended the game with 4 points.
For St. Henry Bennet Gels was high with 9 points, Carter Ontrop had 7, Shane Franck had 6, and Logan Lefeld and Jaden Lange each had 3 points.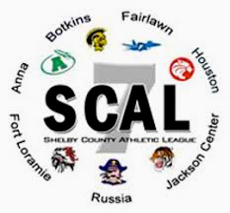 "Confidence helps,"  admitted Rosenbeck.  "They shot the ball well in the third quarter and that helped spread it open.  That's where the frustration comes in for me because I was trying to tell our team that we had to match that – we had to bring the effort for all 32 minutes.  We were down at halftime and I thought we should have been up 25-15.  But we gave up offensive rebounds, run-outs, missed bunnies, we didn't shoot with any confidence…and that's not the team we've seen for the last month."
Whatever the reason, Joe Imwalle was a willing recipient.  He's 1-0 as a head coach now, and not looking to build upon that personally.
"I'll be glad when Corey gets back,"  he smiled humbly.
Like his seniors and the young kids off the bench, he made his contribution felt.  It WAS a real team win!