If music is indeed made to make one feel good, hardly anyone has done it better than Charley Pride…or blazed a wider trail in the country music field.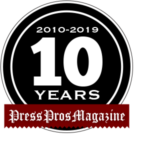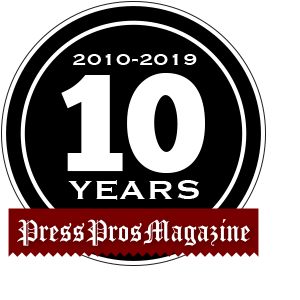 I hope some of you enjoy the profiles of popular music I share from time to time, because frankly, they're fun to do and bring back a lot of good memories.  They say music, at its best, is made to make the soul feel good.
My cousin Paul Fulks, who lives in Arlington, Texas, called me in the fall of 2019.
"Hey,"  he said.  "One of your favorite country singers is doing a benefit in Arlington this week and I'm going to go.  Charley Pride's in town."
Now Charley Pride is one of my favorite singers…since the time I saw an interview on the old Saturday Baseball Game of The Week broadcast with Pride and host Joe Garagiola.  This was a long time ago, in the early 70s, but Pride already had a string of hits on the radio – Kiss An Angel Good Mornin', Is Anybody Goin' To San Antone, Mississippi Cotton Pickin' Delta Town, and others.  But what I learned during that Saturday interview was that Charley Pride was a former professional baseball player.
Born in Sledge, Mississippi, in 1934, Pride was one of eleven children born to sharecropper parents.  He got his first guitar when he was fourteen and taught himself to play.  But at the same time he showed considerable aptitude for baseball, and while he loved music his life's dream was to play professional baseball.  He was good enough as a pitcher to hook on with the Memphis Red Sox, of the Negro American League in 1952, and a year later signed a contract to play with one of the New York Yankees farm teams in Boise, Idaho.
He would pitch for several minor league teams, inching closer with each team to the big leagues, but a stint in the Army from 1956 to '58 derailed his progress.  When he got out he tried out for the Los Angeles Angels and the Mets in 1962, but both turned him down.  By 1965 he had moved his family to Helena, Montana, where his music career was taking off in local clubs and through contracted appearances.
His big break came in 1966 when Chet Atkins heard a demonstration tape of Pride singing and invited him to Nashville, arranging a contract for him with RCA.  A year later he released his first single, Snakes Crawl At Night.  The song did not chart and local radio stations ignored it because it came from a black singer.  But a year later he record Just Between You And Me, a tune so popular with Pride's deep baritone voice that it could not be ignored.  Charley Pride was on his way.  By 1967 Pride was appear on the Grand Ol' Opry as the first black artist to perform on the show since harmonica artist DeFord Bailey, in 1941.
Kiss An Angel Good Morning is probably his most popular hit, recorded in 1971, and its popularity would land him Country Music Association's Entertainer of The Year Award, and top male vocalist.  On May 1, 1993, Pride became a member of the Grand Ole Opry.  He celebrated his 25th anniversary of becoming a member with performances at the Opry on May 4 and May 5, 2018.
But a year ago he was in Arlington, Texas, and at 85 years of age still had that magic voice and country charm that made him so popular that his color ceased to be an issue long ago.  I asked Paul, who served as a community ambassador at the event where Pride was appearing, to have him sign a baseball for me.  I've collected baseballs autographed by famous players and people of special note for years, but never one by a Country Music hall of famer.
"You think your cousin even knows me, or my music?"  Pride asked him.
"I guarantee it,"  said Paul.  Charley Pride happily signed, and it arrived in the mail last week.
And for the record, he sounded every bit as good as the video embedded above, recorded in 2010 with fellow CMA performer, Marty Stuart.