Buckeyes get by Cleveland State Sunday to stay undefeated, but they struggled to score, and their mojo suffered without E.J. Liddell.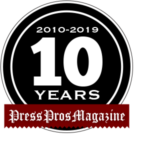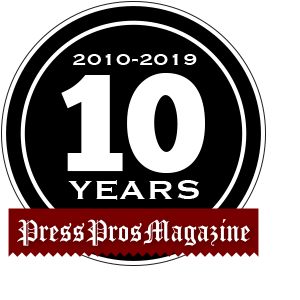 Columbus, OH – E.J. Liddell mauled Morehead State and nullified Notre Dame, playing the best basketball of his adolescent Ohio State career with a combined 37 points and 19 rebounds in the Buckeyes' last two games leading up to Sunday.
Then deflating news fell at the feet of Ohio State head coach Chris Holtmann this week — Liddell was sidelined indefinitely with a non-COVID-related illness.
And Ohio State struggled mightily against a team very low on college basketball's totem pole without its star big man.
"The hard thing is telling a young man who has played so well that he's gonna miss at least one game," Holtmann said. "Maybe a few games or more. It's disappointing for our team but E.J. was so excited about continuing to play and continuing to grow as a player."
Ohio State won a 67-61 slog, allowing now 0-3 Cleveland State to stay within single digits nearly the entire game. The contest brimmed over with turnovers, mental errors, air balls and bad shot selections.
Cleveland State was fresh off a 101-46 loss to Ohio, a game in which the Vikings surrendered an NCAA-record 40-0 run to the Bobcats.
"We obviously played some different lineups tonight," Holtmann said. "Lineups that we hadn't played a whole lot of. That'll be a work in progress for us."
Behind Liddell and senior forward Kyle Young Sunday showed it'd be hard to even wade in Ohio State's depth down low.
Young picked up his second foul with 9:10 to play in the first half and left until the second, stacking meaningful minutes on the still-growing shoulders of freshman forward Zed Key and sophomore Ibrahima Diallo.
While Key found work on the glass with five first half rebounds and knocked down four-of-five foul shots, without Liddell and Young the Buckeyes couldn't maintain consistent defensive presence in the paint. The Vikings outscored Ohio State 18-10 in the paint for half one.
Key managed a career-high 12 points in Liddell's stead.
"We went into the locker room and we all talked together, our team and coaching staff, said we just need to play harder," Key said. "We talked about them being very physical with us and how this game was going to be one of those games."
Other pieces that contributed to blowout victories for the Buckeyes against lesser opponents were either ineffective or inconsistent in the 4 p.m. snoozefest.
Junior guard Duane Washington knocked down two early 3s to put Ohio State ahead 6-0 but missed six of his next seven shots, limping to a 5-for-14 finish for the game. He still managed to log a team-high 17 points.
Redshirt senior guard CJ Walker may have been the biggest bright spot with 16 points and three assists, but created one careless turnover by travelling, another from an errant pass and finished a modest 5-for-12 from the field.
Even the No. 1 scorer on the season behind Liddell, redshirt junior forward Justice Sueing, opened the game 1-for-5 before finding a bit of rhythm in the second half, finishing the contest with nine.
Ohio State ended the first half at 38 percent from the field, edging out Cleveland State's 34 percent. It led just 31-24.
"It's hard to win with no fans and things like that," Walker said. "You've just gotta adjust. Every team coming in here, playing hard, wants to make a statement win like Cleveland State did today. They came in and played harder than us today."
When Sueing and Washington thawed out frigid first halves with jumpers that expanded Ohio State's lead to 35-24, it appeared the Buckeyes may have awoken from their winter's nap.
The opposite occurred.
Cleveland State embarked on a 13-3 run to cut the lead to 38-37. Sueing went 1-for-4 at the line and Washington missed an open 3.
Walker, junior forward Justin Ahrens and senior guard Jimmy Sotos sank three triples over a span of four-and-one-half minutes to grow the lead back to 47-39 with 8:53 to play, and with the Vikings still under 40 percent for the game from the field, it felt like an effective end to their upset efforts.
The sloppy play wasn't over though.
Sotos charged a defender, redshirt junior guard Musa Jallow fouled a three-point shooter and Washington turned a possession over.
Key found some momentum with a pair of layups and Ahrens hit a 3 to make sure the lead wasn't blown.
"I thought Zed was great," Holtmann said. "Protected the rim, impacted shots. I thought that was maybe his biggest impact, and then he just brought physicality tonight. I thought he was tremendous."
With Liddell out, the Buckeyes finished 40 percent from the field, 29 percent from 3 and were outrebounded 36-34 by a Horizon League team. The Vikings bodied the Buckeyes 34-22 in the paint.
This coming from a team that scored 56 points alone in the second half against Notre Dame.
It's unknown exactly when the Illinois native will return but even if Sunday was the only game he'll sit out, the lackluster performance from pieces around him doesn't bode well for Ohio State when it starts Big Ten play Wednesday.
Washington, Walker, Sueing and company still have work to do to address their and the team's weaknesses.
"We didn't play with enough force, generally," Holtmann said. "We just did not play with enough force. The reasons for that, [I've] gotta go back and watch the tape. Give Cleveland State credit for that to some degree. But we clearly have to be better."
Ohio State heads to Purdue for a 7 p.m. tip Wednesday.