After a potential Division IV state title game was cancelled in March, Fort Loramie and Minster reunited in a Saturday afternoon clash. Defense (and Fort Loramie) came out on top as the Redskins secured a 36-26 victory.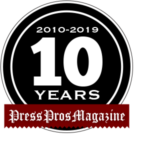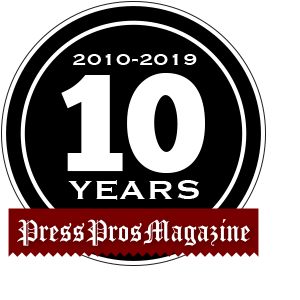 Fort Loramie, OH – The communities of Minster and Fort Loramie are separated by a mere three miles. When it comes to high school girls basketball the programs are much, much closer.
The two state powers have combined for six state titles, including Minster's consecutive championships in 2018 and 2019. Both programs were denied a shot at another in March. The COVID-19 pandemic caused the cancellation of the OHSAA state championships, ending the seasons of both Fort Loramie and Minster in the Division IV state semifinals.
Basketball fans around the state looked at Saturday's match-up as a potential D-IV state preview. Loramie coach Carla Siegel smiled at the suggestion. Siegel saw her team's 36-26 victory over Minster in another way.
"I know what people are saying. I don't know if I agree with it," Siegel said of the state preview. "To me it's a December 12 game. There are things we need to improve on offensively. I'm not overly ecstatic we scored 36 points but Minster plays great defense."
And, as if there was any doubt, so does Fort Loramie. The Redskins entered Saturday outscoring opponents 64.3 to 24.6.
Fort Loramie's quickness up top, its length inside (especially on defense) and the benefit of team chemistry playing six games to Minster's two all played a role in Loramie improving to 7-0 overall. Minster, which had its first three games of the season cancelled, dropped to 2-1.
The victory was the 33rd straight for Fort Loramie, which was 26-0 when the season was cancelled last year. The last loss? That came to Minster in the D-IV regional championships in March of 2019.
"Because they're three miles from us it's always a big rivalry game," Siegel said. "A lot of our parents work in Minster. A lot of family lives in Minster. These girls play AAU together. There's just a lot of connections that makes this game sometimes bigger than what it really is."
The game did feature the two-time defending Midwest Athletic Conference player of the year (Minster's Ivy Wolf) and the defending Shelby County Athletic Conference player of the year (Loramie's Dana Rose), among additional all-league and all-state talent.
Wolf scored her team's first four points. Senior Kyra Oldiges gave Minster its largest lead of the game at 6-2. Junior Ella Mescher's score with 2:35 left in the first quarter put the Wildcats up 8-6. The 'Cats didn't know it at the time, of course, but Mescher's points were their last for the next 8:51.
Fort Loramie's man defense held Minster in check until 1:44 remained before the half. By the time Mescher split a pair of Loramie defenders on the baseline to end the drought the Redskins had taken an 18-8 lead. Included in that defense stand were four blocks on four straight Minster possessions early in the second quarter.
"They're pressure obviously is good right now. They put plenty of ball pressure on," Minster coach Mike Wiss said. "They probably went a little deeper on their bench because of that. … Dana and McKenzie (Hoelscher) being inside, that's a tough match-up for some of our posts that don't have great footwork.
"I'm not one of those that dwells on the negatives all the time. Are there things we have to learn and things we have to get better at? Yes. The list is long. But that's why we're practicing and why we believe we can continue to get better as the year goes on."
Fort Loramie looked in mid-season form at times. One of those came with 4:30 left in the second quarter. Senior Corynn Heitkamp grabbed a defensive rebound and found junior Cara Meyer with the outlet pass. Meyer, leading the fastbreak, passed to junior Colleen Brandewie near the lane. Brandewie gave it right back to Meyer for the layup, just like it was run in practice.
The score was part of a 12-0 streak that contributed to the Redskins' 21-10 halftime lead.
Rose scored 11 of her game-high 15 points during that decisive second quarter.
"This week we were challenging her," Siegel said. "We told her she needed to start using her body to get to the rim more and finish. … I'm very proud of her and how she handled herself, especially in that second quarter. Scoring 11 points against Minster's defense? That's something to be proud of."
Rose started the quarter with a block and hustled to the other end where she was rewarded (and fouled for a three-point play) off an assist from senior Caitlyn Gasson. Rose hit a 3-pointer midway through the quarter. A minute later she scored off a rebound after trailing a fastbreak. She capped the quarter with a steal, stepping in front of a pass and beating a Minster defender 1-on-1 with an off-balance layup and foul.
"It's always a good, competitive game and we knew we were going to have to put up a fight," said Rose, whose summer basketball teammates included Minster's Wolf and senior Janae Hoying. "I think we came out on top because we executed on all of our plays and on defense. … They're our No. 1 rivals so it feels really good to come out on top. It's all friendly competition."
Hoying led Minster with 12 points. Wolf added six, with four of them coming in the first two minutes of the game. She had a variety of looks and many were contested as Hoelscher and Brandewie shadowed her. That, and not getting very many kind bounces off the rim or backboard, contributed to her struggles.
"She's a phenomenal player," Siegel said. "I think we all know that. For us to do what we did today was great. I'm really proud of our defensive effort. Kenzie absolutely gets all the credit for how hard she worked today."
Fort Loramie led by as many as 12 points in the third quarter, leading 28-16 with 2:45 left. Minster knocked the deficit down to 30-22 with 5:51 left in the fourth … coming on a Hoying 3-pointer … and seemed poised to make a run. A jumper by Gasson with 4:20 left pushed the lead back to double digits and the Redskins managed to work the clock to keep control.
"We came in here knowing that we needed this game," Wiss said. "On the flipside, we came in here knowing they needed this game. I'm happy with our effort in spots."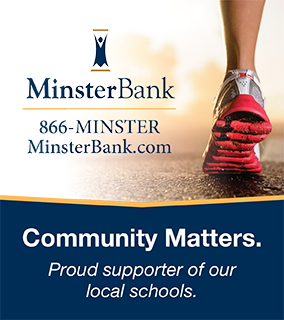 One thing Wiss wants his Wildcats to work on is sense of urgency. The Wildcats had momentum after Hoying's three, but failed to capitalize by not cranking up the defensive pressure in a half-court setting.
"When there's two minutes left in an eight-point game you have to be in somebody's face. Minster wasn't," Wiss said. "That's game recognition that hopefully we're going to get to."
Wiss by no means offered the Wildcats' lack of games as an excuse. But having another four or five to build team chemistry certainly wouldn't have hurt. Minster had about 20 practices before having their first three games cancelled. Fort Loramie – thanks to the volleyball team and cross country team's deep postseason runs – had about eight practices before the season opener. But they've managed to get all their games in.
Siegel credited senior Jayden Puthoff with a couple big shots, including a third-quarter three-pointer that boosted the lead to 28-16. Senior Clara Gephart played quality minutes to give the Redskins' post players a break. And Brandewie played bigger than her two free throws suggests.
"She has arms that keep going forever," Siegel said of Brandewie's impact on defense – including altering shots — that often goes unnoticed. "Sometimes that's a stat nobody recognizes. I think Colleen does amazing things for us on the floor even though she's not scoring."
That Minster's own defense held Fort Loramie to a season-low 36 points was no moral victory for the Wildcats. Fort Loramie's previous low was 43 in last weekend's victory against Anna. The Redskins had scored 62, 51, 87, 92, 43 and 51 points entering Saturday's game.
In addition to Minster's defense, Fort Loramie's defense also played a role in the Redskins' lower point total. Siegel said this team will likely shift from playing full-court defense to a half-court game that better suits this season's personnel.
"Because we're not doing the full-court we're not getting the steals and the layups we want, which is why we only scored 36 points. But a win is a win," Siegel said.
"The last thing I said to the girls in the locker room is, 'Defense is going to win today.' I think at the end of the day the Redskins defense was pretty stifling."