Botkins proved that it was about more than running and scoring.  They played the physical game, and slowed down Loramie in a 44-37 overtime win.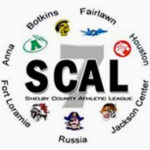 Fort Loramie, OH –  Two ironies marked Botkins (5-0) 44-37 overtime win over host Fort Loramie Friday night.
One, coach Sean Powell kept his team in the locker room for a full 35 minutes afterwards.  His point being, apparently…sometimes it's as important to talk about the good things at length as it is the bad.
And two, the manner in which Botkins won Friday is a 180-degree departure from the Sean Powell Botkins team we saw just two years ago.  That team wanted to run and gun – had to – in order to be successful.  Friday, the Trojans slowed things down, played defense, and matched the physical presence of Loramie, thereby negating much of Redskins' game while showing a new side of their own.  Botkins can, and will, play defense.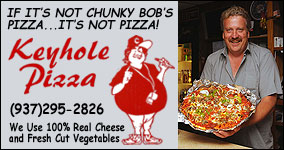 "It's something we work on now every day in practice,"  said Powell.  "If we had a two-hour practice we spend as much as an hour and fifteen minutes on defense.  Two years ago when I came to Botkins we wanted to get up and down.  Last year, when Jacob Pleiman came on, we began to play more through him.  This year, we're able to play like you saw us tonight."
And what they did was play patiently on offense, match Loramie's physical style, make the Redskins stand, and take advantage of their quickness – Jayden Priddy's slashing to the rim and Zane Paul's outside shooting.  They gave themselves a chance at the end…and made enough plays to find a way to win a tough, hard-fought game.
It started slowly and never sped up.  Botkins came out in the first quarter, took advantage of their size advantage with junior Jacob Pleiman inside, and parlayed his five points into a 13-8 lead at the end of eight minutes.
Nothing changed in the second.  Pleiman scored four of Botkins' six points for the quarter as Loramie showed their own effective defense – slowing things down.  Meanwhile, Caleb Meyer and Caleb Maurer (say that fast five times) contributed…a three-pointer from Meyer, and Maurer cashed in on a three-point play to match Botkins, 6 to 6.  Scintillating basketball as they went to halftime with Botkins leading, 19-13.
Loramie dug in, outscored Botkins 8-7 in the third quarter off points by Nolan Berning, Nate Meyer, and Maurer…and trailed by four points, 26-22, going into the fourth.
Suddenly, the momentum began to change as Botkins went four minutes from the end of the third to the start of the fourth without scoring…while a pair of free throws by Loramie finally tied the score at 28-28.  Then the Redskins took their first lead at 30-28.
Botkins would come back to tie on a Zane Paul bucket.
But with 2:02 left in regulation, Caleb Meyer hit his second three-pointer of the game from the left wing to give Loramie a 33-30 lead.
No sooner had that smoke cleared…the other Botkins Pleiman, younger brother Carter, smoked his own three-pointer to tie the game at 33.  Loramie would fail to score on their possession, and Botkins took the final minute off the clock, hoping to hold for one shot – the winning shot.  They got the shot – a wing three-point attempt by Paul, but it caromed long and the game went to overtime.
Two critical plays by Botkins marked the next four minutes.
Caleb Maurer hit a pair of free throws to give Loramie the first points of the added period, but on the ensuing possession Collin Moore fouled Paul on a made-three pointer from the wing and Paul cashed in on a four-point play.  Loramie would subsequently tie at 37-37, but with 1:06 to play Jayden Priddy drove the lane, hoisted a floating shot over the outstretched effort of Caleb Maurer, drew contact and a foul….and the ball rattled around the rim and fell through.  It broke the backs of the Redskins as Botkins cleaned things up at the foul line and left the court with a 44-37 win.
"I was proud of our kids,"  said Loramie coach Corey Britton, buoyed by the fact that his team had played with something not showing in their loss to Anna earlier in the week.
"I challenged them after Tuesday (Anna) because we didn't get after it over there and we weren't disciplined.  They responded, stepped tonight and I thought we played really hard.  But credit Botkins because when they needed to make a big shot they made two of them there in overtime and that was the difference in the game."
That, and the fact of Botkins' transformation from that team that Sean Powell talked about two years ago.
"It's defense, defense, defense in the Shelby County League," said Powell outside his locker room.  "It's physical and you have to get stops on defense if you're gonna' win.  They were short a couple of players tonight and we knew that, so we wanted to get out early and try to put them away.  But we let them stick around, and a good team like that will come back and fight you.  And that's what happened.
"We have some size now.  But you've gotta' get in the weight room because it's a physical conference and if you don't you'll have some rough Friday and Saturday nights.  It's our third year together now and we've grown as a team.  Three years ago we just couldn't execute on the offensive end down the stretch.  Now we can slow it down and play through the post with Jacob Pleiman.  We still want to speed things up when we can, but if teams can play with that for 32 minutes we're capable of slowing it down and executing."
Case in point…Priddy's shot in the paint in the final minute.
"That was a play that broke down, Jay found himself with a mismatch at the top of the lane, and he broke his man down and finished for us."
A play they might not have made two years ago, and play that prompted one of the game officials to say later, "This might be the best Botkins team I've ever seen.  They play defense."
Jacob Pleiman led Botkins with 15 points, Zane Paul had 12 (with a trio of three-pointers), Carter Pleiman had 8, and Priddy had 7.
For Loramie (3-2), Caleb Maurer rode his fine shooting to 17 points, while Caleb Meyer and Nate Meyer both had 8 and Nolan Berning had 4.  No other Redskins scored.
Impressively, Botkins has now whipped the presumptive kingpins of the league – Anna, Jackson Center, and Loramie – to stand undefeated at 5-0 and raise the eyes of those not accustomed to the Shelby County League playing in the Trojans' wake.  Now…THEY are the kingpins, at least until they play that second round of league games in January.
"I would hope so,"  smiled Sean Powell.
Until then…more practice, more defense, and more game than you remember from Botkins in the past.  The best Botkins team you've seen for years!