The decision to correct an error by commissioner Kevin Warren makes the Buckeyes look like the spoiled brats of the conference in putting them into the championship game over Indiana.
Columbus, OH – Let's get this out of the way right away by writing that athletic teams from the pee-wees to the professionals were not handed instruction manuals on how to deal with a global pandemic that happens once every 100 years.
As recently as September, the medical community feared that some COVID-19 cases might have athletes dropping dead on diamonds, fields and courts because of myocardia.
So little was known about the virus that a high-ranking politician even suggested that ingesting a brand of chlorine bleach would kill the bug like a shot of Raid on a colony of insects.
That's why the Big Ten and second-year commissioner Kevin Warren and 11 of the 14 university presidents might have been given a hall pass for voting on August 11 to postpone football for the calendar year. There was talk about playing during the dead of winter or through spring.
Before that announcement, Warren was okay with conference teams playing a 10-game schedule that was to begin Labor Day weekend and continue through Thanksgiving. The championship game was set for the first Saturday of December, thus giving any teams hit by COVID-19 an extra three weeks to schedule or reschedule opponents.
Other conferences had it planned the same way.
The postponement made the Big Ten look bad.
"The mental and physical health and welfare of our student-athletes has been at the center of every decision we have made regarding the ability to proceed forward,'' Warren said in a statement at the time. "As time progressed and after hours of discussion with our Big Ten Task Force for Emerging Infectious Diseases and the Big Ten Sports Medicine Committee, it became abundantly clear that there was too much uncertainty regarding potential medical risks to allow our student-athletes to compete this fall.''
And then. . . . and then 36 days later, Warren & Co. decided that, hey, we're going to pull off a U-turn and play football after all.
Parents and players had taken their grievances all the way to the steps of the Big Ten office in Chicago. The optics looked bad for the conference – real, real bad.
The SEC, ACC and Big 12 forced the Big Ten's hand by soldiering on with football. They wanted that hefty television money to help cut into their deficits. They also were protecting their brands like any business, whether it's Amazon or a mom and pop operation.
This crazy Big Ten season, by the way, was saved partly through the expertise and recommendations offered by Ohio State team physician Dr. James Borchers.
Warren was guilty of Strike Two when, for some reason, he had the 14 members play nine straight weeks without byes. There was no room made for rescheduling or makeups.
No team, he said, could qualify for the Big Ten championship game if it didn't play at least six games. Yes, that decision was made by a team, but Warren had to put his stamp on it.
And you thought Legends and Leaders division was a pretty dumb idea.
You know the rest. Wisconsin was the first team that had to shut down operations because of a massive virus breakout. Then came Maryland, Ohio State, Minnesota, Michigan and now Indiana and Purdue.
It took a vote by the Big Ten administrators council that is composed of athletic directors in collaboration with conference presidents and chancellors to rescind the ridiculous six-game rule Wednesday during a virtual meeting.
Had they not acted, it would have been Strike Three for Warren. Mighty Kevin At The Bat anyone?
The vote means Ohio State (5-0), which is fourth in the College Football Playoff rankings, will play Northwestern (6-1) in the conference championship game December 19 at Lucas Oil Field in Indianapolis.
Indiana (6-1) would have been the East representative without a flip-flop. No question, it's a blow to that team. It hasn't won a conference championship since 1967. It would have played less than an hour's drive from campus.
Buckeyes coach Ryan Day thanked the Big Ten for taking another look at it.
"A lot of chances have happened since that recommendation was put in place," Day said in a statement. "I know making this decision was not easy and I am thankful for the opportunity our players will now have to play in Indianapolis as an undefeated East Division champion."
None of this nonsense would have happened from the start under the watch of former commissioner Jim Delany. He ranked up there with the late, great Dave Gavitt of the Big East when it came to being a decisive college commissioner.
What the reversal did was make Ohio State look like the pampered No. 1 son when all it really did was get some rotten virus luck in losing two games because of infections with Maryland and Michigan and another when a round of infections hit its camp before the Illinois game.
There was no playing favorites here. Rescinding the rule was the right thing to do. It was the fair thing to do. No, make that the only thing to do.
This fact puts things into perspective: All the Buckeyes had to do to qualify for the title game in a six-game minimum world was play the Wolverines. They didn't have to win.
That's how silly that rule would have looked.
It's too bad that Warren faced such a mountain during his rookie season and part of his second, but he came to the conference with impeccable credentials. He worked for a ton of law firms and the St. Louis Rams (1997-2001), Detroit Lions (2001-2003) and Minnesota Vikings (2005-2019).
He had to have made a lot of important decisions at every one of those jobs.
The commish had a pretty good start in dealing with the virus, beginning with cancelling the men's and women's conference basketball tournaments and spring sports.
Those simply had to go, and Warren was right behind the Ivy League in making a quick call with the men's tournament already in motion.
The Big Ten led the way when it voted on July 9 to cancel non-conference football games to avoid flying athletes all over the United States. That made so much sense that other Power 5 conferences followed in rapid-fire order.
Then Warren kept tripping over things.
Yesterday, he sent out a four-paragraph release explaining why the rule was done away with: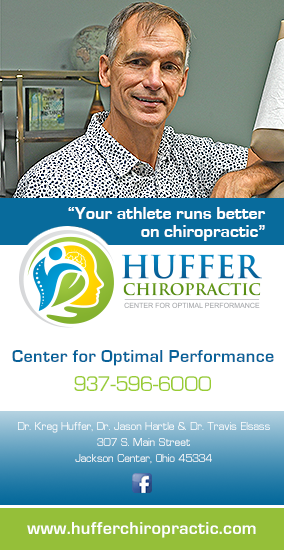 "The decision was based on a competitive analysis which determined that Ohio State would have advanced to the Big Ten Football Championship Game based on its undefeated record and head-to-head victory over Indiana regardless of a win or loss against Michigan. As a result of the decision, Ohio State will represent the East Division in the 2020 Big Ten Football Championship game against Northwestern.''
Why didn't Warren hold a Zoom conference to explain his decision and take questions from media outlets?
A strong, firm voice was needed and his lips were zipped.
Indianapolis Star reporter Gregg Doyel was in the minority in ripping the decision. He correctly wrote that the Hoosiers "were screwed'' and that the Big Ten catered to the big Newfoundland of a dog in Ohio State.
Indiana, he said, was just playing by the rules set down months ago. True again.
What the conference did was protect its brand and best team. A Northwestern-Indiana championship game would have been embarrassing. Could the Hoosiers actually have called themselves champions had they won? What would the banner have meant?
The game is supposed to be a showcase like Alabama against Florida in the SEC title game.
Doyel was almost on the button writing that the vote was for money. Conference teams are bleeding to death financially and would split a much needed $6 million if the Buckeyes are voted into the College Football Playoff. They currently sit in the fourth and final playoff spot just ahead of Texas A&M and Florida.
Indiana athletic director Scott Dolson said he was "disappointed,'' but understood why the Big Ten reversed course.
"We had a chance to earn our spot in the Big Ten championship game, but ultimately fell a touchdown short on the road against a great Ohio State team," he said.
On November 14, the Buckeyes took a four-touchdown lead against the Hoosiers at Ohio Stadium, but had to hold on for dear life to win 42-35.
That was the de facto East Division championship game.
Buckeyes-Wildcats might be a pretty interesting game. Northwestern coach Pat Fitzgerald has his men fired up after a terrible 2019. He can throw offenses out of rhythm.
Let's hope Warren doesn't drop the championship trophy on someone's foot on the podium.