They trailed by ten at halftime and looked left for dead.  But nothing less than a holiday shooting spree sent Anna past Fort Loramie in another unpredictable Shelby County League finish.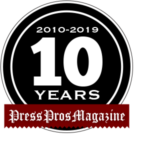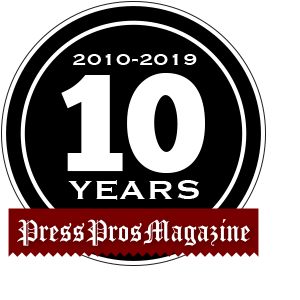 Anna, OH – This much has become understood now…after decades of Shelby County League basketball.
That is, you never leave early, and you never assume.  The outcome, despite any margin of deficit, is never to be taken for granted.
Such was the case Tuesday as the Fort Loramie Redskins squandered an impressive first half showing, a 34-24 halftime lead, only to be outscored 36-18 by Anna in the second half and lose, 70-52.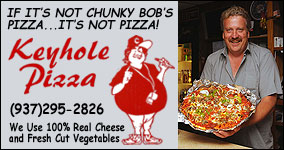 "I give the kids credit,"  said Anna coach Nate Barhorst.  "I told them in the locker room at halftime…this is not our game plan to get down by ten every game and have to have a huge turnaround to win.  But we're inexperienced, and we knew it was going to take some time.
"And tonight was a culmination of getting our feet wet, getting to know each other a bit more, and playing team basketball.  We played with our strengths (Isaiah Masteller and Ben Kovacs), some other guys hit some key shots to start the second half, and that allowed the driving lanes to open up and us to get to the rim a little bit more.  Our guards began to penetrate, dish, and found the open man."
Textbook Anna basketball…the kind they played just a year ago with Bart Bixler attacking the rim and Riley Huelskamp hounding on defense – getting teams out of their comfort zone.  Only Tuesday it was Masteller penetrating, attacking, and finding the open man, and often as not it was 6'4″ post player Ben Kovacs the recipient of those dishes and easy looks.  Both Masteller and Kovacs finished the game with 22 points, an added luxury.
Loramie (3-1), had showed impressively with consecutive wins over Russia, Jackson Center and New Knoxville, but coach Corey Britton was wary of something 'grinchy' when he got off the bus and watched his team warm up Tuesday.
His take on the game…the turnaround?
"I don't know, except to say we got what we deserved,"  said Britton, understandably devoid of holiday cheer.  "That's how we played on Saturday.  That's how we practiced yesterday.  And it carried over to the game tonight.  Our warmup was sloppy and that's how we played.  We deserved what we got."
Tied 12-12 after the first quarter, Loramie was NOT sloppy in the second quarter, riding 7 points by Lane Frilling and a trio of three pointers by Caleb Maurer, Devin Ratermann, and Nate Maurer to a 22-12 run that left them with a 34-24 halftime lead.  And important to note, they shot 46% from the floor for the first sixteen minutes.
But it all turned to coal in the opening moments of the second half.  Junior Zach Ambos came out and hit a long corner three for Anna, sparking an 11-2 run.  And Anna's defense turned the tables on Loramie's offense, which became as silent as a Christmas carol.  It became very calm at the Redskins' end of the floor.
Masteller, who had been held to just six points in the first half, erupted for 16 in the second half, including a shot from the paint at the mid-point of the quarter to totally wipe out the Loramie advantage and give the Rockets their first lead of the game, 41-40.  They never gave it back!
"We wanted to come out of the locker room at halftime and show them what we were about,"  said Masteller later.  "And Fort Loramie always says we can't play defense, so they know now."
Anna turned up the pressure, reminiscent of the Bixler-Huelskamp days, holding Loramie to just 28% shooting in the second half, and creating turnovers that gave Anna added momentum and easy looks at the rim.  The Redskins did look sloppy, lost focus, and to make matters worse…Zach Ambos kept hitting those threes – four of them for the game and two in the quarter, accounting for all 12 of his points.
From 41-40 the lead grew to 50-46 by the end of the third.  And in the fourth, Britton and Fort Loramie simply could not turn off the Anna scoring valve.  Outscored 26-12 in the third, Anna poured it on to the tune of 20-6 in the final eight minutes to leave no doubt.
"I was quicker and I knew that I could attack the rim, dish it out, and find open shooters,"  said Masteller.  "Zach Ambos made a big shot for us to start things [in the second half], but that's what he's made of.  He can do that for us."
Masteller and Kovacs led all scorers with 22 points each, Ambos had 12, McKane Finkenbine had 7, Jacob Robinson had 6, and Connor McKinney had 1 point to account for the Anna points.  The Rockets ended by shooting 48% from the floor.
For Fort Loramie, Lane Frilling led them with 12 points, Caleb Maurer and Nolan Berning each had 9, Caleb Maurer and Devin Ratermann each had 6, Collin Moore had 5, and Nate Meyer had 5.  The Redskins finished shooting 36%.
"I gotta' give our kids credit,"  said Barhorst, owing to a lot of new faces and inexperience, turnover from last year's regional semi-final team.  "With all the inexperience they could have just folded after the first half.  But they were resilient.  They kept after it.  And in the second half we made some defensive adjustments.  Man your guy up, keep them out of the paint, and run them off the three-point line.  We did a much better job."
Is this an Anna team, now 3-1 with wins over New Knoxville and Lehman and a loss to impressive Botkins, that can find itself in the thick of things between now and mid-January, when the league schedule turns crazy, with those unpredictable rematches that mark SCL basketball?
Time will tell.
And time will tell, too, for a Loramie team that returns a lot of talent from their regional team of a year ago.  Don't expect many reprises of Tuesday night.  They've got Botkins, suddenly the talk of the league, at home on Friday night.
It's 2020, the year of unpredictability and the perfect overture for Shelby County League basketball.  Bet on it.  They won't disappoint.