An impressive road win in front of a limited crowd at Notre Dame won't give Ohio State a perfect dress rehearsal for the challenges of the Big Ten, but it will still look good on the Buckeyes' resume come Tournament time.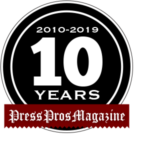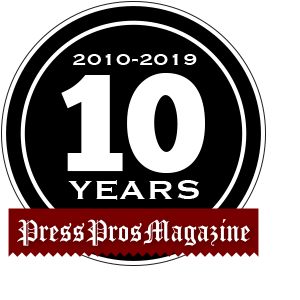 Columbus, OH – There will be bigger challenges than the one No. 23 Ohio State survived Tuesday night in the ACC-Big Ten Challenge at Notre Dame.
Way bigger than Notre Dame, which isn't yet ranked because of three cancelled games due to COVID 19.
And even way bigger than a Fighting Irish lineup that started with 6-11 Juwan Durham and 6-10 Nate Laszewski towering over the Lilliputian-by-comparison Buckeyes.
If you think that's daunting, just wait until third-ranked Iowa unleashes 6-11, 265-pound Luka Garza, or sixth-ranked Illinois unleashes 7-0 Kofi Cockburn on OSU's Kyle Young or E.J. Liddell.
Young is listed at 6-8 and Liddell at 6-7, but you wouldn't want to bet Ohio State's 90-85 win over Notre Dame on either player passing a polygraph aimed at authenticating those measurements.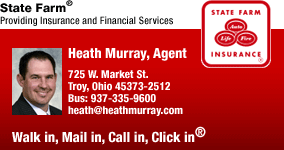 Liddell, though, was the absolute truth for the Buckeyes once head coach Chris Holtmann spent most of the halftime break checking his sophomore forward for a discernible pulse rate.
"We had a really honest, heart-to-heart conversation there at halftime," Holtmann said.
Of course, a conversation requires two participants, or the exact same number of points Liddell had managed through 20 minutes.
So, perhaps it wasn't so much a conversation as a wake-up call.
"It was pretty one-sided," Holtmann confessed. "But he is a tremendous kid. He responds in those moments. Man, I was proud of him."
Liddell responded with 17 of his 19 points and seven of his 12 rebounds thereafter, allowing Ohio State to erase a 55-44 deficit over the final 14 ½ minutes to rise to 4-0 entering a Sunday home game against Cleveland State.
"Excuse my language, but coach chewed my ass at halftime," Liddell said. "I came out in the second half and was going harder. I just tried to play my hardest."
It helped that Durham fouled out with 8:44 left, putting C.J. Walker on the line for two free throws that wrestled the lead away from Notre Dame for the first time since the 3:17 mark of the first half.
That's when Justin Ahrens hit the last of his three first-half triples, each of which blunted an Irish getaway and kept the Buckeyes from falling more than five down.
"We need his ability to stretch the defense and just play," Holtmann said of Ahrens, who scored 12 points. "He has a really good feel for the game."
Notre Dame answered Ahren's deep three from the right wing by closing the half with an 8-0 burst for a 42-34 edge it expanded until Liddell found more space to operate inside once Holtmann subbed Musa Jallow for Young.
Jallow, who hadn't played yet this season after sitting out all of last year with a foot injury, gave OSU a more nimble defender capable of switching defensively and taking away some of the open perimeter looks it gained off screening Young.
Jallow played the last 14 minutes and played 22 overall, scoring seven points, which didn't begin to represent his impact.
"I didn't anticipate playing Musa much tonight," Holtmann said. "I wasn't even sure I was going to play him, but this game required his defensive IQ and his ability to switch and guard different people. We don't win the game without Musa Jallow, obviously."
Jallow's three-point play at 6:24 put OSU in front, 69-64, but Notre Dame quickly recovered with Prentiss Hubb finding space to fire on the perimeter.
He finished with 26 points, including a trey that put ND back in front, 70-69 with 5:36 to play.
Liddell scored twice and swiped two huge defensive rebounds over nearly the next five minutes as the teams wrestled for control until forced by an expiring shot clock to fade away from 15 feet with 51 seconds left.
He launched over the 6-10 Laszewski and hit for an 85-80 OSU lead, but then fouled Hubb on a drive to the basket for a three-play that cut the margin to 86-85 with 22.4 to play.
Walker hit two free throws to establish a three-point cushion, then Jallow shadowed Hubb so closely he couldn't get off a tying attempt in the wanting seconds.
He forced a pass to Laszewski and Walker slapped it off his foot out of bounds, then clinched the final margin with another pair from the line.
"We are still very much a work in progress," Holtmann said. "There is so much we're going to take from this game and say, 'This was really a positive.' There's also so much for us to take from it and say, 'If we're going to be good in the very best league in the country, we're going to have to make some improvements. But if I know this group so far, they're going to embrace that."
Bruce Hooley is a former sports editor of the Troy Daily News. He hosts the Bruce Hooley Show on 98.9 The Answer in Columbus (989theanswer.com) and the We Tackle Life podcast with College Football Hall of Famer Chris Spielman on iTunes, GooglePlay and other platforms.