Jackson Center outscored Coldwater 18-4 in the second quarter to pull away for 57-32 victory on Saturday night. The win snapped the Tigers' two-game losing streak. The Cavaliers, who had just five days of practice before tipping off the season, suffered their first loss.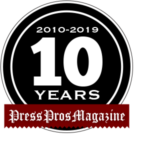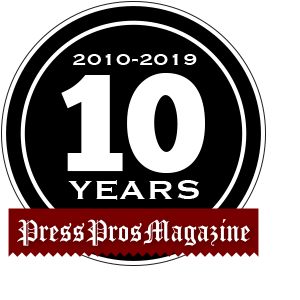 Jackson Center, OH – Despite dropping their first two games, the Jackson Center Tigers didn't look like an 0-2 team. And Saturday night in their home gym the Tigers' didn't play like one.
Jackson Center overcame a sluggish first quarter against Coldwater in a game that had as much action in the stands early as it did on the court. The Tigers pulled away for good in the second quarter, thanks to an 18-4 scoring run, leading to a 57-32 victory.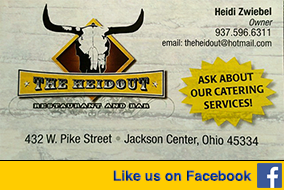 The Tigers return senior 6-foot-5 senior Aiden Reichert, last season's player of the year in both the Division IV Southwest District and the Shelby County Athletic League. He looked ready for another run at both awards again with a bullish 19 points on powerful post moves and strong drives down the lane.
Senior Travis Sosby and junior Camdyn Reese also return varsity talent from last season's regional finalist team that suffered a heartbreaking premature end to the season thanks to the COVID-19 pandemic.
After that the Tigers are green after graduating seven seniors. Three of the team's top six players – junior Carson Regula, sophomore Jace Mullenhour and sophomore Nolan Fark – are varsity newcomers. Sosby also missed about two-thirds of last season with an injury.
Some of that youthfulness contributed to last Friday's season-opening 68-55 loss to Botkins and even this past Friday's 36-31 loss to Fort Loramie.  On Saturday they grew up some.
Mullenhour knocked down three 3-points and finished with 13 points. Regula added 12 points.
"We had to survive a tidal wave to start the game," Jackson Center coach Scott Elchert said of the Cavaliers' up-temp energy that led to a 6-2 early "Coldwater came out with a tremendous amount of energy and really got after us. I'm proud of our guys that (A) we withstood that and (B) we toughened up."
It started with Reichert to cap the first quarter. He powered inside for a basket with three seconds left to pull the Tigers within 10-7. Regular opened the second quarter with a pair of free throws. Mullenhour scored the next five points on a jumper in the lane and three-pointer, giving Jackson Center a 14-10 lead with 5:20 left in the first half.
"That is who Jace needs to be," Elchert said. "The first two games you could tell he was a sophomore playing his first varsity games and trying to feel his way through as opposed to settling in and playing."
Reese's nice spin move in the paint capped the Tigers' 11-0 run that put them in control. Mullenhour's three-pointer from the corner with two seconds left sent Jackson Center into halftime up 25-14.
Coldwater cut the deficit to nine on two different times, but got no closer.
"I told the boys we had a great effort last night with five days of practice and had a great effort again tonight," Coldwater coach Nick Fisher said. "A lot of it is conditioning. We're just not in (basketball) shape."
Football is about quick bursts of energy for 20 seconds or so. Basketball is more about the legs. Players are constantly moving and need to elevate for shots and battle for rebounds. Nine of the team's 14 players were on Coldwater's football team that won a Division VI state title on Nov. 22. Players get a week off before transitioning to the next sport so Cavs' practices had five varsity players participating.
Coldwater opened its season Friday night with a 60-27 win against Kenton.
"I told them if we get in shape and play defense for four quarters like we did that first quarter, I think it's an exciting group," Fisher said.
Coldwater's defensive pressure that forced Jackson Center into three straight turnovers no more than two minutes into the game wasn't the only action. A Jackson Center fan was ejected with 5:22 left in the first quarter for allegedly saying something to an official. A second Jackson Center fan was ejected with 6:52 left in the second quarter.
In all in the first quarter, there were (unofficially) five player warnings, a technical foul on Coldwater and several fan warnings.
With 3:36 left in the game and Jackson Center leading 46-30, Fisher was hit with a technical foul. The Cavs' bench had received a warning late in the third quarter. So when a fan shouted something at an official, the official said it came from Fisher.
Regula hit both free throws and Mullenhour followed with another three-pointer to boost the lead to 51-30.
The ending could have been different … or at the least a little closer … had the Cavs been able to get more practice time. In addition to finding their basketball legs the team is still learning new plays and sets.
"I think offensively more than anything we want to try to run something and we don't have a lot in," Fisher said of a limited offense at the moment. "Maybe we could have extended that lead if we had some other sets. That's the tricky part, trying to get enough in where you can go play and not embarrass yourself. … The guys' effort, I can't applaud them enough.
"The fight and the heart, the way we are capable of playing, was displayed in the first quarter. We just ran out of juice."
Senior Ethan Post led Coldwater with eight points. Junior Tyler Schwieterman added six as eight different Cavs scored.
"Their kids compete," Elchert said of Coldwater. "They came in here with the moxie knowing they're good. We knew this wasn't going to be easy. They had some guys out there who have been together for a while."
Elchert can't wait to see what he has when the Tigers gain more game experience, too. He saw a flash of it late in the third quarter. Reese battled a Cavs' player for a long rebound and pushed the ball to Mullenhour just past halfcourt. Mullenhour grabbed the ball in stride and after a couple dribbles fired a pass to Sosby down the lane for the score.
Reese also showed his hustle when he followed a Cavs' player down the lane on a fastbreak for a block. The ball quickly went the other way and ended up in Reichert's hands for a dunk.
"The difference this weekend compared to last Friday (against Botkins) is the fact we're starting to understand the value and the concept of how hard you have to play defense against our competition," Elchert said. "If you don't, we saw what the result was last Friday.
"I think this team can be good. But we need to get back to work on Monday."