Fields throws for 199 yards, runs for 104 and accounts for four touchdowns behind three green offensive linemen in a 52-12 victory.  Three assistant coaches also don't make trip to East Lansing.
Columbus – It was a resounding victory over a 23 ½-point underdog inside a 75,000-plus seat stadium in which nary a spectator could be found. So someone returning from outer space would have asked why Ohio State players dumped Gatorade on interim head coach Larry Johnson after the final whistle was blown.
After all, it wasn't a key non-conference victory and it didn't come against hated Michigan.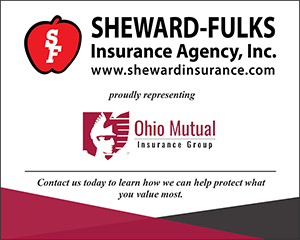 Most people not having an emotional tie in this game would say, ho hum, it's no surprise that the Buckeyes blew the doors off the Spartans 52-12 on Saturday.
But it wasn't just another ballgame. Far from it.
What every football fan who has dealt with damned COVID-19 for these past 10 months will tell those who weren't born or too young to understand that it was one of this football team's finest hours.
Six starters and four coaches did not make the trip, and there was so much to lose. A poor game might have dropped Ohio State (5-0) from fourth in the College Football Playoff rankings to out of the running. There also is the task of still having to clinch the Big Ten East to get into the conference championship game.
What did Johnson think about his sticky, sugary bath?
"Pretty cold,'' he said. "I'm just glad it wasn't below freezing here or I would probably be sick. I was surprised. The kids kind of set me up. Zach Harris was talking to me and I said, 'What's going on?' The next thing I felt this cold (feeling) coming on. What a great moment.''
Johnson, a defensive line coach since 1996 when he was with Penn State, ran the team with head coach Ryan Day having to watch on television from his living room because of a positive test for the virus. Three assistants didn't make it north, either, quarterbacks coach Corey Dennis, co-defensive coordinator Greg Mattison and special teams coach Matt Barnes.
In a way, the Gatorade bath was a baptism because Johnson became the first black man to be head coach of the Buckeyes.
There was no sweating the outcome as quarterback Justin Fields put on quite an advertisement for the Heisman Trophy by completing 17 of 24 passes for 199 yards and running for 104 yards on 13 carries. He threw for touchdowns of 28 and 41 yards and ran for scores of 2 and 1 yard.
"I was just telling myself to calm down,'' Fields said. "The biggest thing was getting the dub (win).''
Running back Trey Sermon had a coming-out bash running for 112 yards on 10 carries. He had a 25-yard run and 64-yard touchdown run.
The defense intercepted two passes, one of them going for a touchdown by lineman Haskell Garrett, and recovered two fumbles.
This game will go down in team lore because co-defensive coordinator Greg Mattison, quarterbacks coach Corey Dennis and special teams coordinator Matt Barnes also didn't make the flight to East Lansing with Day because they have the virus or were out because of contact tracing.
It was a lot worse than that.
Three starting offensive linemen, left tackle Thayer Munford, center Josh Myers and right tackle Nicholas Petit-Frere, were unavailable.
The same thing went for defensive back Josh Proctor, three-time captain and linebacker Tuf Borland and defensive lineman Tyler Friday.
In the minutes before kickoff, Day told the ESPN Game Day crew that this was an opportunity for the Buckeyes and not a last stand. He's from New Hampshire and even borrowed some words from another New Englander, John F. Kennedy.
"You come to Ohio State for a reason,'' he said. "You don't come to Ohio State because it's easy. You come here because it's hard, and this is a great opportunity for those (second-team) guys to step up.''
Offensive line coach Greg Studrawa plugged in Dawand Jones at left tackle, Matthew Jones at right guard and Max Wray at right tackle and moved Harry Miller from left guard to center.
Dawand and Matthew Jones and Wray, all sophomores, made their first collegiate starts. To put what they did into perspective, they totaled 18 plays last season.
Defensively, Baron Browning moved from the outside to Borland's spot in the middle.
Johnson called what he and the players did "standing the gap.''
"I didn't think about any of that,'' he said of making history. "I thought about the fact about coming here to East Lansing and getting a win. I wanted to make sure to bring it back to Coach Day being 5-0. I did not want to go back Sunday and stand in front of that team after losing the game. That was my focus. All week long, it was never about me but the team.''
Offensive coordinator Kevin Wilson and defensive coordinator Kerry Coombs called plays for their sides of the ball and Johnson managed the game and his defensive linemen.
Michigan State (2-4) is in flux with former Ohio State assistant Mel Tucker taking over for retired Mark Dantonio and can't be compared with the nationally ranked teams from the better part of the previous 14 seasons.
The Buckeyes went 83 yards in 12 plays to score on their first possession, a 2-yard run by Fields.
Then came a 28-yard touchdown reception by Garrett Wilson on a touch pass by Fields to the sideline, a 1-yard run by Fields and Garrett's mini pick six.
Garrett's play might as well have shouted, "We've got this.''
"That was big,'' he said. "We had them backed up and had to flip the field. I was just doing my job and made a play. I was in the right spot at the right time. It was very emotional. I was just happy to change the momentum of the game. It lit a fire for the guys on the sideline.''
Early in the week, Day said on his radio show that the game would be three of the most difficult hours of his football life.
Afterward, he was all smiles. Garrett's play particularly tickled him.
"It was fun to watch,'' Day said. "I couldn't be prouder of a coaching staff. It's all about (the team) today.''
Asked what kind of viewer he was, he said, "I was taking a lot of notes. I yelled a lot. I was screaming and yelling. It was not easy.''
He said, "I thought you saw a team with great energy.''
The coaching staff put together the game plan on Zoom because Day is prohibited from leaving his home.
No player was on the spot more than Fields, especially after he was intercepted three times two weeks ago in a 42-35 victory over Indiana.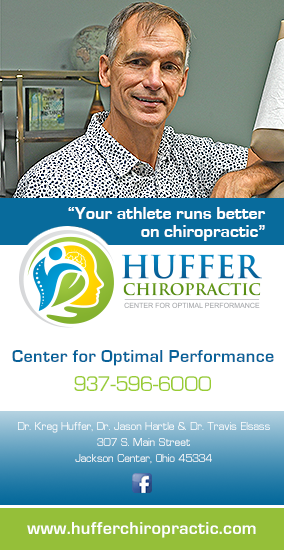 Johnson approved what he did against the Spartans. He saw a determined player.
"If you are going to be head coach for a day, you want Justin Fields with you,'' he said.
Fields said the game plan had to be "changed up a little bit'' with three starting linemen down.
The passing game wasn't as robust, probably because of the new guys on the line, and Fields knew that "I had to make more plays with my feet."
He was by far the best player on the field and showed it by sprinting full bore behind the play to throw a block at the 10-yard line on Sermon's 64-yard scoring run.
"I think this week brought us together as a team,'' Fields said. "Our leadership got better. It was tough at first, but we all had to step up.''
What Day saw on his TV screen was a quarterback taking charge.
"I thought he played gutsy,'' he said. "He made great decisions. I thought he took a huge step today.''
It helped the offense that Sermon, an Oklahoma transfer whose 2019 season was ruined by a knee injury, broke long plays. He had to learn a new system while bringing back the knee.
"I just really trusted my coaches and trusted my ability,'' Sermon said. "I was able to make the most of my opportunities today.''
What about his makeshift line?
"They came here to play,'' Sermon said. "They came to make the most of this opportunity. They worked really hard and it showed during the game.''