Minster's big man has a big night in the win over the Versailles Tigers . You could say it was a slam dunk performance by Justin Nixon. 
Written For PressPros By Colin Foster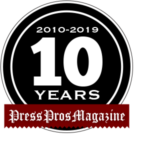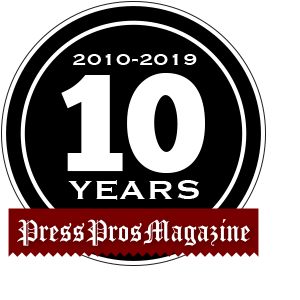 MINSTER –
The reigning first team All-Midwest Athletic Conference selection dazzled and dunked — twice — on his way to posting career-highs 29 points and 23 rebounds, leading Minster to a 51-39 victory over Versailles.
"He was a load for us last year, and we had a really good team," Versailles coach Travis Swank said. "He showed it again here tonight why he's probably one of the top returning MAC players this year. He's going to give a lot of people fits every night."
Nixon scored in about every way possible. He got the first two in-game dunks of his career thanks to running the floor in transition. The first was a one-handed flush off a feed by Josh Niekamp midway through the second quarter. The next was a two-hander in the third, as Minster started to gain a little separation from Versailles.
He's thrown down a few while practicing, but Nixon was happy to show his coach, Mike McClurg, he could dunk in uniform.
"I finally did it in a game, so now he can shut up about it," Nixon joked.
McClurg couldn't stop talking about his 6-foot-5 post player after the game. He went 13 of 24 shooting, scoring 27 points over the final three quarters while adding a pair of blocks. Ten of his rebounds came at the offensive end.
"I thought he was bad in the first quarter," McClurg said. "In the second, third and fourth he kind of turned it up and took the game on his shoulders offensively. He scored it whenever he wanted to in the second through fourth quarters. He was pretty good."
Minster's start to the game was not good, however.
The Wildcats had four turnovers in the opening two minutes. The Tigers went on a 7-0 during that span, with a deep 3-pointer by Jayden Litten forcing McClurg into an early timeout.
Versailles didn't make many more shots in the first half, though.
It was a sloppy half by both teams, but Nixon showed some polish. His first two buckets of the second frame put Minster ahead for good.
The Wildcats trailed 11-9 after one quarter, but led 20-16 at halftime and 37-30 after three quarters.
"Our biggest weakness right now is turning the basketball over," McClurg said. "We're playing way too fast. We're being aggressive defensively. We're getting steals, but we don't really want to play at that speed on the offensive end like we did early on.

"We hit a couple of shots," he added. "Eric (Schmidt) hit a 3 in the first quarter, and it loosened us up for a few possessions. When you do that, you hit a shot or two, that helps."
Litten scored a team-high 15 points for Versailles. Cole Hamilton added eight for the Tigers, who fell to 0-2.
"We're learning on the fly, trying to get ourselves better," said Swank of his inexperienced lineup, which features just one returning rotation player. "But I really liked our effort and our intensity. We just need to execute a little bit better and clean up some things. We gave up some offensive rebounds and things like that. The Nixon kid is going to do that to you because he's pretty dang good. … But we're going to get better. I was a lot happier with how we played tonight than what we did (in a season-opening loss to Celina). I think as they keep gaining that varsity-level experience, they're going to be a tough out at the end of the year."
Eric Schmidt and Johnny Nixon each pitched in 10 points for the 2-0 Wildcats.
As for Justin Nixon, he vowed there would be more dunks and team success going forward.
"I feel like we have a great chance to be a lot better than we were last year," he said. "I'm not sure where we ended last year — I think we had six or eight losses or somewhere around there. I feel like we can get that down to two or three this year before we enter the tournament and we can go have a great run."