College Football Playoff's No. 4 ranked team got in a normal practice week despite head coach Ryan Day having to sit out in coming back from COVID-19; List of unavailable players won't be released until two hours before kickoff.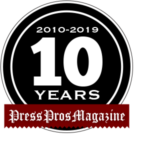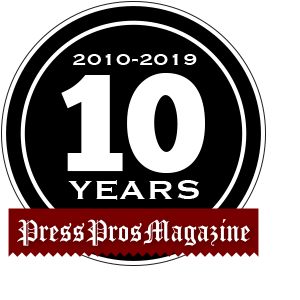 Columbus – The first six weeks of this so-called college football season were you-can't-make-up-this-stuff type kind of strange for Ohio State with two games being cancelled because of COVID-19.
But it appears there should not be any high drama in the team's next chapter except for who scores touchdowns, intercepts passes and makes tackles.
The Buckeyes (4-0) will play Michigan State (2-3) beginning at 12:06 p.m. Saturday in East Lansing in a game that will go a long way in getting them eligible for the Big Ten championship game in two weeks. ABC will broadcast on television.
The Las Vegas betting line has made them a 24-point favorite.
Ohio State must get in this game and next week's game against Michigan in order to clinch the East Division championship. If either game is cancelled, it will get a date against the West runner-up for a booby prize that will be remembered in infamy.
That's because the Big Ten requires teams to play at least six games to be eligible for the title game at Lucas Oil Stadium in Indianapolis. So far, the conference hasn't budged on that topic despite powerful people such as Wisconsin athletic director and former football coach Barry Alvarez saying the conference would be in danger of damaging its brand if it didn't revisit.
Another cancellation also might spell the end of the Buckeyes chances of being one of the four teams chosen for the College Football Playoff. They are ranked fourth this week, but committee chairman Gene Barta said their lack of games played is a concern.
Last week, Ohio State could have played at Illinois, but decided to cancel because of an undisclosed number of positive tests for COVID-19. None of the infected players has required hospitalization or medical attention.
The first cancellation came when Maryland was hit by the virus the second Saturday of November.
Athletic director Gene Smith, university president Kristina Johnson and team physician Dr. James Borchers agreed that there was too much risk for the Buckeyes and Illini by playing in Champaign because a "clean airplane and playing field'' couldn't be guaranteed.
Smith expressed unabashed optimism about being able to play Michigan State.
"I feel good about the Michigan State game," Smith said Thursday on a podcast. "That's obviously right here on our doorstep, and we will play."
Dr. Borchers, who helped institute the Big Ten safety protocols in with regard to the virus, said it's time to play ball.
"We are very confident that we are heading to East Lansing with a team that can safely compete and whose health, safety and well-being has been our utmost concern," Borchers said. "We've tested, monitored and evaluated our results daily and have advised the student-athletes, coaches and performance staff accordingly. Our population positivity rate, which exceeded the threshold for participation at this time last week, has now returned on the seven-day rolling average to a level that allows us to compete safely this weekend."
But there could be a return to intrigue next week when virus-ridden Michigan must decide whether to go through with its last regular season game at Ohio State. The Wolverines are in a pause this week because of virus infections.
Among the Buckeyes' virus victims is head coach Ryan Day. He will watch on television because he will be serving out his 10-day quarantine after testing positive.
There have been zero media opportunities to interview coaches or players this week. The only words coming from the team have been spoken on Day's two radio shows that he is under contract to do on 97.1 The Fan in Columbus.
This Michigan State game "probably will be the hardest three hours of my life,'' Day said Tuesday on the station.
Associate head coach/defensive line coach Larry Johnson, who was an interim at Penn State when Bill O'Brien left for the Houston Texans at the tail end of the 2013 season, will stand in for Day. He will become the first black man to coach the football team.
"We're not just going to make one decision,'' Johnson said earlier this week on 97.1. "They will be collective decisions. I feel really good going into the game because we have a very experienced coaching staff. It will be all of us trying to get a win in East Lansing.''
Johnson has become a legendary assistant since he began coaching defensive ends at Penn State in 1996. It was considered a steal of grand proportions when Urban Meyer hired him before the 2014 season. The list of players he has sent to the NFL is as long as one of Joey Bosa's arms.
Part of the rationale of having Johnson being the main man on the sideline is that offensive coordinator Kevin Wilson, a former head coach at Indiana, can concentrate solely on one side of the ball. Kerry Coombs, as usual, will run the defense.
Wilson will move from the press box to the sideline for this game.
But who will line up in the shotgun for the Buckeyes?
We think that man will be Justin Fields. Coaches have mentioned him by name since last week.
We also think Master Teague will be one of the running backs.
Who will be taking three-point stances on the offensive line?
We think at least three of the five will be center Josh Myers and tackles Thayer Munford and Nick Petit-Frere.
The sports information department won't reveal its weekly unavailability report until two hours before kickoff. In normal times, that is released at 10 a.m. Friday.
Smith has asked the media to be understanding throughout these crazy times.
No coach in America is as proud of his men as Day. The players had a months-long pause where they had to put together their own workouts at home and then were told by Big Ten commissioner Kevin Warren that there would be no season in 2020.
Petit-Frere admitted to bringing down one of the gutters at his parents' home in Tampa, Florida, trying to do pullups. Teague rehabbed an Achilles' tendon injury in his off-campus apartment.
Then after weeks of in-person protests and barrages on social media, the conference awkwardly reversed its field and said there indeed would be a season. That season, though, would be nine games with no byes. Thus, there is no wiggle room for makeups.
A clear sign of how bizarre it has been is that Ohio State hasn't played a game in December since 1891.
"Going through this time, it reveals exactly who you are,'' Day said. "It exposes your character. I'll tell you right now, we have a strong team.''
Ohio State did have a normal practice week.
Wilson will have to make a slight adjustment in that he will move from the press box to the field.
"I think to be able to look at Justin in his eyes and get a feel for what he likes or doesn't like,'' he said of Fields. "I'm going to have to get some great information from our coaches up top because it is a different view. But I was down there at Oklahoma half the time, I was at Indiana the whole time, kind of calling the game from the sideline. So I've done it a few years."
Wilson said "great leaders manage stress'' and that "everybody can always lead when it's 72 and sunny.''
He said the mental toughness begins with Day and goes right down to the support staff.
"Quite honestly, to me, it's what you get paid for,'' Wilson said. "You get paid for weeks like this. It has been challenging, but it has been an outstanding week.''
Ohio State has defeated Michigan State four straight times, including 34-10 last season.
Until defeating Northwestern, which was No. 8 in the CFP rankings, the Spartans' lone positive had been a victory at Michigan the second week of the season.
First-year coach Mel Tucker, a defensive backs coach under Jim Tressel at Ohio State from 2001-03, has had a mess at quarterback. Rocky Lombardi began the season as a starter, was pulled for Payton Thorne and then put back in again. He was a, well, really rocky 11-for-27 passing against Northwestern.
Yet Lombardi got Michigan State going with a 75-yard sideline touchdown pass to Jalen Nailor in the first quarter.
The Spartans led 17-6 at halftime, trailed 20-17 early in the fourth quarter and dug deep to score the final 12 points of the game.