Equality must mean something different than it used to, given the fawning esteem lavished on a Vanderbilt women's soccer player's modest kickoff.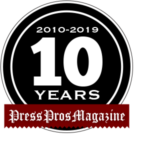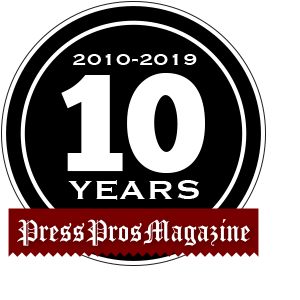 I spent part of Saturday afternoon listening to Michigan's 27-17 loss to Penn State via the miracle of streaming radio.
Early in the second half, after a Penn State field goal expanded its lead to 20-10, the Nittany Lions' kickoff sailed out of bounds, prompting Michigan radio analyst Dan Dierdorf to huff:
"If you want to know something that absolutely drives a coach crazy, there it is. You kick the ball out of bounds and give the opponent possession at their 35-yard line. There's just no excuse for that."
It wouldn't be until later in the day that I would realize what an out-of-touch, old fuddy-duddy Dierdorf has become.
Sure, he's only one of the greatest players in Michigan history, a college football Hall of Famer, a six-time Pro Bowler in 13 NFL seasons, a five-time All-Pro, three-time NFL lineman-of-the-year, a member of the NFL's all-decade team in the 1970s, a Pro Football Hall-of-Famer and a 12-year analyst on ABC's iconic Monday Night Football.
But, given what happened later Saturday afternoon in Columbia, Mo., it's obvious now that Dierdorf clearly doesn't understand the game of football at all.
Nor, evidently, do I.
If you felt the earth move under your feet Saturday afternoon, ESPN and other media outlets heavily invested in politically-correct culture would have you believe it was because Sarah Fuller, a goalkeeper on the Vanderbilt women's soccer team, began the second half by kicking off for her school's football team in a 41-0 loss to Missouri.
That's one small kick for women…one giant leap for womankind.
Except, Fuller's kickoff wasn't exceptional or even competent by any standard of excellence commonly applied to football. It wasn't even close to the most impressive achievement I've witnessed by a female playing football against men.
Yet Fuller's kick has been portrayed as, "historic…perfectly-executed…a work of art" and other blathering overstatements because she is the first female to participate in a Power 5 game in any capacity.
And the result of her historic, perfectly-executed, work of art was to give Missouri the ball to start the second half at exactly the same spot on the field the Tigers would have received it had she simply kicked it out of bounds like the Penn State kicker who drew Dan Dierdorf's ire a few hours earlier.
 My disdain with the whole reality-twisting logic of the Sarah Fuller story would be exclusively aimed at the nut-jobs who claim such a commitment to equality that they take the most modest achievement of a female and equate it to the most laudable achievement of a male.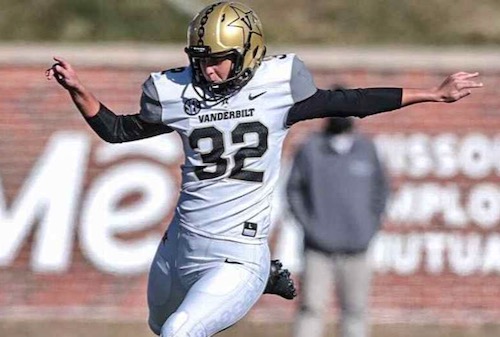 In doing so, they are saying the exact opposite of what they purport to represent. They either believe that Sarah Fuller's kickoff — which traveled all of 27 yards in the air and rolled 30 yards total, never getting more than 8 feet off the ground — is the best any female could have done or they believe her mere participation merits celebration.
Either way, what they are saying is, "Nice kickoff, for a girl."
Saying that so bluntly would be condescending, of course, but that's what celebrants of the Sarah Fuller kickoff are saying with their worship of her modest effort, given that the exact same effort from a male kicker is universally looked upon in football as a miserable failure.
I don't blame Sarah Fuller for participating in the game. She was asked to sub for two kickers ruled out because of COVID19, so there's nothing at all wrong with her offering to apply her soccer talents, which are considerable, to football.
I'd absolve her of all blame for being trapped in the cultural spin cycle if only she didn't believe so grandly in her own heroism that she attempted to motivate her Vanderbilt teammates in the locker room at halftime.
That's right, a person who had literally never played a down of college football in her life had the temerity to lecture a locker room filled with full-scholarship football players on what they were doing wrong and how they could do better.
I'm not sure that's why Vanderbilt fired head coach Derek Mason after the game. It was probably his 0-8 record. But a better reason would have been because he lost the respect of every player on his team by letting a female soccer goalie go Knute Rockne on the roster
"I was like, 'We need to be cheering each other on,' " Fuller told ESPN of her pep talk. 'This is how you win games. This is how you get better is by calling each other out for stuff, and I'm going to call you guys out. We need to be supporting one another. '"
I know it's sacreligious to tell the truth that men and women are different, that one can't be the other if the feeling so strikes you upon waking up in the morning, but it is nevertheless true that what motivates women often does not motivate men.
Ever been to a girls' softball game? It's common for a team to chant in unison to rally each other. You won't ever see that at a baseball game, however.
Ever seen girls slap each other in the face, or along both sides of the head, or on the shoulders to wake up and get with it?
No….but it's common in football.
Generally speaking, a girls team will respond better to a coach's affirmation and belief. The raised voice, demonstrative violence of punching a hole in a wall or kicking a trash can across the room that would devastate a female locker room will often get better results with boys.
If that violates your safe space, I'm sorry I'm not sorry.
I'm the husband of a multi-sport college athlete who took up golf after graduation and was a professional golfer when I met her. I'm the father of three girls, all of whom are accomplished in different sports, all of whom have been coached by their mom at some stage in their athletic endeavors.
I love my wife, I love my girls and I'm heavily emotionally-invested in all four. I understand how special it is to witness the confidence, self-assurance and self-identify boost girls get from dedicating themselves to something, dealing with adversity along the way and achieving at a high level.
But my wife and I wouldn't be doing our daughters any favors by extolling a middling effort as transformative or ground-breaking, What we would instead be doing is ingraining a false sense of security the real world would inevitably blow to bits.
Since her kickoff, Sarah Fuller has been named the Southeastern Conference's special teams player-of-the-week and has been nominated for the Football Writers Association of America Courage Award.
Please forgive me, but she won't be on my Heisman ballot.
Bruce Hooley is a former sports editor of the Troy Daily News. He hosts The Bruce Hooley Show on 98.9 The Answer in Columbus (www.989theanswer.com) from 5-7 p.m. Monday-Friday and the We Tackle Life podcast with College Football Hall-of-Famer and Fox NFL analyst Chris Spielman Monday, Wednesday and Friday on iTunes. GooglePlay and other platforms. Email: Bruce@989theanswer.com