Ohio State defeated Morehead State 77-44 Wednesday, but perhaps more importantly sophomore forward E.J. Liddell showed incredible improvement in his physicality from last season.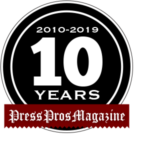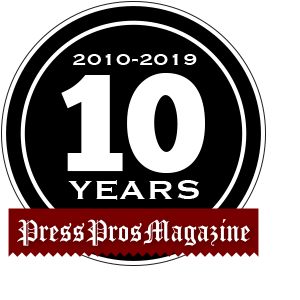 Columbus, OH – With No. 23 Ohio State ahead 42-29 against Morehead State Wednesday, E.J. Liddell received a pass in the low post, turned up court and drove through the body of an opposing center to lay the basketball in high off the glass.
Was it a rudimentary play that would otherwise remain unworthy of note in a contest where the Buckeyes rode away to a 77-44 victory against inferior competition? Probably. But it shows where the sophomore forward matured from last year to this one.
"I tried to work on my body a lot this summer," Liddell said. "Just work on my whole frame. And I've been trying to get in better shape and get in better condition, I feel like this summer I put in tons and tons of work to get stronger. Which led me up to here."
At least in Wednesday's contest, Liddell looked like Ohio State's best player.
The Illinois native piled up 16 points, a career high, and pulled in 7 rebounds, with 12 and 4 in the first half, respectively.
With an efficient 6-for-9 night of shooting from the post, Liddell provided a similar physical interior presence to what forward Kaleb Wesson gave the team last season and it secured his squad a 3-0 record.
"He's playing with force," Ohio State head coach Chris Holtmann said. "And that's the biggest thing for him, is playing with force."
Much like car engines in these frigid months, Ohio State's offense took time to warm up against Morehead State Wednesday.
After a turnaround elbow jumper from Liddell opened the game's scoring, the Buckeyes managed just four points over a five-minute stretch against a tough 2-3 zone run by the Eagles.
Ohio State finally started putting Morehead State at arm's length with Liddell's help, the big man gathering four straight points at the tail end of a 9-2 run that included redshirt junior forward Justice Sueing's first sunk triple. The Buckeyes led 28-16 with six minutes to play in the first half.
When the Eagles responded with a pair of free throws, Liddell tapped in an off-target attempt from junior guard Duane Washington, his third rebound of the first half.
Liddell capped Ohio State's opening 20 minutes with a fall-away third-chance layup. The Buckeyes led 37-27 at halftime.
The Eagles made a call to switch defenses, but it didn't stop the bleeding.
"We played a lot more zone in the first half, and when we looked at the numbers we had only given up six points in the first half in our man," Morehead State head coach Preston Spradlin said. "The majority of our points we had given up had come up in our zone. So we weren't great in that, we weren't rebounding great out of it. They hit some shots in the middle of the zone."
Morehead State scored the first two points in half No. 2 but from there Ohio State did nothing but accumulate momentum.
Redshirt senior guard CJ Walker flew down court for a transition layup and Washington nailed a triple before Liddell hit his backboard-topping physical shot mentioned above.
Senior forward Kyle Young joined the fun with a 3 of his own and Ohio State led 56-37 with 8:29 to play.
Liddell made sure that edge didn't retreat, backing down 6-foot-10 Morehead State forward Johni Brooke to gain separation for a turnaround baseline jumper, scoring points 57 and 58 for the Buckeyes.
"Growing up I always used to watch Kobe Bryant, that's my favorite player," Liddell said. "So in the back of my head when I shoot every one of those [turnarounds] I yell 'Kobe' in my head."
Thirty seconds later the squad from Columbus opened a 19-0 run.
Three 3s from junior forward Justin Ahrens sandwiched around one from Washington put the Buckeyes ahead 77-42 and placed the game on ice.
"I thought we were a little more connected on both ends," Holtmann said. "I thought we shared the ball and moved it a little bit better than what we had. I thought we played through the paint and the post better."
What Ohio State fans have seen through three games in 2020-21 is a Michael Jordanesque leap from the 2019-20 version of Liddell.
Where Liddell was falling away from short shots as a freshman, he's bullied through for easy lay-ins as a sophomore. Where he let forwards slide around for rebounds, he's now boxing and battling for every board.
"I can't wait to show what I can do in Big Ten play, because that gets real physical," Liddell said.
Liddell made some hustle plays too, saving a tapped defensive rebound from Washington on a certain path to the baseline.
If the front-court piece de resistance continues playing with such aggression and efficiency, it could go a long way in opening up the Ohio State offense when Big Ten play begins. Better play on the inside means better shots from the outside.
"As the competition and the talent level increases, I think that's gonna be the real challenge for him, to consistently [play with force]," Holtmann said. "And to consistently be able to defend and play the way we need him to. But I've been really proud of the steps he's taken."
Liddell and the Buckeyes will seek further improvement against Alabama A&M at 7 p.m. Saturday.