After a total rebuild of the program and having guided the New Bremen Cardinals to the 2020 Division VII OHSAA title, Chris Schmidt is our 2020 area high school coach of the year in football.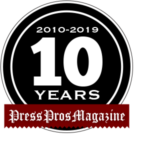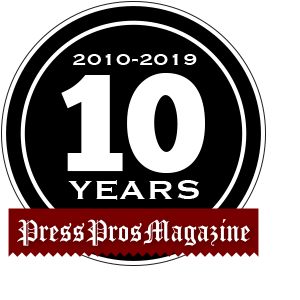 This is always tough…particularly in west-central Ohio, and particularly in football.
All those great teams from Lima to Dayton – Springfield to Coldwater – and decades of legacy and titles to draw upon.
All those great coaches, and accomplishments compared in 2020:  Chip Otten (Coldwater), Ryan Jones (Versailles), Bill Nees (Piqua), and Kurt Forrest (Mechanicsburg)
But our 2020 area football Coach of The Year honor this year focused on the work of one man not for just one year, but for proving that good things don't come overnight.  Sometimes it takes five years.
Such is the case for New Bremen's Chris Schmidt, who earns the honor this year by surprising everyone in 2020 by taking the Cardinals all the way to the Division VII title…while pushing aside St. Henry, Fort Loramie, Marion Local, Lima Central Catholic, and Warren John F. Kennedy to do it.
"It has to be [Chris] Schmidt,"  said former four-time state champion coach and Press Pros football contributor Tim Boeckman, following the Cardinals taking the Division VII title.
In one of the most unlikely five week gauntlets of competition in history of Division VI and VII football, three of the Cardinals' playoff wins came against former state champions, including the reigning state champion, Marion Local.
"I think the kids just believed, especially after the Marion Local game,"  said Schmidt quietly, moments after his title win over John F. Kennedy.  "And they drew confidence from each succeeding win."
But while believing, against bigger, more experienced opponents makes for nice sentiment, it's not to be confused with wishing.  It doesn't put the ball in the end zone.  No…this was a bigger work than just believing.
It began five years ago, when the New Bremen administration brought in both volleyball coach Diana Kramer and Schmidt to take over a pair of programs in need of a makeover.    Kramer showed the way, winning the Division IV volleyball title, the school's first title ever, in her second year.
It took Schmidt a bit longer, as he inherited a program with 40-some-odd boys and the ignominious history of having won just three game in the previous five years.  In fact, just prior to his hiring the community had considered dropping football altogether.
"A bunch of us thought that would be a bad decision,"  says current high school principal and former New Bremen football player, Marcus Overman.  "We thought it sent the wrong message to kids that it's OK to quit in the face of adversity."
Enter Schmidt, who had experienced adversity of his own, having struggled previously through a 5-22 tenure as head coach at his alma mater, Bellefontaine High School.
He was positive.  He borrowed from his own experience and put together a great staff.  He patiently taught, and benefited from the example of Minster, Fort Recovery, and Anna having won state titles during that same time period against odds thought unthinkable – not unlike what New Bremen was trying to do.  From their 1-9 record in 2015, he improved to 2-8 in 2016…to 3-7 in 2017…to 6-4 in 2018…to 9-4 in 2019…and after dropping competitive decisions early this year to Marion Local and Coldwater – after a 2-2 start – Schmidt took the Cardinals on an 8-game winning streak and all the way to the title.
"You learn to be competitive, and you learn to be physical when you play in our league,"  he told a reporter following the JFK title game.  "If you don't…you have some long nights and some long seasons in the MAC."
He said nothing of a long decade, or the question of whether being competitive was an opponent to great to master – the life lesson it provided for kids.  You see…the Division VII football title in 2020 encompassed far more than the wood and brass it takes to make a trophy.
Congratulations to New Bremen's Chris Schmidt…our 2020 Press Pros area Coach of The Year in football.