A win is a win … but St. Henry coach Eric Rosenbeck would like to see prettier ones from his Redskins than the 47-38 victory over Russia in a non-conference game Saturday night.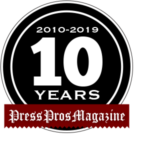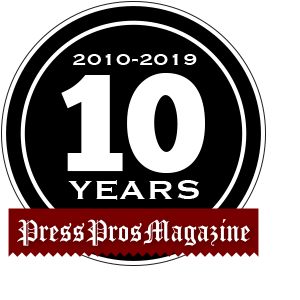 Russia, OH – The St. Henry Redskins return three starters and two additional players with varsity experience from last season. The Russia Raiders return two sophomores who saw significant varsity time last season.
And Redskins coach Eric Rosenbeck will be the first to tell you it was difficult to tell which team was which in a non-league meeting Saturday night. Rushed shots, charging fouls and turnovers plagued the Redskins. But a win is a win. And St. Henry has time to cure what ailed them in a 47-38 victory against Russia.
"I thought the whole game was ugly. I was really disappointed in our mental toughness, our discipline, our physicality," Rosenbeck said. " … This group's been a mentally tough, disciplined team since I've had them from Day One. They've been an outstanding group to work. I love them. Our seniors have been terrific. For whatever reason tonight we just lost our heads and did so many things we have not done throughout. We're going to watch the tape and grow and learn from it."
The potential is there for a strong inside-outside game with 6-foot-2 workhorse Logan Lefeld and a bevy of three-point shooters. There was a glimpse of it Saturday as St. Henry (2-0) scored the first seven points on a basket by Lefeld and two more from junior Jaden Lange, including a three-pointer. St. Henry led 9-2 halfway through the quarter and looked well on its way to a comfortable victory.
But the Raiders (0-2) – who surrendered the game's first 11 points in a loss to Fort Loramie on Friday night – settled down on defense and found some offense of their own. They drew several charge calls against the Redskins in the first half, including one that negated a St. Henry basket with 5.5 seconds before halftime. Russia freshman Hayden Quinter hit a 3-pointer from the corner with 1.2 seconds left to cut St. Henry's lead to 22-19 at the half.
Lefeld and Quinter traded baskets to open the third quarter. Then St. Henry took control with an 8-2 run. Senior Carter Ontrop scored on a drive and free throw. Senior Casey Bruening scored five straight points on a two baskets and a free throw for the 32-21 lead. Russia got within nine points four separate times but no closer.
"The experience we have, they're still sophomores. We're just trying to get better and I think we got better tonight," Russia coach Dave Borchers said. " They saw how much fun it is to play in a game that means something. We had fun making a game of it and making a good team earn a win."
Scoring from the outside was a struggle as both teams combined to shoot 8-of-43 (18 percent) from three-point range.
St. Henry shot 18-of-44 (40 percent) overall and 4-of-21 (19 percent) on three-pointers. Russia finished 14-of-42 (33 percent) overall and 4-of-22 (18 percent) on threes.
The Redskins held a 34-24 advantage on rebounds, 28 of them defensive, but committed 17 turnovers to Russia's 12.
"There's no doubt we have the potential when we have discipline, get strong with the ball and understand where our screens are coming from," Rosenbeck said of finding consistent offense.
"We started getting up and down the court – and I'm fine with getting up and down when we're making shots – but we were going off one or two passes and charging in there every other time. Taking long threes after one pass. When they go in it looks great, but if not there's no offensive rebounding. There's no chance for second-chance points. That's not who we've been. We have to do better in every aspect or we're going to have a long season ahead of us."
Lefeld led St. Henry with 13 points and added six rebounds. Bruening scored 11 and had a team-high 10 rebounds. Junior Bennett Gels and Lange added eight points each. Ontrop grabbed seven rebounds.
Quinter led Russia with 11 points and six rebounds. Sophomores Zane Shappie and Xavier Phlipot scored seven points each. Shappie and senior Jonathan Bell each added five rebounds.
Shappie and Phlipot both saw varsity minutes last season. Borchers said the rest of the roster was mostly junior varsity or still in middle school. Three seniors – Nicholas Caldwell, Austin Cordonnier and Bell – highlight a roster that includes two juniors, four sophomores and two freshmen.
"We're just trying to get better," Borchers said. "(Friday night) I thought defensively we were not very good. We gave up open drives and our help-side defense wasn't very good.
"I think these knows guy know what to do. We just fell into some bad habits (Friday) and we cleaned it up quite a bit (Saturday). … From where we started four weeks ago to where we are tonight, what a difference. Some good things are going to happen for us if we can keep improving."
Rosenbeck feels the same about his Redskins' roster with four seniors – Lucas Niekamp, Bruening, Lefeld and Ontrop – and nine juniors. St. Henry's next four games are against St. Marys Memorial, Lima Shawnee, Marion Local and Fort Loramie. And it doesn't get any easier from there.
"At the end of the night a win is a win," Rosenbeck said. "I'll take an ugly win over a pretty loss any day of the week. If this is something we learn from and helps us get ready for a really good St. Marys team and really good Shawnee team, then terrific. I'm glad we learned this way. But if this is the start of a habit that has me very nervous for upcoming games."