Working out the kinks in a lineup that's long on possibilities and short on certainties will have its hiccups along the way, as Ohio State displayed Sunday in an uncomfortably-close victory over UMass-Lowell.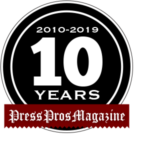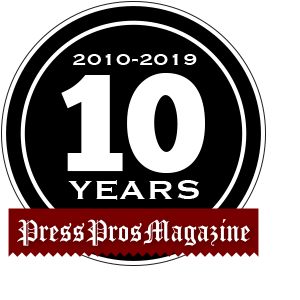 Columbus, OH – Some wins are good chiefly because they aren't a loss, and that's about all Ohio State's 74-64 triumph over UMass-Lowell looms as right now.
The No. 23 Buckeyes' survival may get prettier with age, of course, because Lowell might prove one of those mid-majors that takes a bite out of a favored opponent from a bigger league come tournament time.
That time almost arose out of nowhere on Sunday, hanging in the balance until OSU's Duane Washington Jr. knocked down a three-pointer from the right wing with 1:06 to play.
Washington's triple expanded a 67-63 lead to forget-about-it territory on a day when the Buckeyes missed their first 12 attempts beyond the arc and trailed by five points throughout large portions of the second half.
"I got some good looks during the game," Washington said. "Unfortunately, they just didn't go down. You just have to keep shooting. You have to stay confident."
Maintaining such optimism has never been a struggle for Washington, whose super-sized belief head coach Chris Holtmann wouldn't mind refining with some dietary discretion.
"I'm happy with a lot of his looks," Holtmann said. "He had some really, really clean looks, particularly some corner threes. I believe he's going to make them more than he's going to miss them. He is."
Holtmann then digressed to discuss the different shooting background OSU faced in the Covelli Center — its wrestling and gymnastics arena, pressed into service because of a hockey conflict Sunday in Value City Arena, where the Buckeyes normally play at home.
Eventually, the coach worked his way back to Washington, who led Ohio State with 21 points, and also with 17 field goal attempts.
"I'd have to go back and look at the film, but all in all I was happy with about four or five of his shots," Holtmann said. "He's going to make those clean ones that he had. It's the challenged twos at the rim and some of the contested ones that he has to find a way to spray or find other guys."
If Washington can perfectly navigate that narrow pathway, he'll be an All-American, because what makes a shooter a shooter is the confidence that survives unrewarded attempts.
The hope is Ohio State's rebuilt roster will have plenty of scoring options this season so Washington won't be forced to launch indiscriminately, but those other options either weren't available or didn't exactly deliver against Lowell.
Harvard transfer Seth Towns remains the biggest mystery.
He's still sidelined with knee issues related to two surgeries that have kept him off the court most of the last two seasons.
Towns may be back after the first of the year, and he may give the Buckeyes an athletic wing that could turn them into a nightmare matchup because of the size and versatility he shares with teammates E.J. Liddell and Justice Sueing.
But there's too much uncertainty in that last sentence to invest heavy hope in right now.
Liddell was a heavy load for Lowell inside with 11 points, eight rebounds and two blocks, but went to the bench with four personals at 10:36 of the second half.
Kyle Young, a hard-working senior, is said to have added a three-point shot to his arsenal this season. He missed his only such attempt against Lowell, shot 2-of-8 and managed just six points in 30 minutes.
That won't make anyone forget Kaleb Wesson, who Young is charged with replacing.
Wesson bet on himself in the NBA Draft after a junior season in which he remade his body, thinking his three-point touch would make him attractive as a stretch four.
It didn't, not enough to merit being drafted, at least, so Wesson has hooked on with the Golden State Warriors as a training camp invitee, which is a hard way to make a living in the NBA.
Wesson might be better off back at Ohio State for a senior season in which, even if he didn't improve his draft stock, would position him to succeed in A Columbus business community that values two words above all others on a resume — former Buckeye.
Too few players like Wesson — very good in college, but not good enough for NBA stardom — realize that before their dreams of starring on Broadway turn into the reality of struggling in Budapest.
Hopefully, none of the current Buckeyes make that mistake, because there isn't a one that looms ready for the League right now.
Sueing, who stole the show in the season-opener with 19 points on 8-of-9 shooting, started 1-for-6 against Lowell before making his last three attempts to help the Buckeyes erase a 50-45 deficit at the midpoint of the second half.
His coast-to-coast drive and layup attempt resulted in a foul call, and subsequent technical foul, on Lowell's Connor Withers with OSU in a 51-49 hole at 9:35.
C.J. Walker made the two technical attempts; Sueing hit both of his off the contact and Washington added a pull-up 10-footer in heavy traffic — the kind of shot Holtmann grimaces over until it falls — to help build a 56-51 edge.
Lowell tied it twice thereafter, but OSU kept requisite distance from danger down the stretch to survive and improve to 2-0 entering a 5 p.m. Wednesday home game against Morehead State.
"You're trying to learn from every win and every loss," Holtmann said. "We're going to do that. We'll learn from this. Certainly, it feels better after a win, but as a coach, I'm going to look back and say, 'OK, these are all the things we're going to have to do better. It's a significant list."
Bruce Hooley is a former sports editor of the Troy Daily News. He hosts The Bruce Hooley Show 5-7 p.m. Monday-Friday on 98.9 The Answer (989theanswer.com) and the We Tackle Life podcast with College Football Hall of Famer Chris Spielman on iTunes and GooglePlay.