It felt like mid-season, they played like it was mid-season, and in the end…St. Marys' Jadin Davis finished it like it was mid-season with a winner at the horn…a rough ride for Marion Local on opening night.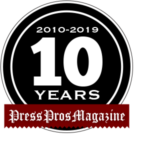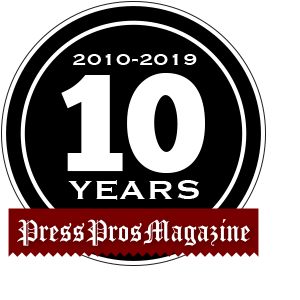 Maria Stein, OH –  Marion Local's Kurt Goettemoeller has been through so many times it must have felt strange – playing your opening basketball game on the same weekend with the rest of MAC, Shelby County League, and area conferences.  Of course there's a price for that.  Marion Local didn't win a state football title this year…or they would have been playing a week later.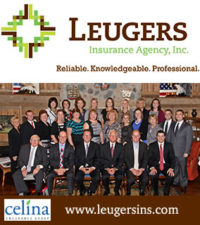 But Saturday night all Goettemoeller had to lament was a 52-49 loss at the buzzer to St. Marys on a Jadin Davis three-pointer – a shot that he retrieved to take after missing back-to-back free throws that would have won it.
"I was proud of how hard we played, and it was fun…just fun to compete like that,"  said Goettemoeller.  "With everything we've had to go through with Covid the fact that we could come out and compete like that tonight was a blessing."
It was a bigger than average challenge for Goettemoeller and the Flyers…teeing off against a St. Marys team that has by far the biggest physical challenge of any team on their schedule with sophomore 6'10" center Austin Parks.  Parks is athletic, a gifted defender at the rim, and what he doesn't block he alters.  And he made his presence felt immediately, blocking a pair of Marion shots and making a pair of his own as the Roughriders got out to a quick 6-0 lead in the first quarter.

In fact they held that lead, thanks to the contributions of teammates LeTrey Williams, Davis, and Brandon Bowers to lead 13-6 after twelve minutes.
This was not football Marion on a typical year, however, and the Flyers came back with some pop, and that quick, in the second quarter.  They immediately went on a 9-2 run, tied St. Marys at 15-15, then went on another run – thanks to the three-point shooting of Alex Eyink and Ben Knapke, to outscore St. Marys 22-8 over the next 7:59 seconds.  They led 28-21 as the halftime buzzer sounded, when Goettemoeller and staff headed out the gym doors for the locker room.
Only…the Roughriders Letrey Williams was credited with a foul call as he took a half-court shot at the buzzer and was awarded three free throws.  He made all three to close the margin to 28-24.
Besides Austin Parks, St. Marys is by far the biggest team in the area with 6'5″ forward Brandon Bowers, Gavin Reineke (6'3″), Davis (6'3″) and backup center Ryan Meier (6'6″).  And along with that size they have shooters and speed to get out and press the issue…which is what they did in the third period, playing zone defense at the outset and storming back to outscore Marion 12-11 for the quarter.  Marion's saving grace was the shooting of Eyink, who had ten of their eleven points on a trio of three-pointers.
Still, Marion held a 39-36 lead going into the fourth.
But the big guy – Parks – took care of that in a hurry, scoring on a pair of possessions with turn-around shots at the rim to give St. Marys their first lead since the halfway point of the second quarter.  And from that point the lead would change four times, and there would be three ties.
Back and forth it went.  Parks would score seven of his 13 points for the game, while threatening anything that came inside from Marion.
Marion countered with who else but Alex Eyink, who canned another three pointer on his way to a game-high 21 points…and Peyton Otte, who challenged the rim on two occasions and got past Parks and company to score his only four points of the game.
Drama?
St. Marys led 49-46 with 38 seconds left in regulation with Eyink hit his fourth and final three-pointer to tie it.  There were timeouts, of course…about three of them…but when St. Marys finally got their strategy sorted out they put the ball in the hands of Jadin Davis, who with five second left to play drove the baseline attempting to score against the teeth of Marion' size and interior defense.  He was fouled!
With four seconds left and eight points already in the game he went to the line to shoot two free throws, which if he made them would put Marion's back to the wall and with little time.
He missed the first one off the back iron.
The second was wide left, but someone slapped at the rebound and it landed in the backcourt in front of Davis as he had turned to retreat on defense.  Instinctively he collected the ball, turned, and in one motion launched a jump shot from 21 feet that, of course…hit nothing but net.  St. Marys won as the horn went off.
A night after another squeaker win against Fort Recovery (53-45), Dan Hegemier smiled at the irony of winning two such physical basketball games against MAC opponents that were played with anything but opening weekend tentativeness.  2-0 after such a gauntlet, he was just happy, admittedly, to come out with a pair of wins.
"We got in foul trouble again, we played some zone, we didn't shoot well, they made adjustments and got some easy baskets inside…and we haven't had everybody here with sickness and injuries…so we're just happy we're 2-0," he said.   "We could have lost both these games, but the kids hung in there even though they showed some fatigue there at the end.  But that's the way it is.  It's tough.  I thought we got mentally tired and we didn't shoot the ball well from the outside…and we've got some kids who could shoot it.  We just didn't do a good job with that."
Still, their size, and Austin Parks, was the factor that Hegemier will rely on throughout the season, and Parks shot them back into the game in the second half with nine of his 13 points.
"He started to grow up and play a little bit there,"  Hegemier said with a smile, appreciating the timing of his contribution.  "And this was physical tonight – not for the feint of heart."
Kurt Goettemoeller knows all too well about physical basketball, anytime, and every time someone sets foot in that tiny claustrophobic gym at Marion Local.  Only this time, he'd had a couple of extra weeks to prepare.  And except for the slow start, his team had given as good as it endured.
"They got into some foul trouble which helped us come back, but there for a stretch in the second quarter we really played well,"  he said.  "Early we just couldn't get untracked.  But then we starting shooting the ball well.  Alex Eyink had a good night and he's a tough guard because he can shoot it and drive it.  And we started getting to the rim.  And of course he (Eyink) had the big shot to tie the game late.
"But I told the kids that this is the biggest team we'll have all year, so if we can guard them man-to-man we can guard most anyone.  Coming in we knew we had some skill on the perimeter, it was just a matter of how well we could guard inside.  And I give Ben Knapke a lot of credit for what he did tonight.  He played a lot of JV last year as a junior and just stuck with it.  He hit some big shots for us tonight and did a pretty good job guarding against their size."
Eyink would finish with a game-high 21 points for Marion, followed by Ben Knapke's 12, Brady Ronnebaum's 7, and 4 points each by Alex Knapke and Peyton Otte.
Austin Parks' 13 led St. Marys, with 11 from Jadin Davis, 9 points each from LeTrey Williams and Gavin Reineke, and 8 from Brandon Bowers.
St. Marys returns to action next week against St. Henry.
Marion Local gets a week to prepare before hosting Wapakoneta next Friday night.