The Buckeyes are a question mark with the losses of the Wesson brothers, Luther Muhammad and others, but they passed the first test in season opener with solid team play.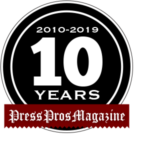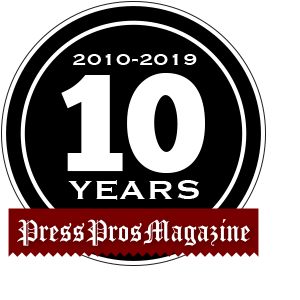 Columbus, OH – College basketball players are not required to wear masks for obvious reasons relating to suffocation in sneakers, but it would have been fitting had Ohio State run on to the Value City Arena court for the season opener with faces covered.
The Buckeyes, you see, might as well be those hooded professional wrestlers who step into the ring to hide their true identities.
They have gone through that radical of a transformation since Kaleb Wesson turned pro, Andre Wesson used his eligibility and Luther Muhammad, DJ Carton and Alonzo Gaffney transferred.
Fourth-year coach Chris Holtmann received a text at 8:30 a.m. telling him that players and coaches from both teams passed COVID-19 protocols – one positive test would have called off the game – and that was an early Thanksgiving gift in itself.
"To be honest, we're just really excited to be together (playing),'' Holtmann said.
And how.
Ohio State ran to a 22-0 lead and wound up playing 13 players in a ho-hum 94-67 thrashing of Illinois State before only game personnel and a handful of media Wednesday afternoon.
Three-quarters of the upper deck was blacked out by curtains and the only sounds were the bouncing of the ball, the officials' whistles, the squeaking of sneakers and subtle crowd noise pumped through the sound system. It was so cold inside at one point that one might have been able to hang meat.
There was no Brutus Buckeye or pep band and there were no cheerleaders, no redcoats and no silly contests during timeouts. Former greats Bill Hosket and Jerry Lucas weren't sitting at courtside – no nothing. A national television audience on ESPN2 did see it.
But it was so weird. It just left you empty.
This is going to be college basketball 2020-21?
Ugh.
Holtmann couldn't be heard because he was wearing a mask.
That's too bad because there was a lot for him to shout about with California-Berkeley transfer Justice Sueing totaling 19 points, eight rebounds and three steals, sophomore EJ Liddell going for 16 points and two steals, CJ Walker 10 points and six assists and Duane Washington and freshman Zed Key netting 12 points each.
"It was a good first start for our guys,'' Holtmann said. "I thought we had really good energy and guys were anxious and ready to play. We got a lot of contributions from a lot of players. I feel good about it.''
He later said, "We're grateful to play a real game.''
That's high praise from a coach who can be a very hard grader.
Keep in mind that Illinois State was a topflight ballclub from the mid-major Missouri Valley Conference under coach Dan Muller the previous seven seasons with 18 or more victories six times, including 28 wins in 2016-17 and 22 in 2014-15.
But the Redbirds returned only two players from last season's rotation and they weren't double-figures scorers. That showed from the jump.
The score was 22-0 just 5 minutes, 59 seconds into the game.
Sueing, a 6-foot-7, 215-pound redshirt junior forward, was one of those mysterious Buckeyes in that he hadn't played a game in two seasons. He missed some precious practice time last season with a foot injury that eventually required surgery.
Sure, he led the Bears in scoring (14.3) and rebounding (6.0) as a sophomore, but he played on a bad team that played in an equally bad Pac-12.
He was something else Wednesday.
"It's great to be out here with my guys,'' Sueing said. "It was a long time sitting out. Even though there weren't any fans, we were able to feed off each other. Everyone on this team is so interchangeable and so good at playing off one another. I think this sets a good tone as far as how good we can be. We're just scratching the surface.''
His worth to this team will be an ability to play inside and outside with impressive athletic ability.
Sueing appears to be a team guy in that he kept deflecting questions about himself to talk about the Buckeyes. He appreciates the winning culture he chose to enter.
"Once I got here it was all about getting better,'' he said. "I worked on getting better.''
Holtmann said "it will be an interesting challenge'' for Sueing once the Buckeyes enter the cold, cruel world of the Big Ten. It's expected to be the best Power 5 league in the country by leaps and bounds.
Sueing, he said, has been the best player in practice.
"He really has shown in bits of practice that he's hard to keep out of the lane,'' Holtmann said. "He has closing speed defensively and he has bursts offensively. I think all those things will translate.''
Liddell came on strong the final six games of last season and was conscious of making sure to keep up that good work.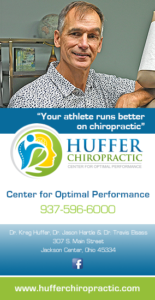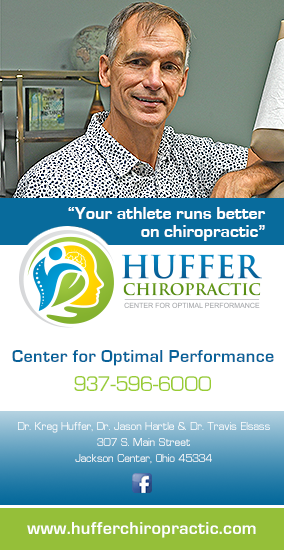 It was his exuberance and relentless play that got Ohio State into a boat race right off.
"I just felt like we were sharing the ball very, very well,'' Liddell said. "We went out there and blitzed them and played together. It just felt like we were released like we were let out of a cage. It felt good to be out there again.''
Liddell told teammates in the locker room that not having fans shouldn't matter. One can tell that he understands that he must help make up for part of the loss of Kaleb Wesson. It sounds as if he is becoming more vocal.
"I felt before the game I kept emphasizing that we had to bring our own energy,'' he said.
The next step for Liddell, Holtmann said, is to become this relentless almost every minute on the court. That, he said, will come once his conditioning improves.
As was the case too many times last season, the Buckeyes were guilty of sloughing off at the end of the first half. They didn't score the final 2:51 and had three turnovers.
But Holtmann did offer kudos for their defense. Illinois State was 22-for-57 shooting for 38.6 percent and had 16 turnovers.
"I felt good about our defense,'' he said. "We still allowed them too many clean looks. They shot 45 percent from three and that's something we have to continue to work on. (Defense) is going to have to be who we are.''
Key is a big body at 6-8, 245 and with a 7-foot-plus wingspan. He showed much promise in 14 minutes in going 3-for-4 from the field and 6-for-9 from the free throw line and getting five rebounds.
"I felt from day one that he was going to help this team,'' Holtmann said.
Justin Ahrens, a junior guard-forward from Versailles, hit 2 of 4 three-pointers in 13 minutes, 25 seconds.
There was some intrigue just before the start when an Ohio State sports information director said Jansen Davidson had been added to the roster as a walk-on. He wore number 40.
Holtmann and two assistants scouted Davidson 1 ½ to two months ago when he was practicing with the university's club team at a local community center.
They wanted an extra practice player after point guard Abel Porter, a transfer from Utah State, had his career end because of a heart condition.
Davidson made 3 of 4 free throws playing a little more than three minutes.
"He's a physical, tough kid,'' Holtmann said.
Asked about Davidson's vital statistics as height, year in school and home town, Holtmann balked.
"I am afraid you are putting me on the spot now,'' he said. "I am afraid I'm going to get something wrong here.''
Holtmann did make a mistake saying several times that Davidson is from Columbus. He actually played high school basketball for Kettering Fairmont.
But the best line of the afternoon belonged to Holtmann.
"He has gone from club to (playing on) ESPN in 1 ½ months,'' he said.