Redshirt junior quarterback had not been intercepted since last season's loss to Clemson on final drive of College Football Playoff semifinal in Fiesta Bowl.  So now that he has……?
Columbus – Ohio State coach Ryan Day was peppered with questions during a Zoom call about quarterback Justin Fields being able to recalibrate quickly after being intercepted three times against Indiana last Saturday.
What Day didn't expect was a question about how he was able to rebound after being picked off four times against Massachusetts in 1999 in his second collegiate start for New Hampshire.
He was able to come up with a worse game.
"I threw five once at Northeastern,'' Day said during a Zoom teleconference Tuesday.
The head coach for Northeastern was none other than present Michigan defensive coordinator Don Brown. New Hampshire's head coach was Chip Kelly.
Day was not a tomato can by any means. He once held New Hampshire career records for touchdown passes (53), completion percentage (59.9) and passing yardage (8,492) and season records for completions (233) and yardage (2,605).
Ah, but that Northeastern game still has a spot in his brain.
"You don't forget those games,'' Day said.
Fields doesn't throw to the wrong colored jersey often. In 2019, he was intercepted three times in 354 attempts. This season, his record was spotless through the first three games.
Day said Fields can't fret when things don't go according to plan.
"When you are being aggressive in a throwing offense, you have to play your way through it,'' he said. "What you can't do is all of a sudden get tight. You can't do that here. We're always go. You can tell early on that we were going at them. You have to work through those things.''
Coaches and teammates don't think Fields will reflect back on the bad stuff against Indiana when he takes a snap in the shotgun when the Buckeyes (4-0) play Illinois (2-3) in a cross-over league game.
A victory would get Ohio State one leg closer to winning the Big Ten East and getting the pass into the conference championship game.
The College Football Playoff committee ranked the Buckeyes fourth in the first rankings that were released last night. Alabama is No. 1, Notre Dame No. 2 and Clemson No. 3.
To play for the championship, Fields will need to play mistake free. His track record of doing that is outrageously good.
"That was the first time Justin has had to do that,'' Day said of learning from and then forgetting the past. "It's like a three-pointer shooter in basketball who is going through a slump. You just have to shoot your way through it. It's the same thing in baseball. When those moments happen you just have to erase what just happened and play through it. That's not easy. In your mind you start to think about the consequences (of what just happened.)''
Fields did lead an offense that totaled 607 total yards. It was the first time Ohio State had a quarterback throw for 300 yards (he had 300 on the dot), a running back rush for more than 150 yards (Master Teague had 169) and a receiver catch more than 100 yards worth of passes ( Chris Olave had 101).
Olave had to think it was kind of absurd being asked whether Fields would be okay mentally.
"Of course, we have 100 percent confidence in Justin,'' he said. "That's just a bump in the road. Everybody has days like that. At the end of the day, we won the game and are ready to move on to next week. Justin is the hardest critic on himself. He will bounce back. He has the highest standards for himself. We're not at all worried about him.''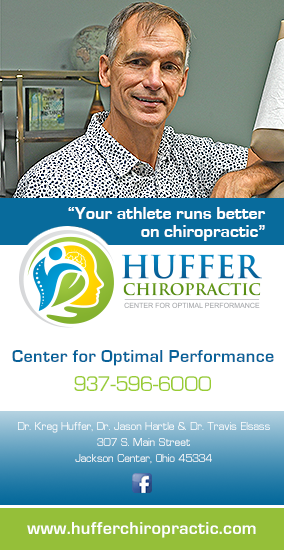 The Hoosiers blitzed almost every play and Fields often had two targets because the tight end and running back stayed home in order to block.
It was obvious Fields was distraught on the sideline after the interceptions and was downright dejected after the game. One time cameras caught Day with a wide smile tapping Fields on the helmet after one of his touchdown runs.
"That's hard. He's so competitive,'' Day said. "It's hard for him to let go sometimes, but that's part of playing quarterback. I know he's trying to get better in that aspect. If we're talking about him individually and his development and his growth, adversity is a very, very good thing.''
Fields and Day often talk on the phone while watching NFL games on television. The last sort-of get-together came last Thursday when Kyler Murray of the Arizona Cardinals played Russell Wilson of the Seattle Seahawks.
"He has got enough snaps under his belt that when he has an opinion, we all listen,'' Day said.
OFFENSIVE LINE GRADES HIGH
The coaching staff awarded every offensive lineman with a grade of "champion,'' meaning each played above expectations.
Center Josh Myers was elated the embattled running game produced 307 yards. There were questions before the Indiana game even though Ohio State was averaging more than 200 yards per game.
"That game, I thought it made our players feel better about the issues in our running game,'' he said. "I think it was 307 rushing yards. That will do. That's a pretty good outing in the rushing attack. I was really excited.''
The various blitz packages kept Myers in particular busy all day long. He is responsible for pre-snap calls for the line.
"They blitz constantly. They threw in blitzes that they never ran,'' he said. "They definitely made us earn our keep on the offensive line. I think we did a pretty good job of picking it up, all things considered. There were times where they were bringing more people that we had blockers. The numbers game was not good. It's a lot on my plate and I definitely had a lot to prepare for in that game. I enjoy the mental aspect a lot. I'm glad those types of things are on my shoulders.''
PLAYERS THANKFUL FOR EACH OTHER
The players will have Thanksgiving dinner inside the Woody Hayes Athletic Center rather than being with their families.
Day said COVID-19 precautions mean it can't be any other way.
"It has been hard for our players,'' he said. "They have not been around their families for an extended period of time. Thanksgiving week it's hard on all the families and these young men. On the other side of it, they have sacrificed so much to get to this point. It's kind of that balancing act. Do you go see your family on Thanksgiving and risk being exposed to this virus, which is everywhere right now? Or do you hang here at this facility and kind of stay by yourself?''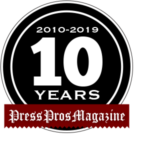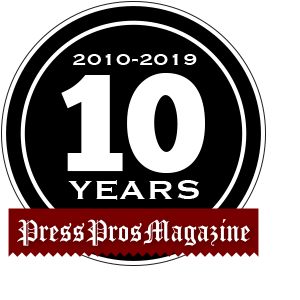 Families have sent their players holiday videos. Their men are living a life in a monastery with pads in that about their only connection to the outside world is the grocery store, gas station or drug store.
"People don't realize the sacrifices they make with them being so isolated,'' Day said. "It's part of being in a family and a brotherhood that's trying to do something special. But they are not playing in front of 100,000 people. They are not seeing their family after the game and they are not seeing their friends and they are not getting that instant feedback. It really matters. It just does.''