Brady Klingshirn played it cool after the fact.  But what he did to win the 2020 Division VI state title in football was nerve-wracking…and required the help of a bunch of other guys.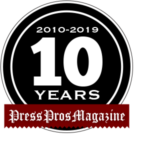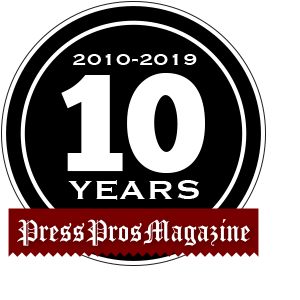 Massillon, OH – It's what every kicker dreams of while he's practicing.
All those hours of kicks, the walking back and forth to retrieve footballs…because really, who wants to help?  It's not that much fun.
It's about a lot of time being alone, and more than once you catch yourself asking, "For what?"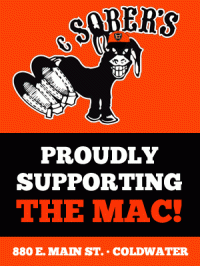 If you're optimistic enough you visualize – the winning kick against Marion Local, perhaps.  Or if you're the kicker for Coldwater, given the Cavaliers' history and legacy for championship football, you imagine yourself lining up the winning kick in the state title game with, say…four seconds left and the score tied.
Well you know what?  That's exactly what happened to senior Brady Klingshirn Sunday night – November 22, 2020 at about 8 pm.  With the score tied 35-35 between Coldwater and the New Middletown Springfield Tigers in the OHSAA Division VI title game, Springfield punted the ball to Coldwater with 24 seconds left in regulation.
Return man Zach McKibben, who had been a thorn in the side of Springfield all night, fielded the ball at about his 20 yard line, and started upfield.  He cut diagonally through traffic and got to the sideline, where he appeared to have clean sailing to the end zone and what would surely have been the winning touchdown.  Except…..
"I just ran out of gas,"  McKibben would admit later.  The Springfield pursuit ran him down at the ten yard line with 11 seconds left on the game clock.
Coldwater had three time outs left, and called one of them…primarily to let everyone regroup and catch their breath.  The state championship hung in the balance, you know, and at that very moment organization, and focus, was of the utmost importance.
They ran one play to get the ball in the middle of the field, then called a second timeout.  And from the 8 yard line Coach Chip Otten called on Klingshirn to deliver a twenty five yard field goal – a 'chip' shot, for the sake of distance – and win the Cavaliers' seventh state title.
"I told him that we were already going to overtime, so just take a deep breath, relax, and knock it through," said Otten, later.
Kicks of that magnitude are no accident.  The snap (from senior snapper Ethan Diller) has to be accurate.  The hold (by junior holder Reece Dellinger) has to be solid.  And of course…the protection from the line and the wing players has to be secure.  And all of this happens, snap to kick, in 1.25 seconds.
Klingshirn had been the varsity kicker for exactly one year, laboring behind one of Ohio's best in Blake Dippold for the past two seasons.  Dippold graduated last spring, leaving the job, and the responsibility to Klingshirn.
"I never went to any camps, or anything,"  says Klingshirn.  "I started kicking as a freshman and just practiced a lot.  I pretty much learned from Blake.  He's a good friend, and he taught me everything I know."
There are kicking specialty camps, of course, run by ex-professionals like David Akers (Philadelphia Eagles), and Jim Breech (the Bengals Super Bowl kicker).  But Klingshirn never took the time to go.  It's where they teach you not only the technique and mechanics of kicking, but how to handle the mental part of it, too.  With kicking comes enormous pressure, and Klingshirn had processed all of that when he walked out on the field Sunday with his team's season, and a championship, on the line.
"I had done it all week in practice,"  he said.  "I knew what I had to do."

Just as important, he had the confidence of his teammates.
"He has shown some nerves before,"  said quarterback Myles Blasingame.  "But we've practiced that situation so many times…I knew he was going to go out and make it.  He always comes through in the end."
Still, the snap and the hold had to be perfect.  And those guys, Diller and Dellinger, had to be perfect, too.
"I really didn't think about it that much,"  said Diller.  "We practice it all the time – a field goal that's the winning kick.  I was ready for it.  I knew I had to give us a good snap."
"I told Ethan to just to get it within my reach,"  said Reece Dellinger.  "It wasn't perfect, but it was OK.  When I got my hands on it I caught it solid and the hold was perfect."
And the kick…?  It was perfect, as well.  1.25 seconds from snap to kick, from twenty five yards it split the uprights and no one from Springfield got a hand near it as it cleared the line of scrimmage.
Nerves?
"Not much,"  said Klingshirn.  "Sometimes that stuff can get to me, but I think I did a pretty good job this time of blocking it out.  I tried to make it like a practice shot.  The snap and the spot were perfect, and I couldn't have done it without those guys.  They couldn't have done it any better."
And the contact with the ball?
"It was perfect.  It felt really good.  And now I feel amazing.  Really awesome."
Which pretty much summed up the way his teammates, and head coach Chip Otten was feeling, even dripping wet after the victory Gatorade bath.
"You wrote something about kickers earlier in the week,"  said Otten.  "And our special teams guys don't get a lot of attention or playing time apart from what they do.  But when we needed them tonight…they were terrific."
It doesn't always work out that way, of course.  But the kind of year that Brady Klingshirn had – kinda' of picking up where his friend (Blake Dippold) had left off – well, it all happened so fast it's hard to believe that it's over…in a matter or 1.25 seconds!
But there are the photos.  And there's going to be that 2020 state championship trophy in the case in the lobby outside the gym at Coldwater High School.  And of course twenty years from now ten thousand people will say they were there to see it.
The saga of a winning kick – the story of a winning kicker.  And this time…it's Brady Klingshirn's story.