Two local teams claimed state football titles, more evidence of the widening gap in Ohio high school football, the Governor embarrasses himself and Ohio football fans, and how Chip Otten beat the odds for Coldwater to win again.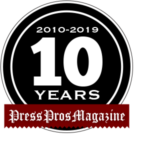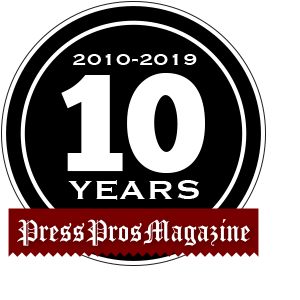 It has become my annual routine to report to you about what stood out with the now-finished OHSAA high school football season, capped this weekend by the 2020 state tournament, played at the last minute in Massillon and not at Fortress Obetz, in Columbus.
If you're not aware, it was changed on Thursday over concerns about central Ohio going up in flames (code purple) with the Covid virus. Probably a smart move, in retrospect, because the facilities at Massillon Washington High School are far better, the atmosphere complicit with a state football final, and even on short notice the good people of Stark County did their best to be welcoming, hospitable, and gracious.
Of course the event was made even for local interests by the fact of two teams winning titles – New Bremen took the Div. VII title over Warren John F. Kennedy and Coldwater took the Div. VI title over New Middletown Springfield – raising the incredible tournament legacy of the Midwest Athletic Conference now to 37 football titles won since its inception in 1973, and 138 OHSAA titles won, overall.
Now the nay-sayers can thumb their noses all they want.  They can claim privilege; they can cite the advantages of rural conservative communities and schools who don't have the issues of urban and inner-city districts, and socio-economic disparity.  But what was again painfully obvious was an issue of hard work, expectation, and a priority for success.
For some reason two-parent homes still seem to be popular in those communities. 4.0 grade point averages are still expected. Any socio-economic issues are a temporary state of mind instead of a life sentence…and winning is not looked upon as being elitist and poor sportsmanship.
But bottom line…twice this weekend I heard tourney patrons from other parts of the state pay the MAC this compliment. "Man, if we could have a little bit of that where we live."
A-men!
This, too, was apparent at this year's tournament.
I wrote back before the season even began that high school football (such as it was in 2020 because of Covid uncertainties) would again highlight the ever-widening competitive gap between the 'haves' and the 'have nots', those lacking 'something' for one reason or another.
And believe it or not, it was evident even at the state tournament.
There were a three good games – competitive games – in Van Wert's 31-28 win in Division IV, Coldwater's 38-35 win in Division VI, and Chardon's win 31-28 over DeSales in Div. III (two OTs). The others, Div. I, (Division I, St. Xavier 44-3 over Pickerington), Division VII (New Bremen, 31-0 over JFK), and Div. V (Kirtland, 38-0 over Ironton), and Div. II (Hoban, 35-6 over Massillon) were blowouts!
"There just isn't anyone like Kirtland (11-0) in southeast Ohio for a team like Ironton (11-1) to play," said a media friend from nearby Huntington there to cover the Tigers.  Ironton would gain just 58 yards of total offense and had three first downs for the game.  "That team (Kirtland) is something entirely different."
Akron Hoban, who's owned Division II, winning titles in five of the past six seasons over schools from north, south, east, and western Ohio, had little trouble with the hometown team, Massillon (35-6), seeking its first 'tournament' title, after all those UPI and Associated Press state titles.  Another example of something entirely different.
And the Warren JFK team that lost 31-0 to New Bremen in the Div. II game on Friday was a mere shell of the one that beat Minster just four years ago (2016) – just 36 on its roster. The Cardinals were quicker, more athletic, better prepared, and far better supported from a turnout standpoint.
Why the gap?  The times and the culture of football…they are a'changin', and across the board.
And with growing concern over Covid, winter sports, and some schools needing to sell as many basketball tickets as possible to fund an athletic budget for 2021-'22, there is plenty of concern that the gap will again grow wider to a point of no shortening, or even return.

If there was ever any question about Coldwater's Chip Otten and his place among the elite football coaches in Ohio, Sunday night's win over New Middletown Springfield should erase all doubts.
This was a better Springfield team than the one that Anna routed in 2019 for the Division VI title. Bigger, stronger, faster…the Springfield team matched Coldwater stride for stride offensively, with quarterback Beau Brungard putting up 264 rushing yards and four touchdowns. For their part, Coldwater's Zach McKibben had no equal on the Springfield sideline either, putting up 370 yards of all-purpose offense (rushing, receiving, and kick returns) and a pair of touchdowns of his own.
But Otten is acknowledged as a master of playing his cards at just the right time – and no better example of that than the 37-yard touchdown route and touchdown to junior Tyler Schwieterman with 1:36 left to tie the score at 35-35.
"It was a play we wanted to run earlier in the game," said Otten afterwards. "But we thought the (weather) conditions weren't very good and that we'd better save it."
Save it he did, tying the score with a perfectly executed pass from Myles Blasingame to Schwieterman, then denying Springfield a field goal attempt on the ensuing possession to win the game. The Tigers punted with 24 seconds remaining, McKibben returned it 70 yards to set up the winning field goal by Brady Klingshirn, and Otten walked away looking like he'd just drawn an inside straight.
Finally, this political impression from the 2020 tournament. Like throughout the season, the public address announcer announced with every timeout that if people didn't socially distance themselves and wear their Covid masks properly the games would be unable to continue.
To that point…during Friday afternoon's Division VII game between New Bremen and Warren JFK they announced that the governor was watching the game and his staff had called to admonish the New Bremen crowd for ignoring the Department of Health guidelines. Athletic director Chad Wells actually took the microphone and pleaded with the Cardinal fans to conform to the regulations of spacing and proper mask wearing.
Then, on Saturday, it was announced by the statehouse that there was never a call made by the governor, complicating the already cynical environment over just who, or what, do you believe when the governor speaks.
To make matters more embarrassing, they displayed a photo of Mike DeWine on the giant 'jumbo-tron' in the end zone with DeWine pointing to his eyes as if to let people know that he had his eye on them – big brother is watching – like a chapter from George Orwell's novel, 1984.
Seriously, the people of Ohio, Ohio high school football, its fans, coaches, and administrators, deserve better leadership and respect from the highest office in the state. The OHSAA, itself, deserves better from its relationship with DeWine and the DOH for its tireless effort throughout the the summer and fall to even have a sports season for its 800 member schools.
This was poorly timed. It was poorly thought out. And it was poorly displayed as one more reminder that the first impression you make is always the most important. And where DeWine and the people's trust is concerned…that horse is long out of the barn.
Highlights…and lowlights…from the state tournament, 2020!