It looked bleak near the finish of the Division VI state championship game…until Coldwater channeled a program-defining determination to persevere through any adversity, leading the Cavaliers to their fifth title in nine seasons and seventh in school history.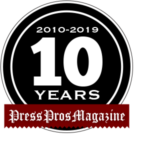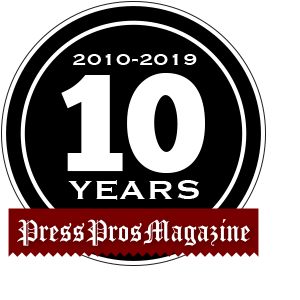 Massillon, OH – Chip Otten has a well-earned reputation as an offensive master-mind, and there were certainly times in Coldwater's walk-off, 38-35 Division VI state championship victory over New Middletown Springfield on Sunday night in Massillon where that skill paid off.
Twenty seconds shy of the finish, though, Otten fortuitously chose to exercise something besides his play-calling brilliance.
 Call it, his special-teams silence.
Facing overtime — and simply getting there was a monumental achievement given how the fourth quarter unfolded — Otten sent his punt-safe unit onto the field with New Middletown Springfield facing fourth-and-6 from the Cavaliers' 45.
Springfield had gashed Coldwater on the ground all night, accumulating 336 rushing yards at a 9.3-yard per-carry clip, so Otten wasn't taking any chance that a fake might put his opponent in field goal range.
That's smart coaching, the kind Otten and his staff have been known for in winning four straight state titles from 2012-15 and falling just one minute short of a fifth in a row in 2016.
A staff like Coldwater's, which features a combined 165 years experience, never leaves a stone unturned or potential danger dangling in the ether.
Well, almost never.
"We figured, with 20 seconds to go, we'd take it to overtime," Otten said. "But we didn't get it communicated to Kibby to let that one go."
There's a reason why they say sometimes the best play calls are the ones you don't make, and Kibby — senior running back Zach McKibben in your program — proved it with what happened when Springfield indeed punted.
The ball came off crooked, knuckling toward the right sideline, only 28 yards downfield. McKibben ran over toward it with the Coldwater partisans likely pleading for him to let it go and not risk a fumble and certain defeat.
McKibben, though, had a different idea.
"I was going to let it go," he said. "But then I thought, 'Maybe I can turn this into something.' "

Anybody who's watched the 5-9, 147-pound McKibben pinball and ricochet off tacklers this season, including a transcontinental traverse of Columbus Grove's defense for a 79-yard TD from scrimmage in the state semifinals, knows McKibben's electric capability.
So maybe the question should have been, "Why punt it to him and give him a chance?"
Springfield will ask itself that every bit as long as McKibben's subsequent 72-yard punt return to the Tigers' 11-yard line will live in Coldwater lore.
In other words…forever.
The eight surviving seconds on the clock gave the Cavaliers time for quarterback Myles Blasingame's two-yard plunge to the center of the field and a quick timeout with four ticks left.
On came kicker Brady Klingshirn, one of Otten's 13 seniors, who'd already sniffed at the pressure of making a tying extra-point with 1:36 left by nailing his fifth PAT in as many tries.
Like that one, and the four point-after-touchdown placements that preceded it, the snap from Ethan Diller was perfect and so was the hold from Reece Dellinger.
Klingshirn rammed the game-winning 26-yarder right through the middle on the final play of the final game of the season.
"I knew Brady was going to make it," Blasingame said. "We practice situations like that game-winning kick all the time. He came through like he always does."
That's not all Coldwater practices for in such pressure situations.
The Cavs also cover the two-minute drill three times every week as a matter of routine, just in case they need it.
They didn't all year, until Springfield's elusive quarterback Beau Brungard sped 47 yards down the right sideline for a 35-27 lead with 2:44 left.
Brungard had previously scored on runs of 44, 42 and 18 yards, while also throwing a 46-yard touchdown pass on a night he rushed for 261 yards on 20 carries.
"Everybody gets upset and wonders, 'Why don't you tackle him?' " Otten said. "Because he's better than everyone else out there. That's why. But fortunately, Myles did the same for us."
The MAC offensive player-of-the-year, Blasingame lofted a perfect 59-yard touchdown pass to McKibben — whose over-the-shoulder catch was just as spectacular — on the game's third play and rushed for touchdowns from 1 and 53 yards.
None of that looked like it would be enough when Brungard got free for his fourth score, however.
"I got in the huddle and I just told the guys, 'We have to do this or it's over,' " Blasingame said of the predicament Coldwater faced, down seven points with 2:37 left, starting from its 37 yard-line. "The guys came through. They made the big plays, and we ended up doing it."
McKibben's 32-yard kickoff return started the march, which grew off four short Blasingame completions that nudged the football to the Springfield 37.

That's when Otten — remember his gift for the right play at the right time — split Tyler Schweiterman wide right with Jesse Meyer in the slot and sent McKibben in motion from left to right.
Ideally, McKibben's jet-sweep action draws the safety close to the line of scrimmage, with Meyer running a deep cross to occupy the other safety. It's Schweiterman's job to beat the corner inside, where the safety spying McKibben has vacated.
"I thought about calling that the first play of the game, but I wasn't sure they'd be keying on Zach enough for it to work then," Otten said. "We hadn't run it the whole game. You just sort of have to feel when it's the right time."
The desperation of the moment left Otten few options.
Schweiterman rewarded him with a textbook route and Blasingame's pass was perfect, leaving only the small matter of completing the catch at the 5-yard line and carrying it across.

Such fundamental tasks were anything but a formality early, given four Coldwater dropped passes in the first half when the rain and cold made catching the football difficult.
"The ball kept sliding through my hands early on," said Schweiterman, who had two of the drops. "It happens. You just gotta make the next play."
McKibben got the chance to make the last one once Springfield punted. As he's done frequently this season, he vanished into a scrum of pursuers, stepped out of one tackle, bounced off two others and then improbably broke free toward a left sideline of delirious teammates and fans.
"I don't know what I was thinking," McKibben said. "I guess I was just thinking, 'We need this.' "
Otten had a different thought afterward, attributing the script his team followed to the most thrilling of his five titles in 11 seasons as Coldwater's head coach to a mantra his predecessor, John Reed, often voiced while winning a pair of state championships with the Cavaliers.
"Coach Reed had a saying, 'Never give up; never give in; just keep playing,' " Otten said. "I guess that held true. That's what we did and now we're state champions. It's awesome."
McKibben marveled at the moment, reflecting on a season that ended as so many Coldwater campaigns have, in spite of beginning as none ever have before.
"In August, we were just wondering, 'Are we even going to get to play?' " he said. "And then to have it end like this? But here we are. Right where we should be."
Bruce Hooley is a former sports editor of the Troy Daily News. He hosts the Bruce Hooley Show on 98.9 The Answer (www.989theanswer.com) from 5-7 p.m. Monday-Friday and the We Tackle Life podcast with College Football Hall of Famer Chris Spielman on iTunes and GooglePlay.