Notes from a rough find-a-way-to-win game from Ohio State including offensive stallings, secondary struggles and advancements on the ground.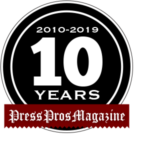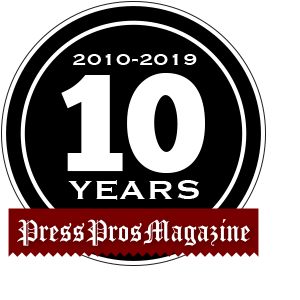 Columbus – Saturday's game went from dominant to frustrating to dominant to absolute anxiety for Ohio State.
The Buckeyes got off to a fast start, then stalled, rebounded with 28 unanswered points then nearly blew a 28-point lead to nudge out a 42-35 win against No. 9 Indiana in a game they were favored to win by 20.5 points according to Las Vegas.
Here are some of the biggest takeaways.
Fields, offense face first adversity
Ohio State opened Saturday's contest like a bat out of hell, stopping Indiana on defense and going 75 yards for a touchdown on two passing plays, both to star sophomore wide receiver Garrett Wilson.
The rest of the first quarter became a minefield of mistakes.
Fields threw his first interception of the season his next offensive play, this time overthrowing Wilson and instead hitting Indiana junior defensive back Jamar Johnson for his first interception of the season.
"[They] started two high [safeties], rolled down to one high," Fields said. "We had a seam and a dig. I tried to fit it in the seam, and that's not the read. So I just got the read wrong."
Within two more throws Fields had his second, forcing a ball to junior wide receiver Chris Olave. Indiana redshirt senior defensive lineman Jerome Johnson hauled it in off a tip.
"I didn't play well. At all," Fields said. "I have to improve. I have to do better. I'm really upset."
When the Hoosiers weren't accruing takeaways the Buckeyes were firing a 12-gauge into their metatarsals.  An unnecessary roughness penalty against redshirt junior guard Wyatt Davis stalled out one drive, a hold against redshirt sophomore tackle Nicholas Petit-Frere deadened another.
In the second quarter it appeared a correction was underway, with a 21-point outburst followed up by a scoring drive to open the second half taking Ohio State to a 35-7 lead.
The offense didn't score again.
Fields tossed another pick and overthrew an open tight end on a key late fourth-and-1 play, Wilson dropped a pass on a third down and a holding penalty cost 30 yards of field position.
"We've got to figure out a way to close out games," Ohio State head coach Ryan Day said. "This is the second week now where we've let a team hang around a little bit. We've gotta get that fixed."
All things considered, however, if this is Ohio State's offense at its lowest with all the mistakes then Buckeye fans have nothing to be concerned about when the team is in its groove.
Ferocious, physical run defense — abysmal against the pass
-1 yards. -1 rushing yards for Indiana.
The Hoosiers couldn't push a feather forward against Ohio State's run defense.  Imposing interior line play combined with experienced linebackers delivering punishment and kept Indiana junior running back Stevie Scott, the Big Ten's No. 5 leading rusher, to six yards on seven carries.
Outside a pick six by redshirt junior cornerback Shaun Wade and a forced redzone fumble, that's about where the praise stops for the Ohio State defense.
Indiana redshirt sophomore quarterback Michael Penix picked apart the Buckeye secondary when his passes weren't getting batted down by the line in front of him.  Any time he challenged Ohio State deep it seemed the defense didn't hold up, with players slipping behind redshirt sophomore safety Marcus Hooker at an alarming rate.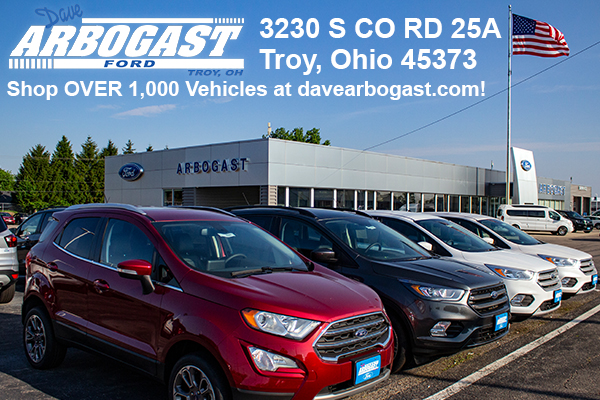 Underneath the Hoosiers took advantage of the Buckeyes' man concepts with crossing routes, including a key completion on fourth-and-10 that scored a touchdown and cut the nation's No. 3 team's lead to 14 in the final quarter.
Indiana senior wide receiver Ty Fryfogle did whatever he wanted against whomever covered, especially Wade, whose once-first round draft stock could be in freefall.
"I feel like in the second half, I don't know what it is, but we've got to figure it out," Wade said. "Especially in big games with competition like played just now, you can't be giving up points in the second half."
Fryfogle essentially mossed Wade on multiple occasions, including a 56-yard catch-and-run on a deep route up the sideline that cut Ohio State's lead down to 42-35. Wade interfered on the play to add insult to injury.
Clearly changes need to be made in the secondary, because even with pressure in his face most of the game Penix finished with 491 passing yards, the most by any quarterback against Ohio State in 29 years.
"It's a thing that coach [Kerry] Coombs keeps teaching us," Wade said. "It's snap and clear. So whatever happens that play, you just snap and clear, go to the next play."
Breakout game on the ground
While Fields found uncharacteristic struggles with three interceptions and a series of coverage sacks, the much-maligned Ohio State running game found almost nothing but success.
It took eight carries for Indiana to stop redshirt sophomore running back Master Teague for less than a gain of four. The Tennessee native showed great vision at times, finding small seams and running through arm tackles with a physical style.
After over a quarter of trudging through mud following the offense's explosive start, it was Teague who gained the edge for a 41-yard scoring dash to put the Buckeyes ahead 14-7.
With chunk after chunk generated from both Teague and Sermon, the play action passing game opened like a lunch shop at noon. Wilson ran a gorgeous stop-and-go route off an under-center playfake to Teague, separating by several yards before Fields dropped a pass in to open the third quarter.  Two plays later the Buckeyes led 35-7.
Teague's career day ended with 169 yards on 26 carries, a 6.5 yard per-carry clip, and two touchdowns. Senior Trey Sermon showed great strides with nine carries for 60 yards.
As a team Ohio State averaged 6.1 yards a rush.
"It's definitely improving every week," Teague said. "Shoutout to the O-line, they did a great job. We had a hard week of practice. Running hard, running behind our pads, blocking. So right now, overall, I feel good about it."