Redshirt sophomore quarterback takes apart defense in throwing for 491 yards and five touchdowns; Counterpart Justin Fields is intercepted three times.
Columbus – In the next 48 hours, members of the College Football Playoff committee will vote for the teams they believe are at the top of the heap going into the stretch run of this weird COVID-19 season.
It shouldn't be difficult for any of them to figure out Alabama. The Crimson Tide looks to be the prime cut of the Southeastern Conference, which has been the No. 1 league since, oh, the 1950s.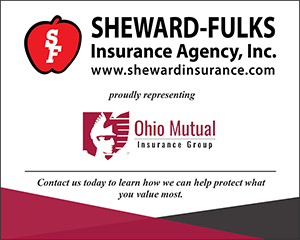 Then, despite the postponements because of the virus, there is 2019 champion Clemson looking pretty strong outside of a loss to Notre Dame without all-world quarterback Trevor Lawrence.
As for Notre Dame, it is unbeaten and has that magic name and mystique like the Yankees and Patriots.
The folder on Ohio State, though, might force them to leave the room several times to get some air and do some deep thinking. There is a lot to take in and a very small body of work that includes, what else, a virus cancellation not of its own doing.
This team, they will see, is guilty of some damaging penalties, allows its share of sacks, often gives up big pass plays on ugly breakdowns and has lost its mojo in the second half of the last two games.
It also is overpowering offensively and just keep throwing athletes at opponents on both sides of the ball.
The Buckeyes are 4-0 and sit alone atop the Big Ten East. They did gain 607 total yards Saturday. They did hunker down twice defensively in the final five minutes to win their fourth game.
But Ohio State's 42-35 victory over Indiana at Ohio Stadium looked like wild art on the side of a garage by an 11-year-old boy with a paint ball gun and a rainbow of colors to choose from.
Second-year coach Ryan Day began his question-and-answer session by pointing out that his players, who have been forced to live their lives like monks because of the virus threat, dug deep.
"Yeah, I'm really excited to be 4-0,'' Day said. "Coming off the bye week there and looking back on everything we've been through the last four months, to be 4-0 and in first place in the Big Ten East is a big, big deal. I couldn't be prouder of this team. We said going into this game that we had to find a way to win the game. That's all that matters – if you win.''
The No. 3 Buckeyes looked as if they were well on their way to unmasking the 10th-ranked Hoosiers as imposters at the tail end of the first half and on their first possession of the second half.
Indiana was on the verge of cutting the deficit to 21-14 with a first down at the 13 after a 51-yard hook-up from quarterback Michael Penix Jr. to Ty Fryfogle.
But linebacker Baron Browning knocked the ball loose from running back David Ellis on a slant pass and also recovered at the 7.
Quarterback Justin Fields led Ohio State on a nine-play, 93-yard drive that ended with his 9-yard touchdown run in which he leaped over a defender at the goal line.
The Buckeyes made it 35-7 with a 75-yard drive culminated by a 9-yard touchdown pass from Fields to wideout Garrett Wilson.
Day said he was "jacked" that his team looked to be on the verge of running away with the win.
The Hoosiers, though, kept coming.
Penix wound up completing 27 of 51 passes for 491 yards and five touchdowns. Fryfogle caught seven passes for 218 yards and three of those touchdowns.
Only four quarterbacks have thrown for more yards against Ohio State, Dave Wilson of Illinois in 1980 (621), Scott Campbell of Purdue in 1981 (526) and Jim Everett of Purdue in 1985 (497).
Ironically, the winning points were scored on a 36-yard pick six by cornerback Shaun Wade on an across-the-field pass with 49 seconds left in the third quarter to make it 42-21.
"By watching film, I knew it was coming,'' Wade said.
Wade was asked what is going awry in the secondary. He's the only starter in the backfield left from last season and cornerback Cam Brown has been lost for the season with a torn Achilles tendon.
"I feel like in the second half I don't know what it is, but we have to figure it out, especially in big games that we are playing right now,'' Wade said.
Wade credited Indiana with having "great receivers'' that made plays.
"We had a couple blown coverages and sometimes they just make a play,'' he said.
Asked if the Buckeyes have a national championship defense, he answered quickly.
"Oh, yeah, definitely,'' he said. "If you just go from the first half, that was a championship defense. It's the second half. But it's not just the defense, it's the team in total in the second half. We have to find ways to put points on the board, we have to find ways to stop missing field goals and we have to find ways to stop them on defense in the second half.''
Does a team with national championship aspirations give up pass plays of 68, 51, 63, 33, 25 and 56 yards? There were six other completions between 11 and 19 yards.
Browning said the big plays resulted from "miscommunication.''
"We knew Indiana would be a hard team to play,'' he said. "(The defense) is something we have to fix if we're going to be the team we want to be.''
Does a team hoping to hoist the only trophy that matters have its Heisman Trophy hopeful quarterback get picked off three times and sacked five times?
Does that same team have a 45-yard kickoff return nullified by a holding penalty? Or miss a 44-yard field goal?
Fields answered questions looking like he had just lost the game. He was in a daze.
"I didn't play well at all,'' he said. "I will improve. I will get better.''
His first interception might have been the worst throw he has made since becoming quarterback in 2019. It was placed smack in the middle of coverage by Jamar Johnson on the second possession of the first quarter.
The second was a planned throwaway that got deflected several times before falling into the hands of lineman Jerome Johnson four minutes into the second quarter.
Pick No. 3 was a wild throw down the middle that went to Jamar Johnson. Luckily for Fields, receiver Julian Fleming knocked the ball from Johnson and offensive tackle Thayer Munford recovered for a new set of downs.
"Of course, I made bad decisions,'' Fields said. "I had three picks. I just have to watch the film tomorrow and get better.''
Fields said the Buckeyes "have to start finishing teams.''
"We have to work on it in practice,'' he said.
Then he came up with a head-scratching comment with regard to playing better in the second half.
"I don't know how we do that,'' he said.
Fields wasn't a chump by any means in completing 18 of 30 passes for 300 yards and three touchdowns and running for 78 yards and a touchdown on 15 carries.
The Hoosiers blitz linebackers and defensive backs from every angle and that forced the coaches to take the tight ends out of the passing game in order for them to block.
Day applauded Fields' play.
"Really gutsy, really tough. He got hit today,'' Day said. "We knew going in today that it was going to be a high-risk, high-reward game. That's how they are. We had to be continually aggressive. Overall, I thought he played really gutsy. He made some big-time throws. They were blitzing. They were blitzing every snap, literally every snap. There were going to be negative plays and there were going to be some big plays. That's how it played out.''
What saved Ohio State was tailback Master Teague running for 169 yards and two touchdowns on 26 carries, backup Trey Sermon going for 60 yards on nine carries and Fields leaving the pocket to gash the defense with his feet.
At the top of the agenda for the upcoming practice week will be sealing the deal in the second half. The Buckeyes scored zero points on offense after the first drive on the third quarter.
Defensive lineman Tommy Togiai saluted Penix for not allowing his team to fold.
"It was that quick release, even though we were getting back to him,'' Togiai said. "I think we can do a better job just getting there faster. I think we just gave up big plays in the second half there. Tackling, too. We kept missing tackles.''
The team had the same difficulties on both sides of the ball in the second half in letting Rutgers have too much fun against the second-team defense in a 49-27 victory two weeks ago.
That game, though, was a no-doubter.
"Definitely not pleased. . . . a long way from pleased,'' Day said. "We have a long way to go. But we've played four games and it's almost Thanksgiving. That's very bizarre. That's why you are seeing such strange things this year.''
Next up is a game at Illinois, a winner over Nebraska yesterday.
Day said there are three points the coaching staff must look at with regard to the defense.
"You say to yourself, 'Do you have the right personnel there?''' he said. "So you look at who's going in. The second thing is, 'What is the scheme?' Is the scheme giving guys the right opportunities to be successful? Then if both of those boxes get checked, then it goes to coaching. Are you coaching it correctly? That's what Sundays are for. Where are those gaps that we need to fill in?''