Left-handed redshirt sophomore from Tampa, Florida, has led Indiana to 4-0 record in throwing for 1,070 yards and nine touchdowns and completing 60.7 percent of his passes.
Columbus – Michael Penix Jr. had pretty gaudy credentials coming out of Tampa Technical High School three years ago, and at various times he had standing scholarship offers from Tennessee, Oregon, Florida State, Arizona and Florida Atlantic.
He was the No. 13-ranked pro-style quarterback in the nation, according to Rivals.com.
When it came time to putting pen on paper in signing a national letter of intent in February 2018, his father was angry with the choice.
His son went with Indiana University.
Yes, it was that Indiana, the team that hadn't won a Big Ten championship since 1967 and won three bowl games ever.
The only quarterbacks of note the program had produced were Tim Clifford, Babe Laufenberg, Antwaan Randle El and at the time the incumbent No. 1, Peyton Ramsey.
"I didn't want him to go to Indiana," Michael Sr. said. "It was so bad and I was so selfish. I didn't even speak to him when he signed."
After all the commotion settled down, the son took his father aside and made an adult statement.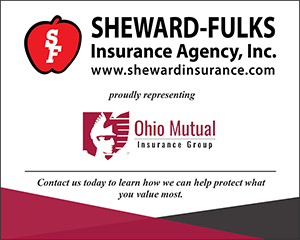 "I know what I'm doing, Daddy," he said.
Yes, he certainly did.
Penix, a 6-foot-3, 218-pound left-handed redshirt sophomore, will lead the Hoosiers into what might be their first real Big Ten showdown since the "Cardiac Kids'' and quarterback Harry Gonzo led them to the Rose Bowl 53 seasons ago.
Indiana, which has won its first four games since 1969, is ranked ninth going into a game against No. 3 Ohio State (3-0) at noon Saturday at Ohio Stadium. There will be no spectators as the university is following guidelines set by Governor Mike DeWine and Columbus mayor Andy Ginther in avoiding large gatherings during the COVID-19 crisis.
The Hoosiers are 20 ½-point underdogs.
All the numbers suggest this won't be much of a ballgame. The Buckeyes have won nine straight games over conference opponents ranked in the top 10 in The Associated Press poll. They have won 24 straight games in the series.
In 2019, the final score was 51-10 Ohio State.
"We do talk about ear muffs," Indiana coach Tom Allen said of the point spread. "I also understand reality."
His team has gone a long way in proving that it is for real with victories over Penn State in overtime, Michigan, Rutgers and Michigan State.
On September 30, Penix made a prediction before throwing a single pass: "I feel like we are going to shock the world. I know we are.''
The defense has been downright irritating in blitzing from all angles in getting 12 sacks and forcing 10 turnovers.
But Indiana is at this level mainly because of Penix, receivers Ty Fryfogle, Whop Philyor and Miles Marshall and tight end Peyton Hendershot.
Penix has thrown for 1,070 yards and nine touchdowns and has completed 91 of 150 passes for a 60.7 percentage.
Fryfogle, a big body wideout at 6-2, 215, has caught 24 passes for 424 yards and four touchdowns. Philyor totals 24 receptions for 287 yards and one score, Marshall 11 for 129 and Hendershot 14 for 89 and three scores.
Ohio State coach Ryan Day is considered to be a quarterback whisperer or guru – he just received a commitment from Class of 2022 No. 1 quarterback prospect Quinn Ewers of Southlake, Texas – and is high on Penix.
"He's fearless,'' Day said. "You've got to give him a lot of credit. Right now, he's playing almost perfectly. He's a very competitive player, as you can tell, and he has some really good weapons around him. For the most part, they have done a good job of protecting him and his receivers have made a lot of plays. We have to dial it up. That's why you have a team that is 4-0 coming in here.''
Injuries wiped out Penix's first two seasons. In 2018, he played in three games before going out with a torn ACL. Last season, he played in six games before suffering a right sternoclavicular joint injury. That's the joint between the clavicle and sternum.
He finally introduced himself to the nation by leading Indiana to a 36-35 overtime victory over Penn State opening day. His numbers were a pedestrian 11-for-27 for 99 yards, but he completed eight of his final nine passes.
Hoosier fans will never forget Penix's lunge in putting the football on the front left pylon of the end zone on a two-point conversion run that forced overtime.
"I just looked at the pylon and kept a laser focus on that," he said.
Since then, Penix has gotten better and better. Now, he will try to beat Justin Fields, a Heisman Trophy favorite and possibly the No. 1 or No. 2 choice in the 2021 NFL draft.
"I have already said how I feel about Justin Fields,'' Allen said. "He is really special. But I think we have a great one, too. It's a great opportunity for Michael. It's his first chance to play against Ohio State since he has been here. I am excited to see how this game, this environment and this opportunity pulls even more greatness out of him."
Penix brushed off being almost a three-touchdown underdog.
"It's nothing new to us,'' he said. "We were like that with other teams we played earlier in the season. But we don't really pay attention to that. We just go out and play our football.''
What makes Penix special is an ability to throw from many angles and release the ball quickly. Analytics people say that sometimes he forces the ball into crowds, especially when plays break down.
On the flip side, he is an equal opportunity quarterback in that everybody gets a little action.
"I touch the ball every play," Penix said. "I'm trying to let my guys out there touch the ball too."
Fryfogle said Penix has grown into the position mainly because he has been healthy and is getting repetitions.
"He just keeps getting better every week,'' Fryfogle said. "He has progressed a lot as a quarterback. He has learned the game, the coverages and the hard parts that a lot of guys can't figure out. Everybody can continue to get better, but he is dialed in. He knows where guys are going to be in coverage. He has learned how to beat the coverage, and that is the part he has really become great at."
Penix will go against an Ohio State front four that really is a front eight because of its depth.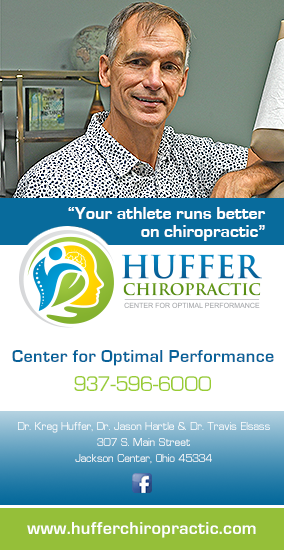 The Buckeyes haven't put down quarterbacks at the same rate as last season when they had Chase Young, but there has been no comfort zone this season for opponents.
Defensive end Tyler Friday said Penix doesn't have to go down a lot in order for Ohio State to win.
"We have to make sure he is uncomfortable,'' Friday said. "I think he's at his best when he is comfortable and has his feet under him. He's also a bigger quarterback and has an ability to see over the line. We can't let him get comfortable. I think our goal is to get him off his spot and get the ball out of his hands.''
Co-defensive coordinator Greg Mattison is impressed with the way Penix can make plays in an instant. He has been sacked five times for 31 yards.
"I think the thing they really do a good job of is they get the ball out really, really quick,'' Mattison said. "They catch the football. Their philosophy is they are going to spread the field and try to get the ball out before you get there.''
Indiana's weak link could be a running game that ranks 12th in the Big Ten at 95.3 yards per game.
The winner will have a clear path toward winning the Big Ten East and getting the free pass into the conference championship game.
Day was asked about playing a team with a 4-0 record in a must-win game.
"It's like that way every week for us,'' he said. "Whether somebody is 4-0 or 0-4 we have to win every game here. Every game is big. When Indiana is playing the way they are right now, it's certainly a little bit different in the fact that it's a major challenge for us. The way they are playing and the way they are winning games, our margin for error gets smaller and small.