Center Josh Myers said the third-ranked Buckeyes won't see any surprises on Saturday because opponents have been rushing extra defenders at them since last season.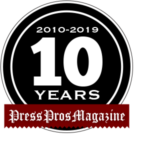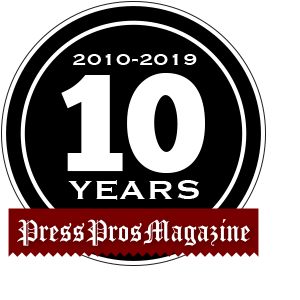 Columbus – That sound you might hear coming across the border from the west isn't necessarily the bouncing of basketballs as players get ready for the almost religious experience that is Indiana hoops.
In Bloomington this week, there actually will be more chatter about the football team that has won its first four games for the first time since 1969 and is looking like an honest-to-goodness challenger for its first Big Ten championship since 1967.
The talk must begin with left-handed redshirt sophomore quarterback Michael Penix Jr. and how he has completed big-time passes from every angle.
The still photo of his two-point conversion run in overtime to defeat Penn State is a classic.
But the Hoosiers also have been bringing it defensively, and their gambling, blitzing style will be on display against third-ranked Ohio State at noon in a nationally televised game on FOX.
"On defense, they are very, very aggressive,'' Buckeyes coach Ryan Day said. "They come at you in a bunch of different ways. It's hard to figure out where they are coming from. They blitz a lot and really don't have a lot of tendencies that way.''
The defense shut out Michigan State 24-0 last Saturday to the tune of four sacks, four turnovers, three first downs in 12 tries and 191 total yards.
Indiana was so blanketing that Spartans quarterback Rocky Lombardi was taken out in favor of Payton Thorne.
Head coach Tom Allen, whose roots primarily have been as a defensive coordinator throughout his high school and college career, has preached high energy.
That begins with the head man. He has lost teeth and received a gash on the left cheek celebrating with players.
"To me, if you want to win at any level, at any place, you've got to be able to play good defense," Allen said. "Getting in shootouts every week is not the way we want to function here."
Here are the stout numbers through four games:
There have been 10 interceptions and two fumble recoveries.
There have been 12 sacks and 14 quarterback hurries.
Opponents are averaging 3.5 yards rushing per carry with only three touchdowns.
Opponents are averaging 209.7 yards passing.
On third down, Indiana has allowed a 33 percent success rate (18 of 54). On fourth, it is 2-for-9 for 22.2 percent.
What's odd is that after linebacker Micah McFadden's team-leading 30 tackles, the next five are all defensive backs. That's usually an ominous sign when the secondary is at the point of attack on taking down ball carriers. They are safety Devon Matthews and cornerback Tiawan Mullen each with 21 tackles and cornerbacks Reese Taylor and Jamar Johnson each with 20.
Matthews has broken up five passes, "husky" Jaylin Williams has three interceptions and Mullen two interceptions.
But in defeating Penn State 36-35 in overtime, Rutgers 37-21, Michigan 38-21 and then Michigan State, the Hoosiers played teams that are rebuilding or have fallen off their pedestals.
Las Vegas bookies have made the Buckeyes a 20 ½-point favorite, and it's difficult to argue. In 2019, they annihilated the Hoosiers 51-10 in gaining 520 yards in total offense.
"They have a great quarterback and a great offense as a whole with the receivers on the outside,'' Indiana linebacker and leading tackler Micah McFadden said. "It comes down to our defense executing fundamentally and doing what the coaches tell us to do each day and each week.''
McFadden was just warming up.
"We have to perform at a high level and prepare that way throughout the week,'' he said. "We need to go into game day feeling confident in everything that we do, feel prepared, play lights out, play fast and physical, and play that Indiana football that we always talk about. We need to be ready to go. We cannot think about them being Ohio State or it being a big-time matchup.''
The Buckeyes have won 24 straight games in the series, with the 2010 game being vacated because of "Tatoogate.'' The series stands 75-12-5.
Indiana's last victories on the field came in 1988 (41-7) in John Cooper's first season and 1987 (31-10) in Earle Bruce's final season.
The last time the Hoosiers got within two touchdowns came in a 27-14 loss in 2001.
A key to another Ohio State victory will be whether the offensive line can handle the blitz.
Left tackle Thayer Munford was asked about what he sees in the defense.
"I would describe their defense as very hard working,'' he said. "They have a good scheme, they have good coaches. They just bring it every time. We respect them. No matter what the score was last year, last year is last year. That doesn't mean anything. We're focused on today. We're not focused on the past, we're not focused on their history against us. We're focused on right now. Right now, we're going to respect them. We can't wait to play them.''
Who stands out most?
"Everybody jumps out to me,'' Munford said.
Center Josh Myers pointed out that the Buckeyes see most defenses sell out against them by playing "unsound'' (taking risks).
"Most every game this season we've been blitzed 80 to 90 percent of the game,'' he said. "That's just something we have to live with and be able to deal with it and handle it.''
Myers credited the Hoosiers' fighting spirit under Allen.
"You can just see it on film the effort that they give,'' he said. "They are playing really hard.''
Munford said the line will be ready for the chaos that Indiana will bring.
"To me, it's going to be very interesting,'' he said. "Yes, they bring it a lot, but at the same time we'll be ready for it. We'll make sure that we'll be ready for it.''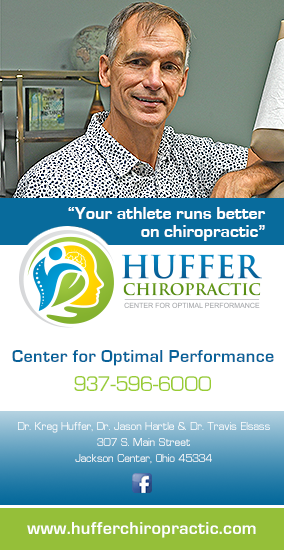 One of the best ways to throw off the blitz is to run the ball right at defenders.
The Buckeyes are averaging 200 yards rushing through three games, but it's obvious the coaches and players are still searching for consistency.
This group will never been confused with those featuring Beanie Wells, Carlos Hyde, Ezekiel Elliott and JK Dobbins.
Master Teague has been his usual punishing self, but far from being a breakaway threat. Oklahoma transfer Trey Sermon has been spotty at best in coming back from a knee injury and trying to ingrain himself into a new program.
"It's kind of weird,'' Myers said of the running game. "We do have mixed feelings on the running game right now. Two hundred yards a game certainly is not a bad thing, but it could just be prettier and better than it is. In so many games it has been so close to popping, but it hasn't for various reasons. It's frustrating, but we are moving the ball on the ground.''
The running game churning out first downs makes is so much easier for quarterback Justin Fields and his receivers to dominate.
"It's a massive deal,'' Myers said of running well on first down. "You can't get behind the sticks. You have to put yourself in a good, manageable second down situation, so it's huge.''
Myers, left guard Harry Miller, right guard Wyatt Davis and right tackle Nicholas Petit-Frere were four- and five-star recruits. Munford was a last-minute signing.
Despite all that talent, there are times when the line has been under duress or has had clunker games.
If bad things happen Saturday, look for the group to talk through their problems between snaps.
"It happens. We're not perfect,'' he said of hard times. "Sometimes we have bad games, bad days, just like anyone else. When that happens, we talk to each other. There is no one else on the field except us. We're all we have. We talk to each other and calm each other down.''
As for not playing last Saturday because of a COVID-19 outbreak among Maryland players and support staff, Day worked his players as if it were game week from Thursday through Saturday.
Not playing definitely interrupted the team's mojo.
"The hard part is that Indiana got the opportunity to play, so they've got a little bit of rhythm going on and we didn't,'' he said. "When you miss out on preseason, you miss out on the spring, that certainly hurts when you are not playing games. We tried to do the best we could in house to replicate games. Everything we did in practice was game rep. It has been a challenge, but that's this season.''