Lack of pre-season media respect is just one of the issues facing Anthony Grant the Flyers – fans, freshmen, and how to do more with less are points of concern, in no particular order.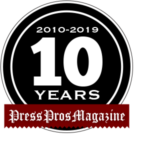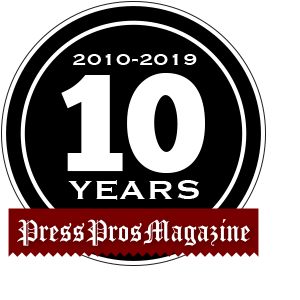 DAYTON — Rodney Dangerfield does not play guard for the University of Dayton basketball team. Rodney Chatman does.
But as far as the Atlantic 10 pre-season poll is concerned, Dangerfield should be on the UD roster because the Flyers gained no respect.
In the poll, conducted by the league coaches and selected media members, the Flyers are picked to finish no better than third behind Richmond and Saint Louis.
The Flyers finished 18-and-0 in A-10 play last season and their 29-2 overall record earned them the No. 3 spot nationally.
Most likely, the pollsters figure the Flyers can't overcome the loss of all-world A-10 Player of the Year Obi Toppin, Trey Landers, and Ryan Mikesell.
And the Flyers didn't fare much better with the predicted All-League team. Guard Jalen Crutcher was selected on the first team, but no other Flyer made first, second or third team.
Crutcher averaged 15 points last season, but was recognized more for his pin-point lob passes to Toppin, the ignition switch for Toppin's thunderous dunks.
Now, he is 'The Main Man' – probably a marked man.
"I'm the kind of guy who doesn't let anything get to me, on or off the court," said Crutcher. "I'll stay within myself and stay poised like I always do."
Another player expected to step forward is Ibi Watson, last year's super sub, or as Grant called him, "Our sixth starter."
"Just with the pieces we lost last year, I'm just looking to fill in where they left off," said Watson. "I'll do the things that I can to help the team win. I'll focus on that, whether it is more shots or whatever."

Fortunately for the Flyers, basketball is not played on paper, it is played on wood floors and the pre-season poll should be a huge incentive for coach Anthony Grant and his 2020-21 UD edition.
COVID-19, course, will have the last say on how many games will be played or not played. And when the season begins, only 300 fans will be permitted in the 13,435-seat University of Dayton Arena. And those precious seats will go to student and team relatives.
"Every day my mom and dad ask me about it and I tell them, 'I'll let you know whenever I find out,'" said Crutcher.
Watson hears the same question from his mother and said, "She is really excited about the season and wants to know if she'll be able to come to the games. She hasn't missed many games in my career. She's waiting to see and I told her no matter whether she is there or not I'll come out and play hard."
The fans, The Flyer Faithful, are such a huge part of UD basketball, so it will be different and perhaps difficult playing in a near-empty facility.
"We love the fan support that we get, night in and night out," said Watson. "It is a huge advantage for us. But we understand that even if they can be there in person they'll be watching on TV. So we understand we have their support whether they are in the gym or not."
Crutcher, known as Jalen 'Clutcher' for all the late-game heroics he has pulled off, is one who brings out the loudest of reactions from the fans.
"We have the best fans in the country," said Crutcher. "We wish they could come out and see us play because we feed off their energy. But if they are not in the gym we are still going to play hard for them."
A lot of the team's success will depend upon the quick development of the freshman class, Luke Frazier and R.J. Blakney, in particular.
It is a tougher challenge for them due to the pandemic this summer and the limited practice sessions they've had.
"Our freshmen are really good," said Crutcher. "But as a freshman coming in you have a lot to learn. Us older guys, we've just been working with them to make sure they get ready for the games. They're going to be good."
Said Watson, "The freshmen we have are real eager to learn. They want to get better, get better every day. They are making real good progression, real good strides. They'll be ready to contribute when the games start."
Another major piece for this season's team will be 6-foot-11 red-shirt senior Jordy Tshimanga. Tshimanga accumulated minutes last season, but more often than not was quickly beset by fouls. It is something Grant and the coaching staff is addressing.
And Tshimanga knows it more than anybody. When asked what he needed to do this season, he said, "I have to stay on the floor, stay out of foul trouble."
Said Grant, "We've studied a lot of film and have had conversations with Jordy in terms of what puts him in a bad way when it comes to picking up those fouls.
"The emphasis is practice is what he needs to do to be available to us, to stay on the floor," Grant added. "It was an issue last year and we will need him this year to be on the floor for an extended period of time. More than anything else it is a mindset. We have to instill in him that he needs to be smart, make sure he is available."
All the Flyers are anxious and available, even though a schedule has not been completed. They have added Bellarmine and Southern Methodist as non-conference home games.
More are to come, but as Grant said, "It is a work in progress."
So is the 2020-21 edition of the Flyers — a work in progress that is anxious, willing and almost ready.