The fulfillment of watching sons and daughters achieve provides a mom and dad untold pleasure, but doesn't spare them the somersaults of emotion that come with watching from the stands.  And no parent, regardless of personal experience, is immune.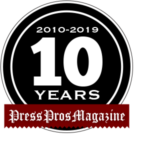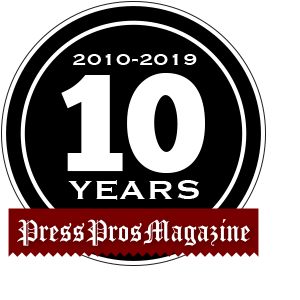 Columbus, OH – Bob Hoying fully understands now, but he certainly didn't back during his high school days.
He remembers scanning the crowd from the playing floor at St. John Arena when he and his St. Henry Redskins' teammates were securing a pair of state basketball championships and noticed that empty seat next to his father, Vern.
Oh, Vern's wife, Sue, was there in both 1990 and 1991 when St. Henry dispatched its state final opponents with relative ease.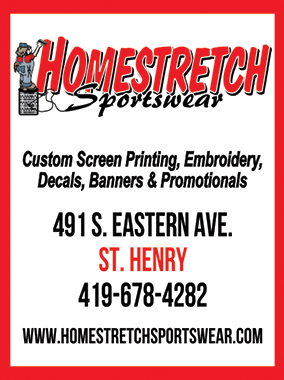 She just wasn't there.
"She was too nervous to watch," Hoying recalls with a bit of bemusement in his voice. "I don't think she saw very much of either game. She was out on the concourse, pacing around, waiting for it all to be over."
What Sue Hoying felt then is what Bob and his wife, Jill, have felt these past few years watching son, Jacob, play quarterback and daughter, Ava, play volleyball for Bishop Watterson High School in Columbus.
If you're a parent, you've felt it, too.
It's that odd, uncomfortable, exhilarating mixture of hope, anxiety, pride and frustration amid the senses-on-fire experience of watching your progeny perform while you sit absolutely powerless to assist in any way.
"Now I have those same feelings my mom experienced," Bob said. "It's so awesome watching your kids perform in the big moments when it matters most. That's extremely gratifying. But it can also make you really nervous."
You can therefore bet the blood was pumping furiously Friday when Ava, a 6-0 sophomore outside hitter, had 13 kills in Watterson's four-game loss to Parma Padua in the Division I state volleyball semifinals.
After splitting the first two games, Watterson fell in the final two, 25-21 and 25-23.
Those are the kinds of games that torture parents, as was Jacob Hoying's playoff football loss with the 16th-seeded Eagles at No. 3 Thornville Sheridan. That 28-20 final came down to Jacob driving Watterson deep into Sheridan territory, only to have a linebacker intercept an over-the-middle throw with less than one minute remaining.
You'd think the Hoyings would be better-equipped to handle the wild spikes in parental emotions better than most, given Bob's experience dealing with similar fluctuations at the highest levels.
After all, he still ranks third in career passing yards after starting for three seasons at Ohio State. And the highlight of an NFL career cut short by an elbow injury was a 1997 comeback win he directed over the Cincinnati Bengals with four touchdown passes and 313 passing yards.
But big-time success doesn't spare any parent big-time knots in their stomach.
"My mom's dad was Wally Post," Hoying said of the Cincinnati Reds' hard-hitting outfielder of the 1950s and early-60s, a member of the club's Hall of Fame. "She grew up around that, so you'd think she wouldn't be as nervous given that experience in her family. But it's different when it's your kids."
It sure is.
"I was so nervous watching Ava and her teammates win the regionals in volleyball I couldn't even text," Hoying said. "My fingers were shaking. It's weird how you can have no control and still be more nervous than if you were playing yourself."
That dilemma drives some parents to lend their vocal, uh, encouragement from the stands, which although well-intentioned can and often does do more hard than good.
Or, it can manifest itself in kitchen-table conversation or second-guessing at home that heightens the pressure to perform.
"I don't think Jacob or I ever felt pressured to be good by our dad or mom," Ava said. "We both just loved our sport and wanted to be good, so we've both worked as hard as we could to be as good as we can be."
Ava's aunts — Bob's sisters, Molly and Betsy — both won volleyball state championships at St. Henry and played collegiately.
Bob's wife, Jill, is the sister of Amy Fickell, the wife of former OSU player, longtime assistant coach and 2011 interim head coach Luke Fickell, who has his Cincinnati Bearcats unbeaten and eyeing a College Football Playoff berth.
So athletic success runs traces back generations for the Hoyings and likely won't stop flowing any time soon.
Ava has two more years to build on her promising start at Watterson, and seventh-grade sister Layla is right on her heels with the same elite club volleyball program.
Jacob was a first-team all-Central District selection this season and is certain to play football in college once schools figure out how to balance their scholarship numbers with the NCAA adding an extra year to players' eligibility clocks this season, but no additional grants-in-aid beyond the current limit of 85.
Whatever Jacob has done starting three seasons at Watterson has established a bar his younger brother, Nash, a second-grader, will no doubt attempt to scale.
Bob watched the final pass of Jacob's high school football career from the coaches' booth, having coached his position throughout high school after being head coach of both his grade school and middle school teams.
"I just gave him a big hug afterward," Bob said. "I'm so thankful I was able to coach him all those years. To be able to spend that time with him and all his friends was just such a blessing."
Jacob Hoying uses the same phrase to describe the feeling of having his father coach him. 
"It was such a blessing to spend that time with my dad," Jacob said. "He's worked with me since I was young. I know I wouldn't be the player I am without all that he's taught me, but I never felt the need to compare myself to him."
The timing of Jacob's arrival as Jill and Bob's first child coincided with Bob's injury that drove him from the NFL and into what's become a wildly-successful career as a Columbus real-estate developer.
The sprawling Bridge Park project that's linked downtown Dublin to an array of shops, restaurants and condominiums via a sprawling walking bridge across the Scioto River is the work of Crawford-Hoying, the firm that grew out of Bob's chance meeting with his current partner on a golf course years ago.
But it's more likely the reason Bob never put undue pressure on his son, or his daughter, to match some family standard of sports excellence is the healthy perspective and calm demeanor that radiates from his core.
A quick flashback to perhaps the most searing disappointment of his college years illustrates that:
Minutes after OSU's 31-23 loss at Michigan in 1995, Hoying's senior year, the final regular-season game of his career, a defeat that cost the Buckeyes a trip to the Rose Bowl, Bob sat disconsolate at his locker, the full weight of falling short against the Buckeyes' arch rival weighing heavy upon him.
A notable teammate who shall go unnamed had profanely turned away reporters' inquiries about 313-yard rushing success of Michigan's Tim Biakabutuku that day.
But Hoying, who could have easily taken the same petulant approach, instead looked up as reporters approached and said: "What can I do for you guys?"
Such class resonates years later when Bob reflects on his takeaway from what's been a challenging season for high school athletes and their parents. 
"When the Big Ten cancelled its season in August, I told my wife, 'There's no way we're playing this season,' " Bob said. "I just feel very lucky we were able to get the year in because of all the work these kids put into it.
"If you were a baseball kid last spring, and you were a senior, that was all taken away from you. I was just back in St. Henry a few weeks ago for a thing where I got to see a lot of my old teammates. It's awesome to have those memories for the rest of your life.
"I'm glad our kids got to have the chance to experience some of those moments that I was fortunate enough to experience with my friends growing up."
Bruce Hooley is a former sports editor of the Troy Daily News. He hosts the Bruce Hooley Show from 5-7 p.m. Monday-Friday on 98.9 The Answer in Columbus (989theanswer.com) and the We Tackle Life podcast with Fox NFL analyst and College Football Hall of Famer Chris Spielman.