Offensively inept in the first half, New Bremen flipped the switch in the second half to overcome a 13-0 deficit…and hold Lima Central Catholic out of the end zone on a two-point conversion to win the Division VII state semi-final.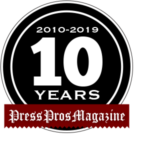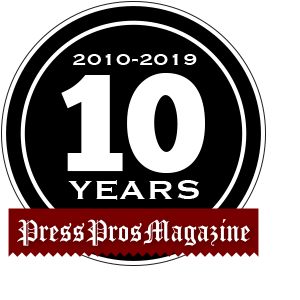 Wapakoneta, OH – Surely when Charles Dickens wrote his epic Tale of Two Cities back in the nineteenth century…he was thinking of some futuristic football novel for a sequel – a Tale of Two Halves, perhaps!
And had he done that surely he would have used the New Bremen Cardinals as his subject (New Bremen was founded in 1832) and he might have been declared clairvoyant.  Because…that's exactly what those same Cardinals did Friday night to slip past Lima Central Catholic and win the Division VII state semi-final game, 28-26.
What they did was overcome a 7-0 halftime deficit, a 13-0 third quarter deficit, and outscore LCC 28-19 in the second half after a moribund first half to shock the favored T-Birds…and literally leave them six inches short from tying the game with 30 seconds remaining on a two-point conversion.  That's how much senior running back Rossi Moore lacked from sending the game into overtime.
Moribund first half?  You couldn't have played worse on offense, the Cardinals getting just 39 yards of total offense…and losing starting tailback Zach Bertke on the second play of the game.
And the fact that they had a chance to come back in the second half is credit to their defense, which played heroically in the first half, denying LCC a pair of touchdowns until coach Chris Schmidt could shake things up in the halftime with a locker room speech.
"I just told them we're playing not to lose…too tentative,"  said Schmidt, later.  "I told them we're going out to play to the win in the second half (with an onside kick the start the half), and they just loosened up and started to make some plays.  Once we made some plays we became more confident and took the momentum of the game."
In the process they got a huge lift from a sophomore, Hunter Schaefer, a heretofore JV running back, who stepped in for Zach Bertke and ran for 69 second half yards, scored a touchdown, and literally snatched the momentum and some swag away from LCC's vaunted running trio of Rossi Moore, Quintel Peoples, and Bryan Hines.
"It just feels good that I can step in and fill Zach's shoes, because he's a really good running back,"  said Schaefer, almost apologetically.  He'd much rather play, than talk.
"It felt amazing.  I've never scored for the varsity before so I was just trying to get it into the end zone."
And, there was some fate, perhaps.  After beating Marion Local last week with a couple of special teams plays – a blocked field goal and a blocked punt and return for a touchdown – New Bremen blocked the extra point try after after LCC's second touchdown that kept the score at 13-0 and created a huge opportunity for New Bremen later, at the end of the game.
But in a word…it started out 'stinko'.  LCC was favored because of their speed – quickness – and the confidence they possessed after beating up on some suspect teams and hanging 62 points on Hopewell-Loudon in the regional final last week.  And defensively, that quickness prevented Bremen and quarterback Mitchell Hays from running their sweeps and misdirection and getting upfield for the entire first half.  Bremen couldn't move the ball, and Hays couldn't get out of his own backfield.
In the meantime LCC got on the board first with 2:52 left in the first quarter on a 15-yard touchdown pass from quarterback Evan Unrue to Bryan Hines (the first of three for Hines on the night) to go up 7-0.
LCC moved the ball deep into Bremen territory three times in the first half, only to miss on a 37-yard field goal attempt in the first quarter, turn the ball over on downs in the second, and with 6 seconds remaining before halftime the Cardinals' David Homan picked off Unrue at the 5 yard line as the T-Birds were going into to score.  Previously noted…the defense saved their season.
Kicking off to start the second half Schmidt tried to wrest the momentum away, attempting an on-side kick.  That didn't work, and in fact it inspired Bryan Hines to go 89 yards a minute later for his second touchdown reception of the night.  However, on the conversion attempt Nick Alig got a hand on the kick and spun it wide left – no good.

Enter Hunter Schaefer, and some offensive momentum – finally – for New Bremen.  After Mitchell Hays had his best run of the night on their following possession to move the ball across midfield, Schaefer busted one through the LCC secondary, cut it back to the sideline, and 34 yards later lunged into the end zone.  Only…he was ruled out at the four yard line.  But a fired up Hays did tally on the next play from scrimmage and suddenly, at 8:24 of the quarter, the score was 13-7.
But only for a moment, it seemed.  On their next possession LCC immediately moved into New Bremen territory with the running of Rossi Moore, and Unrue and Hines hooked up for a third time on a 43-yard touchdown pass in which three Cardinal tacklers collided in their attempt to bring him down.  At 6:33 of the quarter LCC led 20-7.
New Bremen had resisted the temptation to throw for the most part, trying to possess the ball as much as possible and keep LCC's running game off the field.  And, if they could run it themselves, Chris Schmidt believed that maybe they could tire out the T-Birds, who played a significant number of people on both sides of the ball.
It might have worked.  For on the next possession Mitchell Hays finally got loose at the 50 yard line and weaved through the secondary for about 70 yards (only 50, officially) and scored at 4:00 to cut the margin to 20-14.
The momentum was officially now New Bremen's, and one possession deep in the fourth quarter Hunter Schaefer finally did get the ball in the end zone, from 28 yards out, to give the Cardinals their first lead.  But an unsportsmanlike penalty forced kicker Owen Gabel to try the PAT from NFL range – 35 yards – and he nailed it.
The defense stiffened, and one could sense that some air might be hissing from the LCC balloon.  Dan Homan, playing gunner on the kickoff team, blew up Quintel Peoples on the ensuing kickoff, and suddenly the T-Birds looked less energetic than in the first half.  They failed to move the ball, giving it back to New Bremen with eight minutes left in the game.

Hays and company did move the ball…taking four minutes off the clock before driving to the five yard line.  It took three tries, but on fourth down Hays juked one tackler, tucked in behind a blocker and scored right up the middle to make the score 28-20 with 4:21 left in the game.
LCC had one more shot, and with 3:56 to work with they started up field, moving, then seemingly stalled on the 35 yard line with a fourth and 15.  They converted it on a pass to Bryan Hines – first down on the 15 yard line with 1:06 remaining.  They edged to the five, first and goal, and tried three running plays before connecting on a four-yard touchdown pass to Connor Gephart to make the score 28-26…with 30 seconds left.
Now the importance of Nick Alig's play on that blocked extra point loomed large.  LCC couldn't kick and tie, and forced to go for two they snapped the ball directly to Rossi Moore, who had fought cramps for much of the fourth quarter.  Moore started right, but had to side-step a teammate blocker who had fallen down before he could turn for the end zone.  It cost him just enough time for the Cardinal pursuit to catch up with him.  His knee hit the ground six inches before he could extend the ball across the goal line.  New Bremen had held to win…28-26.
"I don't know how close it was, but I don't care,"  said Chris Schmidt.  "When they said he was down that's all I needed to know."
Who'd a thunk it?  Seriously, a program that just a few short years ago had been on the brink of giving it up football altogether.  Now, next week the Cardinals will play Warren John F. Kennedy for the 2020 Division VII title.  Suffice it to say, as they say it takes a village…it also takes an entire team, and the unexpected contributions of someone like Hunter Schaefer.
"He got our offense going," said Schmidt.  "He gave us some yards and someone besides Mitchell to help us hold onto the ball and keep it out of their hands.  The kids love him because he just goes about his business.  He's not going to talk if you try to interview him…he just loves to play football."
Mitchell Hays, himself, was nearly speechless…and yet is one of the more eloquent ones you'll find.
"We're just trusting in the process right now,"  he said.  "We've played fantastic teams throughout the playoffs, we just keep getting better each week, and it's showing.
"We weren't good in the first half, just 39 yards total.  In fact, excuse my language, but Coach Morris told us during halftime that it was p- – – poor offense, and that we've got to focus.  We play a lot of the same guys on both sides of the ball, and we were playing good defense, but we had to pick it up on offense.
"You can't believe this,"  he added with the biggest smile you can imagine.  "If someone had said New Bremen was going to state this year no one would have believed it.  But we're here now, and it's special."
Chris Schmidt took one last stab at explaining what the 'Caridac Cards' had just accomplished.
"We played with some discipline, I think,"  he said.  "We wanted to take our shots, but we wanted to do it within what we felt comfortable with.  We had to possess the ball as much as possible to wear them down and keep [those three backs] off the field, and I think we did that.
"And we found a way to make a stop.  Like I said, I don't know how close he was (Moore on the two-point conversion), but he didn't get in.  And that's all I needed to know."
A tale of two halves?  Dickens couldn't have done it better!