Tippecanoe reached the Division II state semifinals for the third time in program history. But they ran into the state's top-ranked team and a quartet of power hitters in a four-set loss on Friday.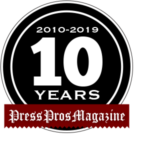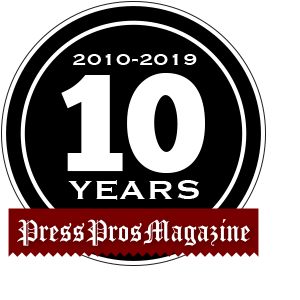 Vandalia, OH – Their season was filled with uncertainty and sacrifice. Success and solidarity. Teamwork and talent.
When the Tippecanoe High School volleyball players look back on a challenging 2020 season they'll remember a third straight conference championship. They'll remember three straight Division II district titles and a regional championship, too. But most of all, they'll remember each other.
And Red Devils Nation won't long forget them, either.
Friday's four-set loss (20-25, 25-18, 25-23, 25-15) to Gates Mills Gilmour Academy in the D-II state semifinals ended two victories too soon. But the list of names that contributed to the program's third state semifinal appearance will continue on to inspire the Red Devils' next state run.
In 1992 it was names like Angie May, Maggie Oaks, Stephanie Shatto, Julie Skolnicki and Katrina Wenger.
In 2007 it was Hilary Andrews, Cassie Berning, Evelyn Carus, Hallie Donathan, Abby Dowd and Gina Porto.
And in 2020, it was seniors Molly Achterburg, Morgan Haas, Kaitlyn Husic, Alayna Liskey, Corinn Siefring, Alaina Titley and Rachel Wildermuth that added to the Red Devils' legacy.
"Even if it's a sad day for Tippecanoe volleyball, it's still a great day," Tippecanoe coach Howard Garcia said. "The bottom line is not a lot of teams are able to say they are in the final four.
"As I told the girls, last season we were talking about a season of records. You don't go 27-1 because you're not a good team. You don't get recognized as the No. 6 team in the state because you're a bad team. You don't get all-state players because you're a bad team. That has a lot to say to what these kids accomplished."
A journey that started as seventh-graders learning to play together back in 2015 came to an end six years later on Friday … Friday the 13th, no less. Playing on a date like that should favor a team nicknamed the Red Devils. And for the first set it did. It was Tipp that looked like the perennial state qualifier, not a team making its third semifinal appearance overall. Tipp took it to Gates Mills Gilmour Academy – the top-ranked team in the state – in the first set 25-20, catching the Lancers flat at Vandalia's Student Activity Center.
"We've created a really strong bond and every single moment since sixth grade we've worked toward this," Siefring said of a senior class that capped its careers with a 96-12 record. "I've had a lot of fun with them.
"I really enjoyed playing with this team and I love every single one of them. I'm super proud. It's a great feeling to have this entire community behind us. After our last win it was a super exciting feeling. I really enjoyed that."
For sure, Tipp (27-1) gave Gilmour (22-1), a team making its 10th state semifinal appearance, all it could handle in sets two and three. It was in the fourth set the Lancers' big-game experience – and arsenal of big hitters – showed up most. Most teams have one or two go-to hitters. Gilmour unleashed all four in a decisive victory that propelled them into Sunday's D-II state championship game.
"When you are not used to being in the moment, sometimes the moment gets you," Garcia said. "I will say with total certainty the kids were giving their all … in regards to every single skill they have been taught. When you get caught up in the moment and the moment starts pushing you back, sometimes it affects you."
In the second game, Tipp led 9-7 before Gilmour scored the next six points. The game was tied 13-13 and 18-18 until Gilmour closed it out with a 7-0 run with two kills, two aces, a block and two Tipp attack errors.
In the third game, Tipp led 22-19 on a Husic ace and appeared on the verge of taking a 2-1 lead. And they might have had Gilmour not called timeout and regrouped. The Lancers emerged from the huddle and tied it 22-22 with a kill, block and kill forcing Tipp to use a time out. The teams traded kills – Tipp's coming from Siefring – for the 23-23 tie. But the Lancers scored the next two points on a Brinn MacLellan kill and won the game on Tipp's hit out of bounds.
Tipp and Gilmour combined for 48 plays in the game. They were separate by one point or tied on 35 of them. Both coaches pointed to that 22-19 score as the turning point in the match.
In the fourth game, Tipp again led 6-5. But Gilmour started wearing down the Red Devils' defense by battering them with spike after spike. A Red Devils' team that kept the ball in play the first three games with standout digs from Titley, Wildermuth and Siefring – among others – now had trouble making them consistently.
The Lancers used a 6-0 run for a 10-4 lead and kept pressuring the Red Devils. Tipp got as close as 10-7 and 12-9 before Gilmour pulled away. A 16-12 deficit became 19-12. A pair of Siefring kills made it 21-14. The teams traded service errors making it 22-15. The Lancers then ended the match with kills from Sabrina Gremm, Kathryn Randorf and a Randorf ace.
"As soon as we got comfortable enough and found our rhythm, we could throw the ball anywhere we wanted and everyone could start scoring points," Gilmour coach Dan Coughlin said. "I think that's what really made it challenging for Tipp City."
Gilmour pounded out 60 kills to 47 for Tipp. Randorf led Gilmour with 19 kills, Gremm had 15, MacLellan 12 and Jocelyn Carter nine. It wasn't so much the accuracy that did in the Red Devils but the power the Lancers' hit with.
"A lot of the teams we play have one hitter to focus on. This team had all the hitters," Wildermuth said. "It was different to have to be ready for any position for the ball to come from."
Junior Ashley Aselage, Siefring and Wildermuth each had a team-high 12 kills for Tipp. Wildermuth added 27 assists and Hannah Wildermuth 15. Titley led the team with 14 digs, Rachel Wildermuth had 13 and Siefring 11. Achterburg and Rachel Wildermuth each had three blocks.
"As good as Gilmour is I think they felt the pressure. We tried to push them," Garcia said. "How do you react within that given pressure? … One thing I noticed was when we pushed back, Gilmore did not like getting pushed. They did a lot of things I thought was not typical of them.
"You gotta give Gilmore the credit. They're very disciplined. They're very savvy. They're very well coached. Our kids are the same thing and they do a great job. At the end of the day the better team won today."
In the end, Gilmour's state experience might have helped them win out. Gilmour lost in the D-II state semifinals to Middletown Bishop Fenwick last season. It's a feeling the Lancers' made sure to remember entering this year's tournament.
"Feeling what a loss is like, that was big motivation not just today but for our entire season. That was big in motivating us for today," Gilmour's Emma Klika said. "It was one of the worst feelings ever. From day one we said we are not going to feel like that again."
Mix in Gilmour's state-caliber schedule and the Lancers' held an advantage there, too. Gilmour – which has five players moving on to D-I colleges – played no less than 10 teams ranked in the final state polls in D-I, D-II or D-III. That included a four-set loss to Parma Padua Franciscan (No. 1 in D-I) and a four-set win over Chardon Notre Dame-Cathedral Latin (No. 4 in D-II). Gilmour and NDCL meet for the title.
Tipp, which played in a Miami Valley League bubble during the regular season, didn't face a state-ranked opponent until beating No. 13 Fenwick and No. 7 St. Bernard Roger Bacon in the regional tournament.
"I think having the experience of being here helped us a lot. We know what to expect," Randorf said. "We know coming in this is going to be the best of the best. We have so high of hopes and we're hoping to win a championship, obviously, and I think that mentality really helped us."
Gilmour has appeared at state eight times since Tipp's last trip in 2007, with a title in 2015 and runner-up finishes in 2008, 2010, 2011, 2013 and 2014. The Red Devils' don't plan on waiting so long next time.
"This senior class taught them a lot. These guys are just flat-out awesome," Garcia said. "They're good leaders. They're good people. They're going to be outstanding folks as they leave our community."
Garcia recalled talking to Siefring, Titley and Wildermuth when they were freshman "and they were still trying to figure out what the heck was going on. I said this is going to be their moment. They did an awesome job. … The seniors had such an impact. They contributed to the program in ways no one can imagine that's not seen in numbers."
If the Red Devils needed proof of their positive influence on the community, they got it before the match.
"We got a video compilation of alumni wishing us good luck, giving us a little bit of confidence right before the game," Siefring said. "We watched it in the locker room. That was super sweet."
Added Titley: "I think the coolest part about (this season) was the community. We ran through the schools and it was super cool to see how many supporters we have. Our AD is screaming the whole game. I loved it. … Everyone (on the team) – and the community – has had an impact on me. That's definitely the biggest thing I'll remember. The relationships were huge. That's what got us here."