The Maryland Terrapins have had eight known cases in the last week, prompting athletic department and university president to shut down all football activities.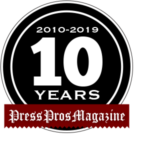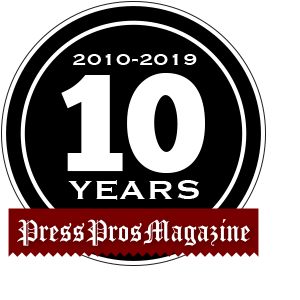 Columbus – It looked to be just another typical work day in the lives of Ohio State football players as they prepared to play Maryland on Saturday at College Park.
Their focus was to clean up some tackling and pass coverage issues, cut down on the alarming number of penalties that have bitten them all season and to have more focus in the second half when the score gets out of hand.
Buckeyes quarterback Justin Fields said at noon Wednesday that he had a healthy vegan breakfast, lifted weights, got treatment in the trainers' room and watched film before joining a Zoom teleconference with the media.
The rest of the day would be filled with more film work, practice and meetings.
Would he visit friends?
"I really don't go anywhere other than the Woody, home and the grocery store,'' he said of the Woody Hayes Athletic Center. "It's a good thing. I haven't been spending any gas money.''
Roughly two hours after Fields spoke, Ohio State's sports information department emailed reporters that Maryland's team was struck by an elevated number of COVID-19 cases and that the game had been cancelled.
Maryland's publicists sent out an email stating that eight of its players had tested positive for the virus in the last seven days. The university has shut down all team activities.
The Big Ten had no bye weeks scheduled when it revealed its nine-game schedule in October, which means the No. 3-ranked Buckeyes and Terrapins will play a maximum of eight games before the postseason.
For Buckeyes coach Ryan Day, this had to come as a punch to the face. His game plan immediately went for naught. But he also had to be relieved that his players, coaches and support staff didn't set foot in the state of Maryland and risk getting a mass infection of their own.
The man probably began working immediately on a game plan for what will be a crucial East Division game against Indiana next Saturday.
"The health, safety and well-being of our student-athletes is our main concern," Day said in a statement. "Obviously, we are disappointed at not being able to compete this week, but I am incredibly proud of our team and the way they have handled themselves throughout this entire pandemic. We wish Maryland, their student-athletes and programs well as they battle through this issue."
This is the second time a virus outbreak has played havoc with the conference schedule. Wisconsin had two games wiped out by a wave that topped out at 15 players and 12 staff members.
This week alone, the Southeastern Conference, which has less-strict testing policies and allows spectators into stadiums, has had to postpone four games, Georgia-Missouri, Alabama-LSU, Texas A&M-Tennessee and Auburn-Mississippi State.
Ohio State was supposed to have kicked off at 3:30 p.m. on the Big Ten Network.
Maryland athletic director Damon Evans and university president Darryll Pines said it was a "joint decision to pause football activities'' following a recommendation from the university's health officials and consultation with the Big Ten office.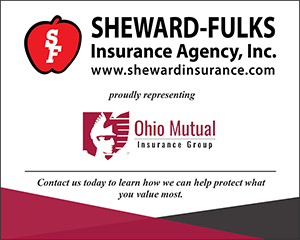 Critics have said the Big Ten put its teams in a potential deep fix for the postseason by not having off weeks inserted into its schedule. That's because university presidents and commissioner Kevin Warren waited until the medical experts led by Ohio State head physician Dr. James Borchers gave clearance to play only with strict safety guidelines in place.
By then, the SEC, ACC and Big 12 were well into their seasons and had the flexibility of bye weeks built into their schedules.
To some extent, that is bunk. No one on the College Football Playoff committee would scratch an undefeated Ohio State off his or her list if it plays six or seven games. The Buckeyes clearly are one of the four best teams in the country with Alabama, Notre Dame and Clemson. They also didn't do anything wrong with this particular cancellation.
But the Buckeyes would have no argument for not being picked if they play fewer than five games. They wouldn't qualify for the Big Ten championship playing five games or fewer.
Warren and the Big Ten should not be criticized for showing patience. The conference had no practice at this. No one did. Its only misstep was saying the season was being postponed with no football during the 2020 calendar year and then doing an embarrassing about face when teams such as Ohio State, Michigan, Nebraska and Penn State applied pressure to have another look at the situation.
Maryland should not be vilified and be charged with sloppiness in its handling of COVID-19. This is nature at work and the enemy is invisible just like a cold or flu bug.
Let's put in this way: The last time the world was struck by such a pandemic was in 1918 when Babe Ruth was pitching – not batting – for the Boston Red Sox.
The season did not start on time and was shortened. The Red Sox won the American League pennant playing 126 games instead of the usual 154. Runner-up Cleveland played 127 games. The Babe himself was limited to 95 games.
Was Ruth injured? Did he eat too many hotdogs?
No, the Babe almost died because of the misnamed "Spanish Flu'' that was brought from Europe by soldiers returning from World War I. His temperature peaked at 104 degrees. Sound familiar? Like COVID-19, it originated in, ta da, that cesspool of the world China. It's the same country that has gifted the United States with the emerald ash borer, lady bugs, lady bugs, killer carp, avian flu, swine flu and SARS.
Ohio State football is proof that a faux bubble can work. Some coaches are living in hotels for fear of contracting the virus from family members. Day wears a mask inside his home. Players are going to school on line.
This has been working for the Buckeyes because the athletic department and team are taking the virus seriously. Athletes are told since they are knee high that team is everything. Don't do this because it will hurt your team. Don't embarrass the team. Work hard for your team.
Cornerback Shaun Wade was asked by the media about getting burned for long pass plays and touchdowns the last two weeks. His response went back to team.
"Really, all I care about is just winning," Wade said. "At the end of the day, you just want to win. If I play bad and we win a natty (national championship), I'm going be happy because we won the natty."
Wade decided to return before the aborted spring practices rather than put his name in the 2020 NFL draft in order to win a national championship. When the Big Ten said it wouldn't play ball, he and his parents were front-runners in the drive to play. He did declare for the 2021 draft when it appeared that the conference pulled the plug on a season, but quickly opted back in when the season was back on.
Why?
Of course, Wade wanted to improve his stock in the draft. He was getting a chance to move from the slot to No. 1 cornerback. Most of all, he wanted a national championship ring and wanted to be with his brothers.
There aren't too many more disciplined groups than athletes. They know what's at stake.
As for the fans, athletics are more than a release in this crazy environment. It might not be healthy for some sitting in front of the flat screen pounding beer and eating greasy wings, but one can't argue the mental health break that comes with a ballgame.
Make no mistake, though, finishing this college football season will be like walking in a minefield without a map. It's a good bet that one or more teams involved in the College Football Playoff or top shelf bowl game will lose a player or players to infection. Some postseason games could be cancelled or pushed back.
Day has said several times that everyone on the roster must assume he will play because of infections, and that extends to walk-ons.
Play on?
No way this corner is advocating shutting down the game. It's best that this corner expresses opinions about whether the kickoff should be abolished or the CFP be expanded to eight teams, but these lips are zipped during an international health problem. The decision to keep playing should be placed on the shoulders of people like Ohio governor Mike DeWine.
Athletic teams, though, have been at the very top of the list when it comes to playing it safe. It would be terrible if a team like Ohio State has the season taken away because of the neglect to follow the rules by so many others.