It strikes me ironic that the state volleyball tourney will have the atmosphere of a JV football game, that there's no reason to see the football state semi-finals in person, and that all those people who refused to accept the results of the last presidential election expect just the opposite now. And when is the right time to believe even the president of your university?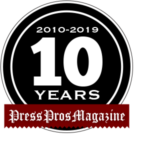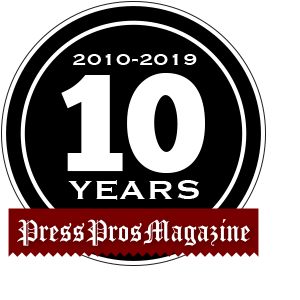 Some thoughts on current events as they tumble down around us this week, this weekend, and next –  the wrapping up the fall sports season in volleyball and football.
The irony of it all……
The cry is suddenly unity over all things.  But am I the only one struck by the irony of those who insist that we accept the results of last week, get over it, and move on…when the same people have done just the opposite for the past four years? And seriously, I have moved on, accepting the fact since July that this was to be.
The cry is about bringing people together, and the new president promises he will do that. But when in the history of the world has it worked to unify people when you take from one group that's spent a lifetime making themselves secure and independent…and give it to another group that hasn't?
When has mandating anything worked, even seat belts? To this day I grit my teeth when I wear them because the $100 fine for not wearing them amounts to little more than revenue enhancement by the state of Ohio?
And the list of empty 'feel goods' doesn't stop there.  For instance….
This weekend's state volleyball Final Four promises to be one of the best in recent years, with iconic programs, historically, making returns to the tournament – Cincinnati Mount Notre Dame, Newark Catholic, Parma Padua, and Gilmour Academy.
And of course, New Bremen is quickly becoming a member of that group of icons, making its fourth consecutive trip, seeking its third title in three years in Division IV.
And Tippecanoe, and coach Howard Garcia, cracks the Final Four lineup this weekend for the first time since 2007, one of two teams in the state with perfect 27-0 records (Tiffin Calvert being the other).
So yes, it's going to be good. And yes, it's going to be convenient…because it's being played at Vandalia Butler Student Activity Center.  But with limited attendance, no one's going to be able to see it in person.
The 'SAC' as it's called,  is a gorgeous venue, and probably big enough (5,000) to handle all the people that might come on this particular year.  But that business about Covid, you know. The OHSAA has announced that a maximum of 600 people will be allowed for each game, and that only 292 tickets will be allotted to each school.
With empathy for the OHSAA's situation, and their history of making a state tournament appearance a memorable experience in the life of an adolescent participant…this will amount to the atmosphere of a JV football game. Sad!
And few can disagree that when the OHSAA began televising the state football and basketball tournaments several years back the attendance began to plummet.
It was done, of course, to enhance revenues by selling the broadcast rights, but apparently no one thought about the Pandora's Box syndrome. That being, when you make it easy for people to stay at home and watch it free from the comfort of their living room…they will!
Now, in 2020, with the Covid protocols, a lot of games this season have been streamed, making it even easier to watch high school football without leaving the convenience and security of your local Mug and Mozzarella. Which to my thinking opens another Pandora's Box for the future, and a demand for more streaming to accommodate people in hospitals, nursing homes, people out of the area – a myriad of reasons.
But for the immediate weekend, again, if only 1,500 people are allowed…outside of parents and family, why go at all when you can sit at home and watch it on the 5K screen on your new 27 inch IMAC?
Ridiculous? Stirring the pot, you think? Wait and see. Surely the OHSAA will attempt to address this for the future (because they have no choice)…as soon as Covid 19 is gone. But what if Covid 19 isn't gone in 2021?
Can the OHSAA outlive another year of pandemic?  And streaming?
Who blinks first?
And…is it really a tournament if no one can go?
The president of Notre Dame has a case of the goo-goo after Saturday's win over Clemson because the student body charged the field and partied for an hour, and from the photos it looked like many swapped more than holy cards.  But there was unity, and the good news is most were wearing a mask.  The bad news was…they totally blew off social distancing!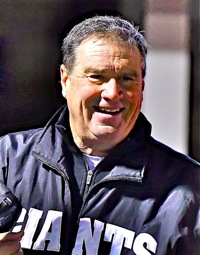 Further, over the weekend the right reverend President John I. Jenkins, wrote to the student body, stating: "The University will place a registration hold on the record of any student who fails to appear for testing when asked to do so. A registration hold would mean that you are unable to register for classes net semester, or receive a transcript. Furthermore, you may not leave the South Bend area until you receive the results of your exit test…", etc. et.al.
This is the same John I. Jenkins who was seen hobnobbing two weeks ago in Washington at a confirmation party for Notre Dame alum Amy Coney Barrett…and not wearing a mask.
"Furthermore, Mr. President, you may not come back to the South Bend area until you receive the results of your exit test!"
And people wonder why the kids don't trust the adults anymore.
Enjoy the games this weekend…however you see them!