Quarterback Justin Fields completes 28 of 34 passes for 314 yards and five touchdowns and runs for a touchdown, but special teams and defense miss too many tackles in second half and pay the price.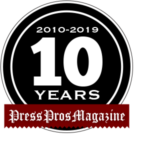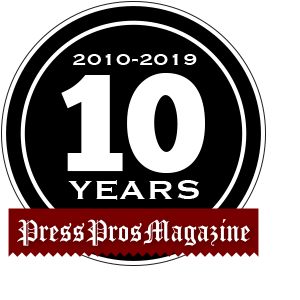 Columbus – Rutgers gave it the good old college try against the fire-breathing monster that is third-ranked Ohio State from the opening kickoff when Aron Cruickshank caught the ball, stopped at the 14-yard line and threw a backward spiral across the field to Bo Melton.
It was one of those did-they-really-do-that moments, and Melton made the chicanery more interesting by getting to the 36.
Reality zapped them on the seat of the pants like thunderbolts the rest of the first half in the form of five touchdowns, but in the second half the Buckeyes got suckered by three gadget plays and missed a number of tackles in losing their mojo in a in sweet-sour 49-27 victory Saturday night at Ohio Stadium.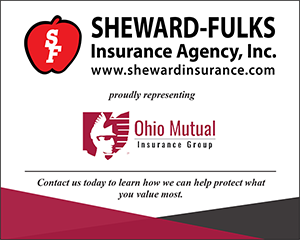 Ohio State (3-0) won its 20th straight Big Ten home game, putting it two shy of the all-time conference record set by Michigan from 1968-73 under Bo Schembechler.
It was the Buckeyes seventh victory in as many meetings since the Knights joined the conference in 2014.
Even though it looked like a piece of bad modern art – there were nine penalties for 75 yards and a lost fumble – Ohio State still looked like the heavyweight in the Big Ten with Michigan losing to Indiana and Penn State being toppled by Maryland.
"In the second half, we just didn't play very great,'' coach Ryan Day said. "There were some penalties, some big plays by (Rutgers) special teams, touchdowns. We didn't close them out. We should have really dominated the first five or six minutes of the second half and then allowed some of our other guys in the game, and that didn't happen.''
Day said an empty stadium because of protocols against the spread of COVID-19 brought "no juice'' to the team.
"We have to bring our own energy, and that's the challenge to us that we've got to do,'' he said. "That's something we're really going to address this week and talk about coming out of that second half (better).''
There was no stopping the Ohio State offense behind quarterback Justin Fields. He completed 28 of 34 passes for 314 yards and five touchdowns. Garrett Wilson caught six passes for 104 yards and one touchdowns and Chris Olave five for 64 yards and two scores.
It took Fields seven plays to direct his team 89 yards for the first touchdown, a 38-yard strike to Jameson Williams with 10:05 remaining in the first quarter.
Opponents might swallow hard reading what Fields had to say.
"I don't think we're at our peak just now,'' he said. "I think we'll get better every week. I think we can get better in all aspects, to be honest.''
Olave said Fields is simply better than in 2019.
"I feel he is just more confident with the offense,'' Olave said. "Our chemistry is down (pat).''
As for Fields' pinpoint passes to receivers who appear to be blanketed, Olave said, "That's the connection we've got.''
Rutgers came back to score after the Buckeyes first touchdown, but it was a loss in that it had to settle for a 30-yard field goal. A 1-yard touchdown run by Johnny Langan was nullified thanks to a holding penalty on second-and-goal.
Ohio State fizzled on its second possession, but made up for that by scoring in five plays the next time it got the ball when Fields ended a 61-yard drive with a 7-yard keeper for a touchdown six seconds into the second quarter.
The big play was a 34-yard pass to Wilson that went to the 7.
Then Knights coach Greg Schiano, a former Ohio State assistant, found out what life is like at the other end of a trick play.
On fourth-and-eight and in punt formation, Steele Chambers took a short from his lookout blocker position and ran 38 yards to the 26 on a fake.
Five plays later, Fields rolled right and found Olave for a 5-yard touchdown pass with 9:30 left in the half. Fields kept rolling and rolling until throwing to a spot that Olave ran to in beating a defensive back to the ball.
There was so much more in the way of offensive explosiveness, but the fourth touchdown was fueled by graduate student Justin Hilliard when he stripped Cruickshank of the ball after a pass and recovered at the Rutgers 32.
Last week, Hilliard was robbed of a chance to play against Penn State when Big Ten prohibited him from playing even though he had a false positive for COVID-19 before game time. He said out the opener against Nebraska with an injury.''
"Being out there today meant so much because the first couple of weeks didn't go how I wanted that to go,'' Hilliard said. "
What about his forced turnover?
"That's something we practice,'' he said.
Ohio State overcame two straight holding penalties on left guard Harry Miller to score on an 8-yard touchdown pass from Fields to Wilson in the rear left corner of the end zone to make it 28-3.
The play that made it possible was a 21-yard reception by Wilson to the Rutgers 23 on second-and-twenty-two after the second penalty on Miller.
The score became 35-3 on a 9-yard run by Master Teague with 1:22 left in the half. The touchdown was set up when Demario McCall got his first action of the season in the backfield with a 12-yard run and 27-yard reception.
The second half was totally different and linebacker and captain Tuf Borland said that will be addressed this week in practice.
"You are up big at halftime, you come out and you just took the foot off the gas,'' Borland said. "That starts with me. That can't happen. I'll take some of that (blame).''
Hilliard said the Buckeyes would get to work on the second half in practice.
"Obviously, that's going to be the focus now, playing better in the second half," he said. "There is a big sense of urgency. Coach Day has been pounding that. We can't miss a game."
Schiano wasn't finished with that good old college try stuff.
On third-and-one from the Rutgers 29, running back Isaih Pacheco took a short snap, slipped through the heart of the line and raced 66 yards to the Ohio State 4.
There was more off the wall sent in from the sideline on the next play when quarterback Noah Vidral threw across his body to the left and hit left tackle Raiqwon O'Neal with a backward pass for the touchdown.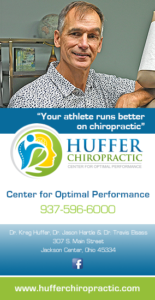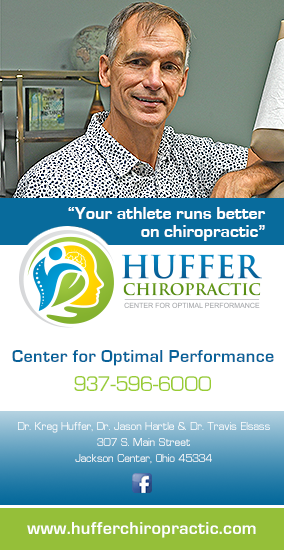 The Knights weren't finished going deeper into the gadget section of their playbook when Melton took a handoff on what looked to be an end-around on the two-point conversion but threw ball. The pass fell incomplete.
The zany plays kept on coming when Rutgers almost pulled off an on-side kick. At first, officials ruled that the Knights recovered, but replay showed that Ohio State's Gee Scott Jr. knocked the ball down and recovered.
There was a price to pay for the failed trick and that was a 7-yard touchdown reception by tight end Jeremy Ruckert that made it 42-9 with 4:49 left in the third quarter.
Rutgers got a 6-yard touchdown catch from tight end Jovan Haskins, but the two-point conversion pass was incomplete.
Schiano and his staff showed that its practice week was full of offbeat plays when the special teams struck again.
On a punt return, Cruickshank fielded the ball at the 41 and immediately heaved a backward pass to Melton. Melton zigged and zagged through defenders for the touchdown with 12:46 remaining.
A two-point conversion pass was intercepted by Josh Proctor and the score stood 42-21.
The Knights had no answer on defense at any point. Fields came back with a 53-yard touchdown pass to Olave in just 49 seconds.