Ohio State's passing game looked electric once again and the stock of the Buckeye linebacker core is on the rise.
Columbus – On a day chocked full of surprises across the Big Ten, Rutgers wasn't pulling any against No. 3 Ohio State.
The Buckeyes rolled to a 35-3 halftime lead en route to a 49-27 victory, outgaining the Scarlet Knights 517-373 — although a trick-play fueled second half and garbage time touchdowns made the score appear respectable.
A few observations from the win for the now 3-0 Buckeyes:
Downfield Dominance
There's a cannon strapped to Fields' shoulder in the shape of an arm, and Ohio State took full advantage of that weapon against Rutgers. On the first offensive drive for Ohio State, Fields found sophomore wide receiver Garrett Wilson with room over the middle for 15 on an intermediate passing route.
The next play, it wasn't Wilson or star junior Chris Olave but sophomore wide receiver Jameson Williams who came open on a gorgeously-designed scissor passing concept. Ohio State led 7-0 after a 38-yard pitch-and-catch.
"Down the field, [Fields is] as good as I've been around," Ohio State head coach Ryan Day said.
With ample time in the pocket, Fields found Wilson again up the right sideline on the Buckeyes' second scoring drive. The Texas native drug his back foot for a 34-yard grab.
Sophomore guard Harry Miller picked up his third holding penalty of the evening, negating a stellar scramble and first-down throw by Fields in the second quarter to bring up second-and-23.
It didn't matter.
Fields threw Wilson open over the middle again, picking up 22 yards to establish a third-and-1 converted by the Buckeyes. The drive ended in a touchdown to put them ahead 28-3.
And when Rutgers used a series of trick plays to cut Ohio State's once-33 point lead to 21, Fields found Olave up the left sideline for a 33-yard bomb.
"Really accurate down the field. I thought the last throw to Chris, he made that look like it was a 12-yard out," Day said. "And I've gotta look back on film to see where it was, but that thing had gas. And it was in the hole. And it was one heck of a throw."
In total, Fields completed eight throws of 15 yards or more — and most of them weren't that long because of yards after catch.
Arm strength in absence of accuracy means nothing, however, but Fields has shown that his ball placement is of no concern. After a 24-for-28 night against the Scarlet Knights, his completion percentage is now 86.7 on the season.
"I don't think we're at our peak right now," Fields said. "I don't think we've reached our full potential."
Linebackers Light Up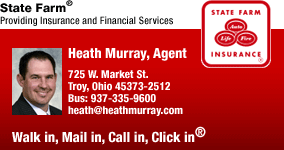 Week 1 Ohio State's heralded group of veteran linebackers looked a step slow against Nebraska after a position shuffle in the offseason.
They improved Week 2 against Penn State, and in Week 3 against Rutgers they were making plays all over the field.
Senior Baron Browning made the most consistent contributions.  Rutgers senior quarterback Noah Vedral pretended to keep a read option handoff well enough to fool the Big Ten Network's camera crew. But it didn't fool Browning, who sprinted from his interior linebacker position to track down junior running back Isaiah Pacheco for a three-yard loss on an outside handoff.  Browning stopped four plays after two yards or less, finishing with five tackles total.
Redshirt senior Justin Hilliard stayed tight in coverage against junior wide receiver Aron Cruickshank, and after the wideout pulled in a short throw, Hilliard punched the football out and recovered the fumble.
"Being out there today means so much, just because I know the last couple of weeks haven't gone exactly as I want them to go," Hilliard said. "Overall we've got a lot to work on, but it was great to be back out there."
Seniors Pete Werner and Tuf Borland weren't to be forgotten either, with the former picking up a few tackles and a quarterback pressure of his own and the latter getting home for a sack as part of a six-tackle performance.
Take away two trick plays that accounted for 88 yards, and Rutgers managed a meager 53 rushing yards on 30 carries against Ohio State's front seven.
Rushing Attack Mixes Backs, Returns
Redshirt sophomore running back Master Teague bore the brunt of Ohio State's rushing load, but a number of ball carriers were involved.  Before the positive performances are listed, Saturday was another struggle for senior Oklahoma transfer Trey Sermon. On his first nine runs he averaged just 1.7 yards, well under the team's 5.5-yard average for the contest.
After the outcome was decided he managed to break off a few decent carries, including a 36-yard spurt down the middle of the Rutgers defense.
While he struggled at the start of his stint, one player who did not early was redshirt freshman Steele Chambers.  Day dialed up a fake punt on fourth-and-8 with Rutgers crashing inside. Chambers took a run off tackle for 38 yards.  Chambers ran over the left guard later in the drive for a pick up of seven on his second meaningful carry of the night.
He also lost a fumble with under five minutes to play, however.
Redshirt senior Demario McCall also saw meaningful reps, picking up a third-down conversion with a 12-yard run, then converting another on a 27-yard drag route catch-and-dash.