It took four games for the New Bremen Cardinals to advance to their fourth consecutive state Final Four.  They'll take it, as always!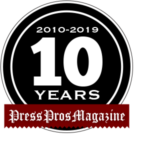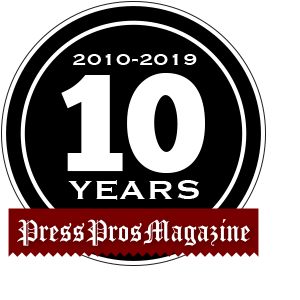 Englewood, OH – This is nothing new.  The New Bremen Cardinals advanced to their fourth consecutive state Final Four in volleyball Saturday afternoon with a 3-1 win over the Russia Raiders, out of the Shelby County League.
New Bremen will now play in next weekend's championship round, seeking their third state title in those four trips.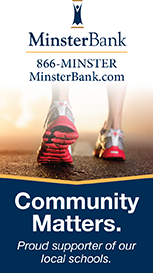 Russia, early, made them earn it, pressuring New Bremen before falling in the first set, 25-19.
But Aaron Watkins' Raiders are young, talented, and they shook off that first-set loss to come back, build on an early three-point lead, and take the second set, 25-18.
New Bremen had shot itself in the foot numerous times in the first two sets with hitting and serving errors.  Unfortunately for Russia, they settled into their customary pattern by the third set and began putting more shots into play, overcoming an early Russia advantage to take a two-set-to-one advantage, 25-19.
"I think we relaxed some…started to feel more comfortable,"  said Cardinals coach Diana Kramer.  "We starting scoring off our serve, and you know how important that is to the way we play.  We started getting runs of three and four points off the serve, and that made the difference.'
That difference became insurmountable in the fourth and final set.  New Bremen jumped out to a 7-2 lead, built that lead to a ten-point advantage, and maintained that advantage throughout the end of the set.  They won it, and the match, with by an impressive 25-10 margin.
"Russia is a very good volleyball team,"  said Kramer.  "And Kate Sherman and Ashley Scott are really good players.  They made us earn it."
For Russia, it marked one step closer to Aaron Watkins' crusade to put the Raiders, themselves, in the Final Four and actually win that final game of the season.
"Give credit to New Bremen today,"  he said, talking about how the match got away after the 1-1 tie after two sets.  "And it's still a big moment for these kids.  I don't care if you're a freshman or a senior.  Our kids are hard on themselves if they make a mistake, and today we just made more errors than we could afford, especially against New Bremen.
"You can't win matches at a level like this when you don't play your best.  [New Bremen] is a great team and you can't dig yourself a hole like we did in the fourth set and come back.  Diana has them ready, and they're going to do great things at the state tournament.  For us, it's just mental thing."
New Bremen will meet Newark Catholic in the state semi-final round next week at Vandalia Butler High School.  For more details on the match, visit the OHSAA website (www.ohsaa.org).