While Buckeye running back Master Teague showed great downhill running ability, his quickness and work in open space still need fine tuning.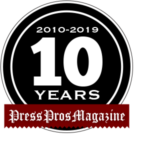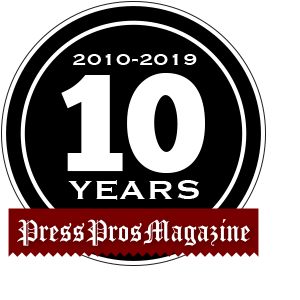 Columbus, OH – J.K. Dobbins is a tough back to replace.
After mounting the first-ever 2,000-yard rushing season in Ohio State history, the Texas native heard his name called in round two of the 2020 NFL Draft.
The Buckeyes struggled to replace Dobbins in Week 1 against Nebraska, with junior quarterback Justin Fields leading the team in rushing following inconsistent performances from senior running back Trey Sermon and redshirt sophomore running back Master Teague.
Now fresh off a 100-yard performance on the ground from Teague against then-No. 18 Penn State, Ohio State's rushing attack is searching adamantly for continued advancement in its production.
"I think as [the backs] play through contact and get more confident, continue to be more decisive, more assertive with their reads, they'll pick up more trash yards where three [yard runs] go to fives," offensive coordinator Kevin Wilson said.
Sophomore wide receiver Garrett Wilson, normally known for his smooth routes and pass catching abilities, opened Ohio State's ground demonstration against the Nittany Lions. The first play from scrimmage, Wilson snatched a handoff in motion from Justin Fields and took it around two down-blocking tight ends, making one cut and dashing up the left sideline for a 62-yard gain.
This run served two purposes in Ohio State's Saturday scheme: it showed the Buckeyes aren't afraid to turn to other options outside their running backs and Fields, and it stretched Penn State's defense horizontally.
"Garrett and Chris [Olave] really have great speed to get the ball on the perimeter, and it's a great way to get it out there," head coach Ryan Day said. "But it only works if the tight ends and Chris comes down and cracks that safety. So the perimeter blocking is critical. Just gives us a different element, way to make the defense defend the entire field."
And with said stretch thinning the Nittany Lion front, Teague tumbled forward the remaining 13 yards on back-to-back carries to plunge across the goal line and put Ohio State ahead 7-0 on a three-play, 75-yard scoring drive entirely on the ground.
Teague toted this momentum forward like the football he ferries, polishing off a 23-carry, 110-yard day when the clock hit zero at Beaver Stadium.  His most successful runs remained reminiscent of the classical days of power football. Give Teague the ball running downhill and he's liable to hit a hole with force, plow through a tackler or two and pick up solid yardage.
Take Teague's longest run against Penn State, a 31-yard jaunt. While it was a zone concept, meaning more of a spread run where Teague picks his spot and cuts with quickness to get upfield, his approach was much more downhill. He selected his lane as soon as he took the handoff, bending around left guard Harry Miller and barreling downfield after slipping a few arm tackles.  Once in the open field, he appeared uncomfortable, stumbling as he tried to evade a tackler rather than piling over him.
Teague's second-longest run looked very similar, although it hit a different hole. After taking another zone handoff, he made a small change of direction and slipped by right guard Wyatt Davis, who was moving left on the play. Again he brushed off an arm tackle, but in open space a clueless cut was made and Teague ran right into two defenders, limiting the play to 14 yards when the start of the run could have led to much more.
"Felt like I did a lot better second game around," Teague said. "Still got a lot of things I can improve on, and I think I will. Each and every week."
To sum it all up: Teague's a blunt force instrument. Sometimes that works for what Ohio State wants to do, particularly in short yardage — he converted a few third-and-1s against Penn State as well — but sometimes the Buckeyes require a more precise tool.
The Tennessee native said he's working to craft those areas of his game.  One thing that helps is the offensive line playing in front of him. Ohio State's front men fielded hype as being among the best in the country prior to the season opening, and against Penn State they did not disappoint.
Fields took a shot or two but stayed mostly clean facing a normally lethal Nittany Lion pass rush, and on running plays bodies were moving as if dance-inducing bands were allowed in the stadium.
As the rust falls off from a ten-month time frame without football, the line is gaining steam.
"I know for me especially — and I don't want to speak for the other guys — significantly playing this [season] rather than just coming in in the fourth quarter, I had to get my sea legs," Miller said. "I think that was the natural progression. Just building confidence, sort of getting your feet in the ground and being able to work with that."
Teague and Ohio State's running game will get plenty of opportunity to optimize its performance. Rutgers and Maryland, perennially in the Big Ten's lower tier of teams, are the next two opponents the Buckeyes face.