New Bremen and Russia appeared as if they would win their regional semi-final matches in a runaway, only to regroup and fight their way to Saturday's championship round and a hoped-for trip to state.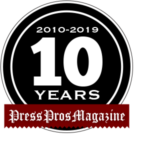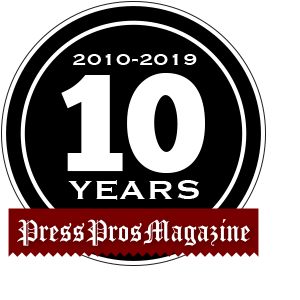 Englewood, OH – After all the other interviews were completed, after most of the allotted crowd had filed their way out of Northmont's 'Thunderdome' to the parking lot Thursday night…Russia volleyball coach Aaron Watkins flashed a broad smile and doubled down on what has been his three-year pledge to play, and win, the last volleyball match in the season.
That would mean, of course, that he would top his Raiders' Thursday night regional semi-final win over defending Division IV runner-up, and Shelby County League rival Fort Loramie (3 games to 2) by beating reigning Division IV state champ New Bremen in Saturday's final round.  But for the time, and the moment, Watkins was in full 'enjoy the moment' mode.
"We're one match away from getting there,"  he said with a big grin.  "And tonight we got over a very big hurdle.  Last year it was nice to win the game (the semi-final), especially with how young we were, but tonight means a lot more.  A better opponent…Loramie is one of the top teams in the state.  And to do that…it's really big for us."
In sports they say the toughest things to do is to beat a team three times in a season.  It would stand to reason, then, that the next toughest thing to do would be to beat a team two out of three, and that's exactly what Russia did with Thursday's 25-21, 25-23, 19-25, 18-25, and 15-10 over the defending champions.  But for a time Thursday it appeared that Watkins' Raiders had the gym to themselves.
They ran out to early leads in the first two sets, playing with more energy than Fort Loramie, and frankly a bit more luck and momentum as a result of it.  Russia got out to an early lead by hitting a lot of shots were the Redskins couldn't get a hand on them.
For their part, Loramie was playing like a semi-truck trying to get up to speed.  Jamming gears, they fought to gain momentum throughout the first two sets and finally tied the second set at 19-19…and took their first lead in the match at 21-19.
But Russia found an extra gear themselves to go on a 6-2 run and score the last three points in the set to win 25-23, and take a 2-0 advantage.
It was a stunning setback for John Rodgers' team, who spent a bit of time doing some obvious soul searching during the three minutes between sets.  But when they came out they played with renewal, trading leads with Russia three times before finally taking a 15-13 lead, then expanding that lead to 23-17 before closing out the set on a Kenzie Hoelscher kill.
And they maintained their confidence by taking the fourth, 18-25, getting more "into system", and some of the efficiency typical with Loramie volleyball – serve, receive, pass, set, kill.  Simple!
But Russia, for its youth, and all those sophomores and freshmen, showed no nerves.
"We knew we had the energy to come back and win,"  said Cece Borchers aftewards.  "We weren't worried at all.  We knew we could win."
And win they did, taking a 3-0 lead immediately…before Loramie roared back with three consecutive points of their own to tie at 3-3.
"We plateaued big time,"  said sophomore Kate Sherman.  "And after they came back to win the third and fourth sets I thought, 'Oh crap', but we all knew we could go back out and win.  Everybody said we could do it, but I don't know how many of them actually thought we would.  But like…we all knew that we could ACTUALLY do it."
And ACTUALLY, they did.
Russia rebounded from Loramie's three-point binge to go on an 8-4 run, take an 11-7 lead, and held that advantage by scoring four of the last seven points to win the set, and the match, 15-10.
"You know, these sophomores that are playing now were 24-0 in the league in junior high, and they lost twice to Fort Loramie in the league championship,"  said Watkins.  "Last year, as freshmen they lost in the regional finals to Fort Loramie.  So tonight winning that fifth set was such a mental hurdle for us, not just the sophomores, but for all the girls.
"We came out and executed well in the first two sets, and I really think we used up a lot of our energy because in their third and fourth sets we were a little flat.  Loramie made some nice adjustments, but we came out in the fifth and flipped our lineup a bit, and that seemed to do the trick."
With so much attention given throughout the year to New Bremen, Marion Local, Fort Recovery, Fort Loramie, and New Knoxville – the higher-ranked Division IV teams in the area – Watkins' Raiders finished just outside the state's top ten in the final coaches poll (11th), and 21-4, overall.  Watkins, however, maintained that his team would sneak up on the unsuspecting, despite their impressive record…because while they tied with Loramie for the Shelby County League title (11-1), they still played in the shadow of last year's state finalists.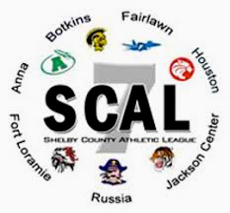 And, they will again play in the shadow of New Bremen on Saturday, having lost to the Cardinals in their second match of the season (3-0), back on August 25.
"If we can come out and play our game I really like our chances,"  added Watkins.  "They (New Bremen) really are the same club they've been for the last three seasons.  Top to bottom they're super athletic.  Diana is one of the best coaches in the state.  They've changed their lineup since we played them earlier.  We've changed our lineup.  I'm not going to read too much into the first time we played, and I don't think she will either."
One might, however, read something into Watkins' annual prediction of playing the season's last game (match)…and winning it!
In Thursday's opening act the defending champs came out like a house afire against Cross County Conference opponent Tri-Village, another one of those teams that sneaked up on the unsuspecting throughout the regular season, despite an impressive 21-5 record, overall, and a perfect 12-0 mark in conference play.
Then, the Patriots capped that with a four-game run through the Houston, Fairlawn, Riverside, and Jackson Center in the sectional and district rounds of the tournament.
But New Bremen hardly noticed, roaring out to a 25-11 win in the opening set, and a 25-13 win in the second…before Tri-Village found their sea legs and took the third set, impressively, 25-18.
New Bremen, always an aggressive hitting and serving team, used that to their advantage to carve out their two-set advantage, but got sloppy, and even a bit complacent, in the third set.  Tri-Village took advantage, made some adjustments of their own, starting tipping balls out of the reach of the the Cardinal defenders, and began to build on that confidence in moving on to the fourth set.
"I think we did get a little complacent in the third set, but they (Tri-Village) battled tonight,"  said Bremen coach Diana Kramer.  "They were in the right place at the right time a lot in the third quarter, and anyone who's played this sport knows that when you come out and take the first two sets like we did sometimes it happens like that in the third set.  We took it a bit for granted, I think.  I'm disappointed that it happened, because we need to stay humble and hungry.  I think we lost focus on the little things, but we found our way back in the fourth set."
It took a while.
It was tied at 12-12 before Bremen finally went on a five-point run, forcing Tri-Village to call a timeout and regroup.  But they couldn't regroup enough to stave off a final 8-3 run by the Cardinals to take the match.
Josie Reinhart was big for New Bremen.  A member of the last three state final teams, and champions twice, she led New Bremen with 22 kills, and while she wasn't perfect for the night, she was in attack mode all night.  She hit a lot of great shots…and she hit a couple that might have broken someone's windshield.  But she was perfectly at ease with the pressure of advancing to one more regional final, and an ultimate trip to the Final Four.
"We kinda' have an old team (experience-wise), but we also have a lot of young girls that sub in and do a great job and it's a huge responsibility.,"  said Reinhart.   "I commend them for coming in like they do and give us points and for being solid players.
"Did we take it for granted after the first two sets?  I think we did, definitely, but Coach talked us through that and back into the mindset that we can't take anything for granted.  And that's what we were doing, and thankfully we won the fourth set and we're moving on."
Moving on, but DEFINITELY not taking anything for granted, especially a Russia team that's shown that youth is being served with huge portions of success and confidence under tournament pressure.
And at least for this one day – this one night – Aaron Watkins was enjoying the best win imaginable.  Better, even, than…you know…what's his name – the old guy from Scranton!