His specialty on the court is stealing the basketball from opposing players.  UD's Rodney Chatman would like to expand his game this year by stealing a bit more attention for the rest of his game.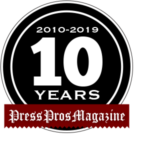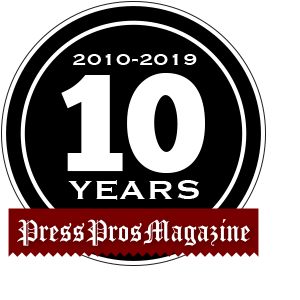 DAYTON — Rodney Chatman was a scary sight on the basketball floor last season for the University of Dayton.
He wore a plastic mask that scrunched his face into a grotesque configuration and if he said, "Boo," an opponent might have fled the floor.
The mask was originally to protect an injury, a fractured eye socket. On the first day of practice in June of 2019, he took an elbow to the eye.
By the first game of last season, the socket was healed and Chatman didn't really need the protective mask.
"It's a family decision," Chatman said at the time. Translation: Mom said wear it and what mom says goes. Onward as The Masked Marvel.
So Chatman, a 6-foot-1 guard who transferred in to Dayton from the University of Chattanooga, kept wearing it. He started all 31 games last season and wore it faithfully.
And this year? It is proper during these Covid-19 pandemic days to wear a face covering.
But there won't be a plastic mask distorting his face on the floor this season and when asked, he said, "No mask, no mask this year."
Even with the mask last season UD opponents recognized him. He was the super pest, the in-your-face defender who could steal your shorts without loosening the belt.
Not only was Chatman acknowledged as one of the Atlantic 10s best defensive players, he was recognized as one of the nation's best.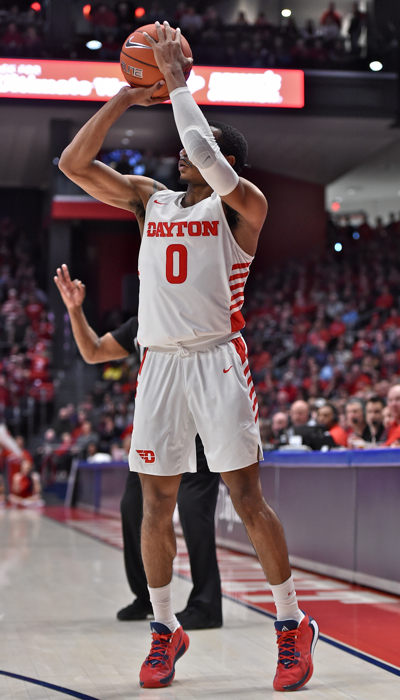 Ask Georgia's Anthony Edwards. He was averaging 20 points. Chatman held him to six. Ask St. Mary's Jordan Ford. He was averaging 21. Chatman held him to 11.
And when Chatman isn't preventing his man from shooting, he is stealing the ball. Chatman led the Flyers last season with 39 thefts.
Speaking of thefts, the Flyers are fortunate Chatman isn't stealing bases for some top-level college baseball team, like Vanderbilt or Mississippi State or even Southern California.
His father, Rodney Chatman Jr., played basketball at USC from 1989-93 — was the team's captain his last two seasons and averaged 12 points a game his senior year.
As a kid, though, son Rodney was a baseball player.
"Originally, baseball was my thing," he said. "A lot of people don't know that. I didn't get into basketball until my ninth grade year. I played baseball up until then."
Why did he change?
"It was born to me," he said. "My dad played and basketball was something I started to fall in love with. I had to make a decision that year, which one I really wanted to focus on. And my dad instilled basketball in me."
It was at first a difficult decision because, as Chatman put it, there wasn't much on a baseball field he couldn't do.
"I could do a lot, you'd be surprised," he said. "I played shortstop, I pitched, I played catcher. I stole bases, threw people out, did a lot. I was versatile in baseball, too, as you can tell by the way I play on the court."

Yes, he can do a lot on the court, too. With Obi Toppin and Jalen Crutcher on the floor last season, scoring wasn't his thing, although he averaged nearly eight points a game. His thing was defense and assists (3.2 a game).
The Flyers, with fingers crossed, are expected to open their season Nov. 25 in Sioux Falls, South Dakota in an event with the longest name in baseball history — The Bad Boys Mowers Crossover Classic.
However, Ohio State and Utah already have pulled out of the event due to a heavy spike in Covid-19 in South Dakota.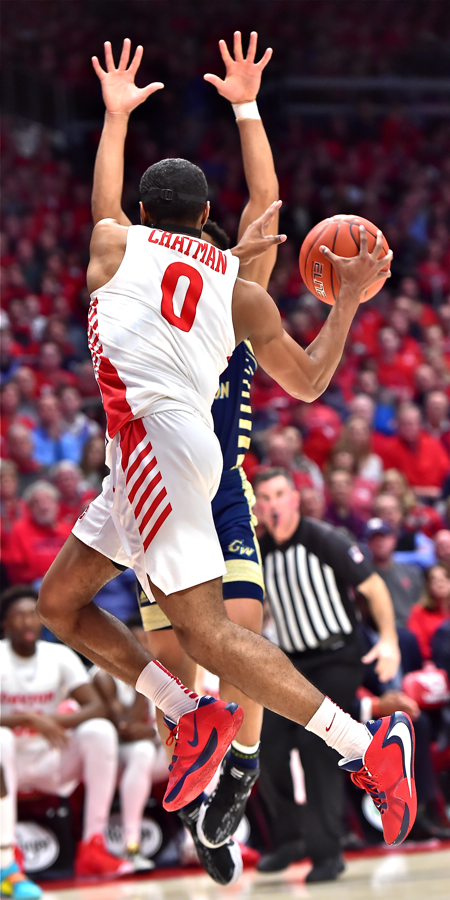 The Flyers, who replaced Duke in the tournament, are scheduled to play Wichita State. Other teams still in include West Virginia, Creighton, Texas A&M and Memphis.
As the season draws close, Chatman's visage is appearing on several college basketball publications.
"That feels good," he said. "Coming from where I came from. . .it is a blessing to see the exposure I'm getting. It motivaes me even more to understand that people know who I am and what I do."
There is no doubt, if called upon, Chatman can increase his scoring output.
"Part of me, the player I am, the person I am, I'm just a selfless person," he said. "I love to see my teammates succeed. My game has been the same since high school (in Georgia), I've been the same player.
"On the offensive end, I can score the ball," he added. "That's only going to get us so far. Being connected and being there for each other will get us farther. A team is more important than individual stats. Keeping our camraderie going and me being unselfish will be contagious.
"They'll become like me, enjoy seeing smiles on other people's faces," he said. "Seeing other people succeed is what makes me happy."
Chatman may wear '0' on his uniform, but he is far from a zero in performance, masked or unmasked. His motto should be, and probably is, 'Whatever it takes.'