After seeing its season end in the Division II regional semifinals the past two seasons, Tippecanoe this time left an impression … especially on Middletown Bishop Fenwick … with an impressive three set victory on Thursday night over the defending state champs.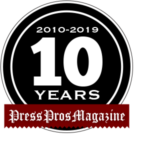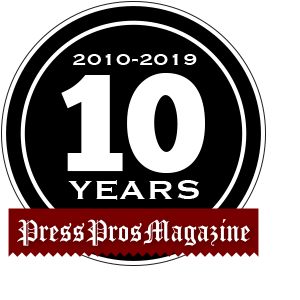 Centerville, OH – One volleyball team has made regular visits to the regional and state tournaments, including winning the Division II state championship last season. The other team has started to build that tradition with three straight trips to the regional tourney, but getting tripped up in the semifinals in both 2018 and 2019.
It was hard to tell which team was which at Centerville High School on Thursday night.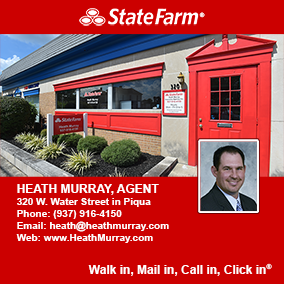 And that was a good thing for the Tippecanoe Red Devils. Coach Howard Garcia urged his team to leave its mark on the program. The Red Devils took that advice. Then they took it to Middletown Bishop Fenwick in a dominating three-game victory.
For the record, the Red Devils were the team that kept coming up short in the semifinals. Were.
Except for a brief stretch in the first game, Tipp controlled all three matches for an emphatic 25-20, 25-18, 25-16 win. The victory put Tipp in Saturday's regional championship game and one win away from a trip to the state semifinals. The Red Devils reached the regional semis in 2018 and 2019 before falling to Cin. Roger Bacon both times, 3-1 in 2018 and 3-0 last year.
"We talked about legacy. Our legacy is very evident being one of the top teams in the state," Garcia said. "It's evident being one of the top teams in the conference. It's evident we've been at regional the last three years. But we wanted to improve our legacy. Let's make a difference. You saw that happen tonight."
Fenwick entered Thursday's match as the defending D-II state champs, albeit a younger version of that title team. Still, Fenwick (16-8) – which graduated eight seniors last season — was battle tested against some of the state's top competition in the always brutal Greater Catholic League Co-Ed division.
The Falcons led 8-6 in the first game before the Red Devils got red hot. Sophomore Olivia Gustavson scored at the net to make it 8-7. Senior Rachel Wildermuth tied it with an ace. Junior Ashley Aselage won a point at the net to give Tipp the 9-8 lead. The Red Devils trailed just two more times … both midway through the third game and by one point both times … to put the Falcons away.
"We had momentum the whole game," said senior Kaitlyn Husic ,who had eight kills and 10 digs. "I thought the two sets we were on fire the whole time, then the last set, I knew we were going to win it. We were doing really well."
Tipp led 20-18 in the first set when Wildermuth served four straight points for set point. Husic delivered it with a spike that landed in front of a diving Fenwick defender.
"We definitely needed that first set," Husic said. "We needed that momentum to start the game and once we got the first set we were able to keep rolling the rest of the game."
Tipp steadily increased its lead in the second game, using strong play from senior Corinn Siefring, Husic and Wildermuth. Junior Ashley Aselage and Gustavson chipped in points to help give the Red Devils a 22-12 lead. The Red Devils won it when Fenwick's shot went long.
Fenwick, fighting for its season, kept the third game closer. Tipp led by no more than three points … and trailed by one point twice … while holding a 17-14 lead. Two aces from senior Molly Achentberg and a Fenwick hit out of bounds made it 20-14. Tipp closed out the win behind a Wildermuth kill, Husic shot that just found the backline and an ace that clipped the top of the net and bounced over. Match point came when Fenwick's final shot landed in the net.
"That's a very good team," Garcia said of Fenwick. "We made them look average. That's a very, very good team. That tells you the type of team we have this year."
Said Husic: "We all get along so well. We work together and cheer each other on. That's how we get it done."
Siefring and Wildermuth – who the ball seemed to find for a kill when the Red Devils needed a stop — both led Tipp with 12 kills.
"I have to get a good pass and a good set to do that," Wildermuth said, "so I have to count on my team to get those balls to me, too."
One of those she depended on was her sister. Sophomore Hannah Wildermuth, who also served up a handful of points, recorded 16 assists. Rachel Wildermuth had nine.
Senior Alayna Titly finished with 20 digs, Siefring had 10 and Rachel Wildermuth nine.
"It feels absolutely amazing. Amazing," Titly said. "It does give me a lot of confidence, however I need to know I can't get a big head. We're going to play some amazing teams. We're going to have to keep that in mind. Keep pushing and play to their level. It's kind of hard because we haven't really seen teams like this during the year. It's definitely a change for us but we know we have the ability to do it.
"We need to celebrate because we did work really hard for this win. But we still have to think about the next team. Here we go."
Tipp played Miami Valley League team's only during a COVID-influenced regular-season schedule. While that's not a knock on the league, it wasn't the same level of competition Fenwick was seeing with opponents like New Bremen, Lakota West, Kenton Ridge and Bellbrook among others.
"It's a big thing. Everybody always talks about the public school versus the private school," Garcia said. "It has an aura about it. At the end of the day there's still six kids on each side playing. If you do what you're supposed to do and you have enough talent you should be able to do what you want to do."
And Thursday night Tippecanoe did.
"We kept pushing at them and we saw them breaking down," Rachel Wildermuth said. "But we didn't let up. We just kept going."
In addition to that state title in 2019 the Falcons also reached the state semifinals in 2018. Thursday's tournament loss was one the Falcons hadn't experienced in a while.
"I think the lights got to us. I think the moment got to us," Fenwick coach Tyler Conley said. "That might be the inexperience and youth. But in our program we play for state championships. We play for regional championships. We work our butts off … to get to those moments and thrive. We got to that moment and we hid.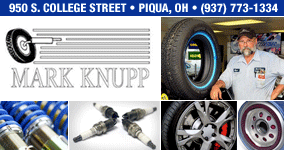 "(Tipp) played a very clean game. They didn't make a whole lot of errors. They put the pressure on us to go win the game. We didn't put any pressure on them. They set the tone and tempo from the beginning and we went along with it."
Tipp plays the winner of Hamilton Badin (22-5) and Roger Bacon (20-4) for the regional title 7 p.m. Saturday at Centerville High School.
"It feels amazing," Rachel Wildermuth said. "I've been waiting to get this far my whole high school career and it feels great. I'm ready to keep going."