Catching up with reader responses from the past month, we share those on…Ron Duncan (above), Dave Zeller, Are You A 'Hater', and can we have the 'old' MAC back?
It seemed to take weeks for our September 13 story on retired official Ron Duncan to thoroughly saturate our reader market.  But the wait, in terms of heart-felt responses, was well worth it.
"Great umpire and a guy's guy. You can't say enough about how great he has been to high school sports!" … Chuck Harlow
"Don't know Mr. Duncan personally, but I thoroughly enjoyed reading about his career and his commitment to kids and sports. My impression is that he got very little from it financially (which makes his story all the more impressive), just the satisfaction of making a difference through something he loves. We need a helluva' lot more of that. Congratulations." … Robt. Schneider (Columbus)
"First time I met Ron was at an officiating camp. He took the time to watch me and tell me that I did a nice job, then he turned and walked away. I've been told he doesn't give out compliments so it was an honor for him to have said that. Next time down the court I missed a call and he lit me up. I got to see both sides of him in about three minutes. Thanks, Ron." … Rob Maxson (via Facebook)
"This man has touched so many lives over the years, including mine. Congratulations, Ron!" … Kevin Forrer  (via Facebook)
"Wonderful story, but the sad reality is we're running out of veteran officials like Mr. Duncan who work for the sake of the games and the kids, and not $65."  … Daniel Kennedy
When we shared some stories about former Piqua basketball coach Dave Zeller when he passed in September, we received a number of even better stories from many who remembered him.  Here's one of the best.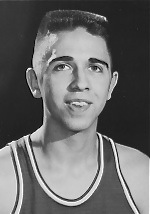 "While I was sad to hear of Dave Zeller's passing, I wanted to share my appreciation for the great story posted on Press Pros about Dave's career as a player and coach, and a memory of my own.  I knew him from Miami University, where I was a student manager while he played for Redskins.  And what I remember most was what you shared about his ability to shoot.  He practiced every day shooting free throws – hundreds and hundreds of free throws.  So when you wrote that someone bet him he couldn't hit 50 in a row it made me laugh.  I saw him hit 50 in a row many, many times."  … James Latman  (Chicago, Ill., Miami Class of '63)
Our recent column about being a 'hater' drew these favorable responses.
"Those who accuse others of being a 'hater' are usually people who frustrated by their own failures.  Great piece."  … Keith Skeens
"The biggest 'haters' I've known always point the finger at others.  Interesting read.  I enjoy your site."  …  Kevin Wise

Finally, as the state football finals approach we received this email from a MAC follower in Lucas County.
"Frequent reader of your site.  I follow the MAC conference and very happy to see that Coldwater (VI) and Marion Local (VII) are again in different football divisions, and that Versailles (V) appears to be on the rise again.  At the time I wondered why they were all put in Division VI, and if it wasn't to keep so many different MAC teams from dominating the state championships, and I thought the tournament was more interesting when they did."  … Roger Kutts
(Ed. Note:  Roger, to my knowledge Versailles has never been in Division VI, and the reason Coldwater and Marion were only together for a couple of years as a result of changes in enrollment, or so said the OHSAA.  If memory serves Coldwater, Marion and Minster all won titles in 2014, and three times since then two different MAC teams (Marion, Minster, Coldwater, Fort Recovery and Anna) have won titles during the same tournament.  That story of dominating the tournament makes for a good rumor, but the OHSAA pleads nothing more than enrollment due to competitive balance.)