Ryan Day reaches a little deeper into his bag of tricks, and the Buckeyes make strides running the ball and on defense against Penn State.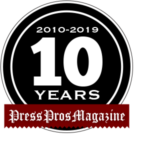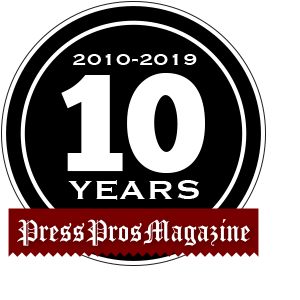 No. 3 Ohio State earned its second victory of the season Saturday, notching a 38-25 win against No. 18 Penn State that wasn't as close as the score states, especially when two missed chip-shot field goals are considered.
The Buckeyes showed significant strides in a few key areas that were lacking against Nebraska, but work still remains in the secondary and running the ball if they are to contend with the Clemsons and Alabamas of the world.
Day Opens Playbook
With the clear mismatch in terms of talent against Nebraska, Day didn't need to reach deep into his bag of tricks to come out with a 52-17 victory.  That changed against the Nittany Lions.
The Buckeyes came out under center on their first play from scrimmage, playing a two tight end set with the most powerful of their running backs, redshirt sophomore Master Teague, lined up behind junior quarterback Justin Fields.
Rather than establish the inside run game with an expected handoff to the third-year back, sophomore wide receiver Garrett Wilson instead came in motion across the field to take a wide receiver quick around the end. Both tight ends shifted pre-snap to generate further confusion.
Wilson took the handoff around senior left tackle Thayer Munford and dashed up the sideline for a 62-yard pickup. Ohio State polished off the drive with a Teague plunge to go ahead 7-0.
"When you have players like that who can make plays — we've got a lot of weapons," Day said. "And the good thing is, when you just have one guy, sometimes they can just take that away. When you have several guys like that, and then you have the offensive line like we have, and the running game, now that really makes them play honest. And when you can do that, that's when you can really attack defenses. "
Wilson became the beneficiary of another creative play design later in the first half. Stepping into more of a wingback position offensively, the Texas native slid through the backfield on a play action bootleg to come open for a 19-yard pickup.
Throw in a surprise quarterback sneak on third-and-3 and a third-and-goal dart down the seam to junior tight end Jeremy Ruckert, and the gears that manufactured the Buckeyes' third touchdown drive were Day's play calls.
"I just saw that linebacker blitz and I told Ruck to run a slant," Fields said. "He blitzed. We just executed. We've been doing it for so long now — we've been practicing that since I've been here. So that's just another well-executed play by the offense."
And when Ohio State went for it on fourth-and-goal at Penn State's 1-yard-line looking to reexpand its lead to three scores in the final quarter, Day followed up three consecutive power runs with a leaning run fake from Fields, who flicked it to Ruckert for an easy score.
Another play action converted a fourth-and-1 earlier in the possession.
"I needed a drink after that drive," Day said. "Fourth-and-1, we throw the ball. My heart was in my throat I gotta tell you."
Stat lines through the air reflect a well-coordinated raid. Fields finished 28-for-34 with 318 yards and four touchdowns passing, with wide receivers Chris Olave and Garrett Wilson each recording their second straight 100-yard receiving performance.
Through his three years calling Ohio State's plays, Day has proven time and time again he holds a schematic edge.
Defense Makes Jump
Ohio State had every reason to lose momentum while up 14-3 in the second quarter.
After driving 72 yards in nine plays, Fields lofted a goal line fade to the normally sure handed Wilson.
Wilson dropped the pass, forcing a field goal attempt.
Senior kicker Blake Haubeil, 131-for-131 on extra points in his career, trotted out for a field goal the length of an extra point and couldn't push it far enough right.
With all the momentum moving in Penn State's favor, the Buckeye defense came off the sideline and forced a three-and-out.  It forced two more on the Nittany Lions' next two possessions.
"I feel like we threw the first punch early, but when it comes to a fight or a football game, you're gonna get punches thrown right back at you," redshirt senior defensive end Jonathon Cooper said.
There was plenty of concern entering Saturday about Ohio State's new-look secondary matching up with redshirt junior quarterback Sean Clifford and Penn State's passing attack, and while the Nittany Lions did find success throwing in the second half, they found mixed returns through the air.
Ohio State junior cornerback Sevyn Banks stayed step-for-step with star wide receiver Jahan Dotson through a go route on Penn State's first drive. Senior linebacker Baron Browning broke up a pass intended for returning All-Big Ten tight end Pat Freiermuth to force a field goal later on.
But Dotson found his rhythm in the second half, picking up 134 yards and two touchdowns with a couple circus catches.  Then, when Penn State had one final chance to get back in the contest, redshirt sophomore safety Marcus Hooker leapt in front of a pass meant for Dotson to ice the game away.
Overall, Clifford finished 18-for-30 with 281 yards passing and five yards rushing.
"It was a big step forward. To win this game on the road was a huge step for us," Day said. "But there's a lot to be done. Absolutely, there's a lot to be done."
They had plenty of help from the pass rush, and in totality a dominant performance from the defensive line.
The Buckeyes totaled five sacks, with four different defensive linemen getting in on the action. Junior defensive tackle Tommy Togiai recorded three from the nose tackle position.  Even when Clifford wasn't getting tackled before he threw the ball, he felt constant pressure.
And against Penn State's rushing attack — well, it finished with 44 yards as a team.  The Nittany Lions averaged 1.6 yards per carry.
"In order to be a great defense, you have to stop the run," Cooper said. "If you let an offense run on you all day then you're not a very good defense, and you probably don't have a really good defensive line."
Running Game Recovers
Ohio State's running game looked sub-optimal, to say the least, against Nebraska in Week 1.  The backs averaged just 4.5 yards per carry against a mid-tier Big Ten defense and failed to find the same wiggle 2,000-yard rusher J.K. Dobbins had in 2019.
While there's still improvements to make, Teague rattled off a solid collection of chunk plays against Penn State Saturday.  He pieced together Ohio State's first 100-yard rushing performance this season, picking up 110 in 23 carries with a one-yard scoring plunge.
"Typically for us, we try to run a lot of plays, time of possession usually isn't a big deal," Day said. "But I thought we did a good job controlling the ball and having good balance on offense."
That said, when Ohio State tried to run out the clock with a three-score lead late, it struggled to do so.
Teague's clear strength in the contest was on runs in which he used his power to get straight downfield, mauling over defenders and falling forward for yardage. It was a rare sight to see significant gains on an outside run.
Senior running back Trey Sermon, a transfer from Oklahoma with over 2,000 career rushing yards, struggled to 56 yards on 13 carries. His best carries were in space, opposite to Teague — the solution at running back appears clear. But it remains to be seen how the Buckeyes will implement it.
Ohio State returns to action against Rutgers Nov. 7.